31 iOS 11 Tips and Tricks You Might Not Know
Scan Documents with the Notes App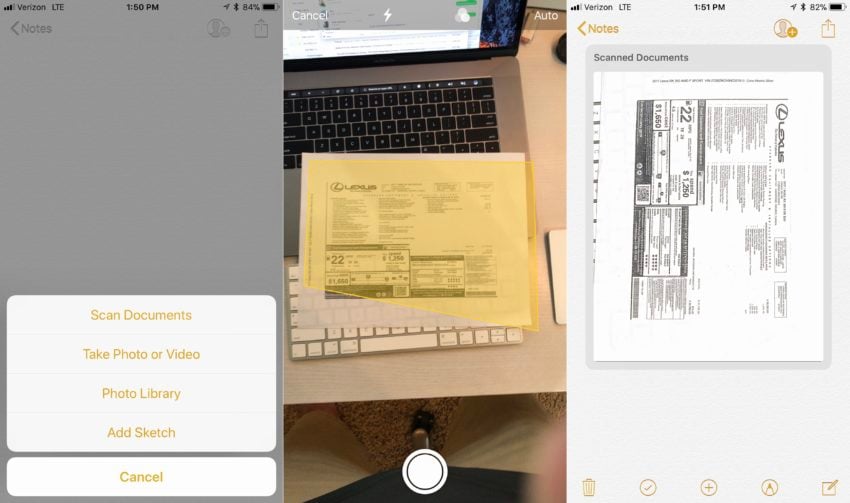 This is a lifesaver if you need to share a document with someone else. You can now scan documents into Notes on your iPhone. The end result looks way better than a photo and if you need to you can then sign a document too.
Simply open Notes, then tap the plus icon and then on Scan Documents. Line up the camera with your document and if you have Auto turned on, it will take a scan when the conditions are best.
You can scan multiple pages if you want to and then save them in your Notes for later.

As an Amazon Associate I earn from qualifying purchases.