31 iOS 11 Tips and Tricks You Might Not Know
Take Better Control of Background Refresh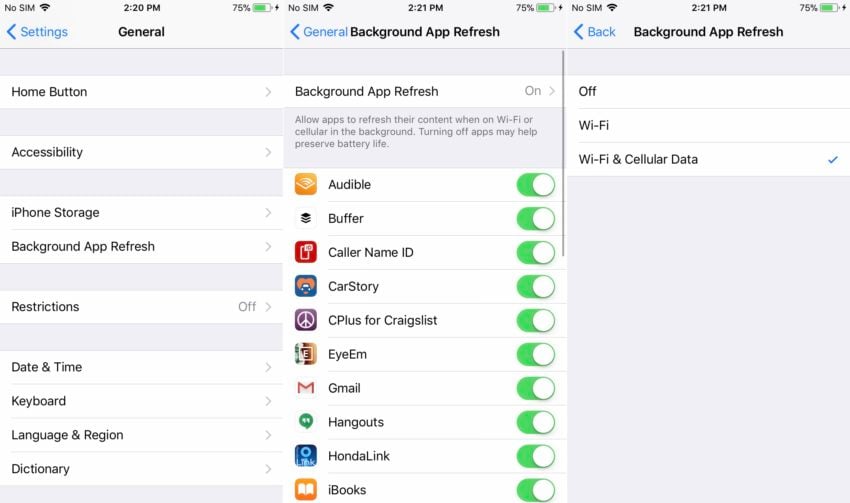 Apple has gradually been adding more controls to how apps update, and iOS 11 includes a feature to limit that even more.
Instead of just turning background app refresh off, you can now control if it is on, if it happens only on WiFi or if it happens on WiFi and cellular.
This will help you manage your data usage and likely help with battery life when you are out and about on cellular connectivity.
Go to Settings -> Background App Refresh -> Choose the option you want for all apps, or make changes individually.

As an Amazon Associate I earn from qualifying purchases.