Galaxy S8 Can't Compete With the iPhone 8 According to Insider
The Samsung Galaxy S8 can't touch the iPhone 8. That's the prediction from noted industry insider Ming-Chi Kou who boldly states that Apple will beat Samsung in 2017.
Samsung is facing an uphill battle to beat the LG G6 and is already running Galaxy S8 ads — even though the phone isn't officially announced yet. Once Samsung gets past the initial Galaxy S8 release date hype, the company faces a bigger challenge from the iPhone 8.
Apple continues to prep an iPhone 8, the 10th anniversary iPhone, that rumors indicate will feature a new design, OLED display, improved cameras and other exciting features. Thanks to leaks we practically know everything you can expect from the Galaxy S8, and Ming-Chi Kou thinks it's not enough.
In a report shared on 9to5Mac Kou outlines two major issues in the way of the Galaxy S8. First off, Samsung must recover customers from the botched Galaxy Note 7 release last year. Samsung is already running ads about battery safety, but there is still a long road ahead.
More importantly, Kou says that the Galaxy S8 doesn't have, "sufficiently attractive selling points," which will likely make the iPhone 8 a, "bigger draw for consumers."
The iPhone 7 offered some new features, but a very similar design that felt more like an "s" upgrade. With the potential for a major iPhone 8 redesign and new iPhone 8 features that you will see, touch and use daily Kou's note makes a lot of sense.
Samsung's screen could help draw customers to the new phone, with an Infinity Display that stretches tall and curves around the edges of the phone. We saw a similar tall display on the LG G6 that arrives in April.
Samsung plans to announce the Galaxy S8 at an event on March 29th, and we expect the release to come very soon after. We expect an Apple event in April, but if it takes place the focus will be on the iPad Pro 2, iOS, macOS Sierra and possibly a red iPhone 7. Rumors point to an iPhone 8 launch in September. There is a potential for an iPhone 8 release date that comes in October rather than the just a week and a half later like we normally see.
7 iPhone 8 Features We Want in 2017
New iPhone 8 Design to Enable Features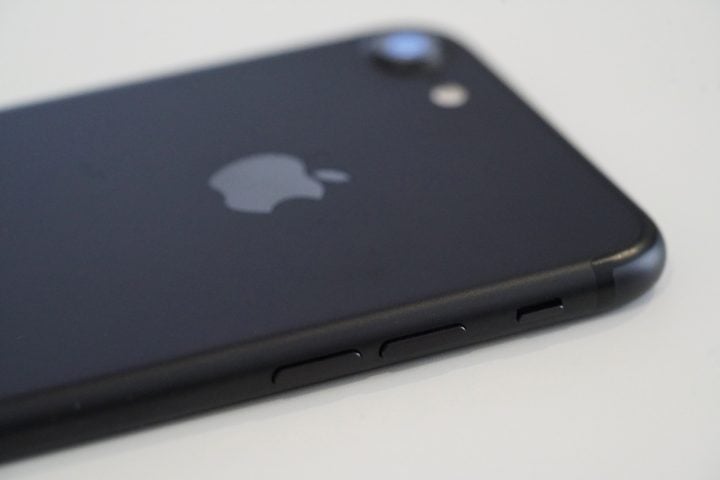 Everyone wants a new iPhone 8 design, but most people don't know what changes they actually want. We're leading off our iPhone 8 feature wish list with a new iPhone 8 design because it is a key part of enabling new iPhone 8 features.
After sticking with a very similar design for three years there is an expectation of major changes for the 2017 iPhone and here are the things we would love to see Apple do with a new design.
Shrink the overall size of the iPhone 7 Plus without lowering the screen size. Apple could do this by shrinking the bezels on the sides and bottom of the iPhone some to offer a smaller overall package. The latest leak from Apple shows how this could happen.
Apple could choose to change where you use Touch ID and how the home button works in new ways to make this happen. The latest designs don't show a home button. We could see a change to Touch ID or a switch to face unlocking.
We definitely don't want a phone that is slim just to be slim, especially not at the price of battery life, but there is something to be said about an iPhone 8 design that trims some fat.
The Jet Black iPhone 7 feels different than all the other colors. While it is more susceptible to scratches it is easier to grip, which is something we can definitely see Apple add to the new iPhone 8.
KGI Securities Analyst Ming-Chi Kou predicts the iPhone 8 design will look include an all glass front and back with stainless steel metal on the edges of premium models. This could come together for an iPhone 8 design that looks like a cross between the iPhone 4s and the Jet Black iPhone 7.

As an Amazon Associate I earn from qualifying purchases.