25 Exciting Things You Can Do With the Apple TV
Play Party Games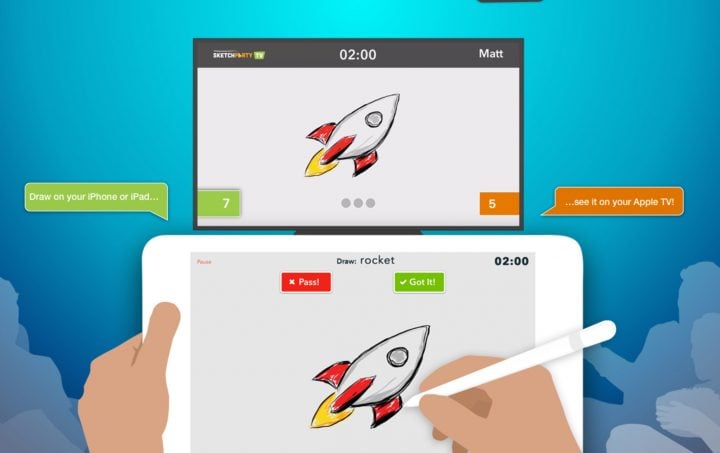 You can play party games on your Apple TV that the whole family can enjoy. Games like SketchParty.tv allow the whole living room to play a Pictionary-like game on the Apple TV. This is a great game to download for the holidays or get togethers.
With this game, the Apple TV and your TV shows what the person is drawing on an iPad. SketchParty.tv is one of our favorite party games and with the Apple TV 4, it's even easier to get up and running.
SketchParty TV is $4.99 for the iPhone, iPad and Apple TV.

This article may contain affiliate links. Click here for more details.