25 Exciting Things You Can Do With the Apple TV
See Your Photos on the TV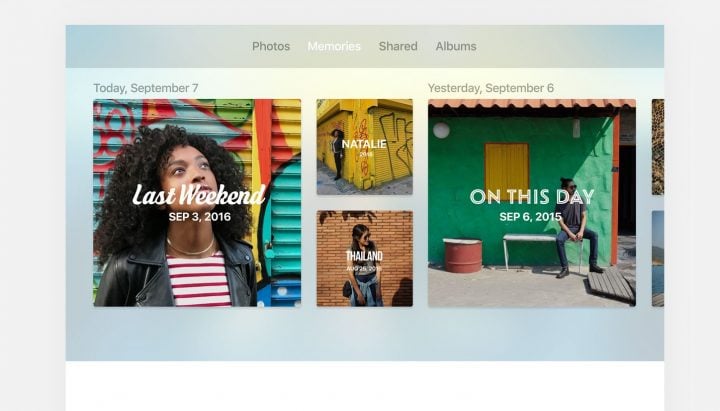 We all take hundreds of photos a month of our trips, kids and pets, but anymore we don't look at them outside of Facebook and on our phones.
You can connect your Apple TV to iCloud and then set it up so that you can see your photos on the Apple TV. This isn't a slideshow that you need to set up, just connect your accounts and you're good to go.
On the Apple TV, go to Settings - > Accounts -> iCloud -> Sign in with your Apple ID and Password. There is a good chance that you already did this part.
You can choose to see your iCloud Photo Library, a set of albums with iCloud Photo Sharing or simply your Photo Stream.
Choose the Photos app on the Apple TV to see more of the options and even access Photo Memories if you are on tvOS 10 or higher.

As an Amazon Associate I earn from qualifying purchases.