Samsung Galaxy Note 8 Release Date, Features, Rumors & News
The Samsung Galaxy Note 8 launch event is officially set for August 23rd and is only a few weeks away. Then, a few weeks later is the release date. Here's everything you need to know about the Galaxy Note 8 release date, pre-orders, rumors, features, and the latest news.
Recent Galaxy Note 8 rumors point to some major changes that should have potential buyers excited. From dual cameras on the back to a bigger bezel-free Infinity Display similar to the Galaxy S8. Here's what the Galaxy Note 8 looks like.
The Galaxy S8 tells us a lot about the Galaxy Note 8. Then, as the launch nears more information will begin to surface. We have a good idea of what to expect already, and below we will walk you through important Galaxy Note 8 details as we await its arrival.
Galaxy Note 8 Release Date: August 23rd in New York City at 11:00 AM ET (Release September 15th, rumored)
How Much Will the Galaxy Note 8 Cost?: $879 to over $979 based on rumors and earlier releases
What is the Galaxy Note 8?: Samsung's biggest flagship smartphone that delivers the latest cutting-edge specs and features. A phablet with a huge screen and S-Pen stylus for content creation. It will likely feature a premium metal design with an edge-to-edge Infinity display that covers the entire front of the phone and curves over the sides. Leaks confirm the back has dual cameras like the iPhone 7 Plus.
Now that you know a few of the basics and we've answered some important questions, read on for the latest news and rumors.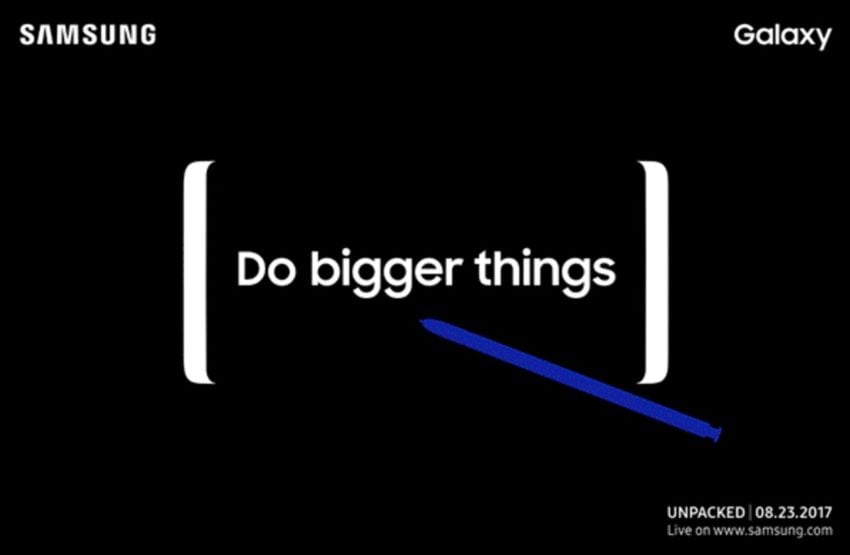 Samsung Galaxy Note 8 Release Date
Both the Galaxy Note 5 and the doomed Galaxy Note 7 arrived in August, on the 21st and 17th. As a result, the same thing is happening this year. The Note 8 launch date is August 23rd. That's official right from Samsung themselves. Each prior release was roughly two weeks after the announcement.
August 23rd is the launch event, but when can you buy one? Reports from trusted Korean sources believe the Galaxy Note 8 will arrive on September 15th. That's exactly three weeks after the launch event, which matches the 3-week launch period for the Galaxy S8 earlier this year.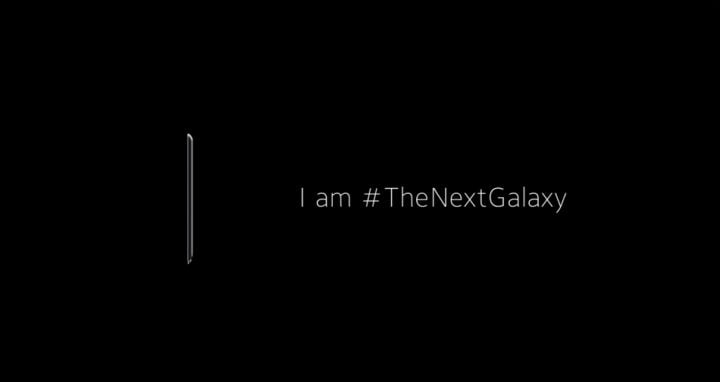 We're hearing pre-orders begin on August 25th and the official release date in Korea is September 15th. And while we can't confirm the same date for the US, we're pretty confident it will be the same day. Samsung's phone already cleared the FCC certification process, one major hurdle ahead of the release date.
According to AusDroid, leaked documents from Samsung suggest the Note 8 will be available for pre-order on August 25th. The information goes on to discuss a new free screen replacement program, which of course, goes live on August 25th. We'll have to wait and see.
Samsung Galaxy Note 8 Display
The bigger screen is one of the most exciting aspects of the new Galaxy Note 8. Similar to the Galaxy S8, Samsung will likely remove the bezels from the side of the phone and offer a fully curved AMOLED display. At the same time, thin out the top and bottom bezel and ditch the physical home button. The result is what the company calls an "Infinity Display". Shown below is the Galaxy Note 8 courtesy of @Evleaks and likely our first real photo of the upcoming device.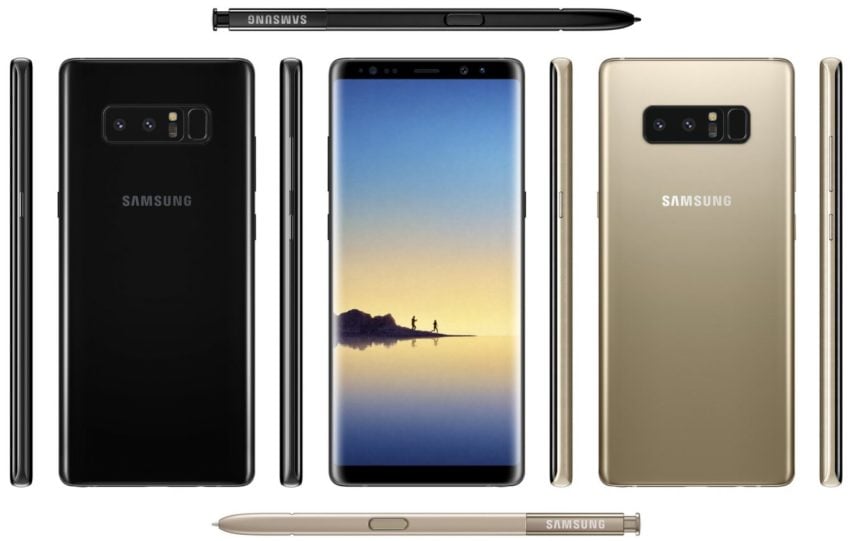 Based on what we saw earlier this year from the Galaxy S8, the new Galaxy Note 8 will have a 6.3-inch Quad-HD screen. Offering tons of screen real-estate in a small package that's easy to hold and use. As a comparison, the Galaxy S8+ has a 6.2-inch display.
The Galaxy S7 Edge went from 5.5-inches to 6.2 on the S8+, so we could see the Galaxy Note 7 jump from a 5.7-inch screen to a huge 6.4-inch phablet. Although most reports and rumors state it will feature a 6.3-inch screen.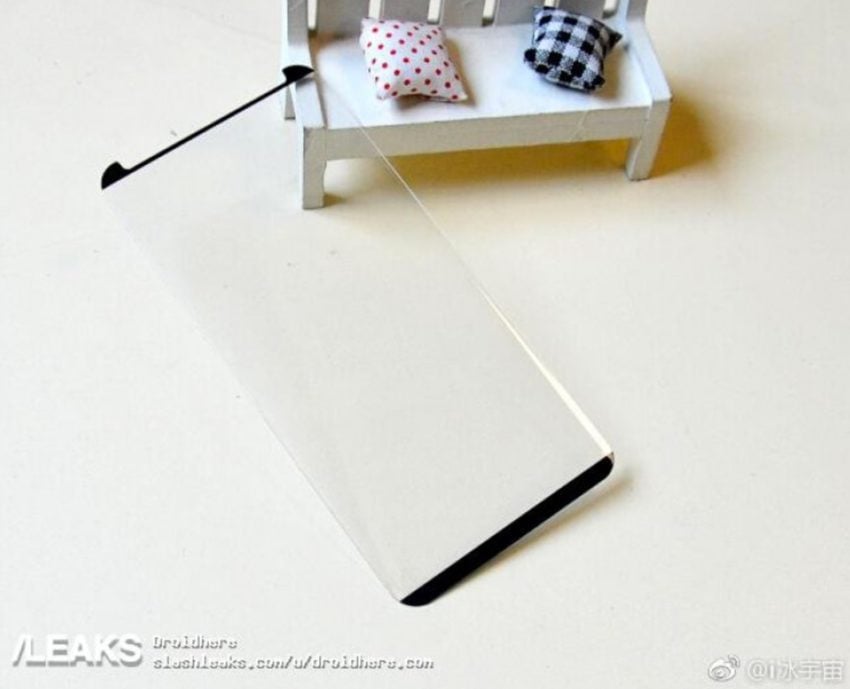 Initially, leaks and rumors suggested the Galaxy Note 8 would look identical to the Galaxy S8, at least in terms of the front display and bezel-free design. However, more and more we're seeing images like the one above. This teases an even smaller bezel on the top for a nearly bezel-free experience. The size is almost the same, but it does appear slightly smaller.
Samsung's official teaser image at the top of the page suggests a design almost identical to the Galaxy S8. If a recent leak is accurate, Samsung could offer one free screen replacement a year under a program called Samsung Screen Assure.
Samsung Galaxy Note 8 Design
As we said above, the design will likely mirror that of the successful Galaxy S8. The company will once again look to use premium metal and glass materials, although it's possible we will see a titanium frame for added durability. The curved glass on both the front and the back makes Samsung devices extremely fragile, so we'll have to wait and see.
Following a path similar to Apple, LG and others, Samsung will use two Dual Pixel cameras on the back for improved photography. This could be the biggest change to the Note 8 design. Early renders show two rear cameras, a flash, AKG branding for improved sound and surprisingly no rear-mounted fingerprint scanner.
At this point, the rear-mounted fingerprint scanner is almost confirmed. Here's a recent press photo from a reputable case manufacturer showing what they believe is the final design.
A very important decision will be where Samsung puts the fingerprint scanner on the Galaxy Note 8. Early rumors suggest it will use an optical scanner that's built right into the glass of the screen, instead of placing it on the back. Everyone knows the Galaxy S8 fingerprint scanner location is terrible, and we're hopeful Samsung found a practical solution.
However, a recent report suggests Samsung was unable to get this technology working in time, and have abandoned the idea until 2018 with the Galaxy S9. Another report claims Samsung successfully added a fingerprint scanner to the screen, although the implementation isn't perfect. Citing a problem with screen brightness around the scanner being different from the rest of the device. As a result, the phone doesn't look right and Samsung scrapped the idea. Basically, the fingerprint scanner is on the back right side, separated from the camera by the flash and heart rate sensors.
We are hearing Samsung aims to perfect the design by aligning all the ports on the bottom, adding a texture to the dedicated Bixby AI button, and add a vibration motor to the S-Pen stylus so owners can use a new "Find My S-Pen" app to locate a missing stylus. It sounds promising but we'll take these rumors with a grain of salt until further notice.
Samsung Galaxy Note 8 Cameras
The most notable feature on the Galaxy Note 8 are the dual cameras on the back. This is Samsung's first phone to offer such a system, and we're hearing it should come with lots of software enhancements.
If true, we could see a 12 DualPixel lens similar to the Galaxy S8 and S8+, then an extra 12 megapixel telephoto lens with 2-3x optical zoom. Allowing users to quickly toggle the second camera to zoom in for incredibly sharp and detailed close-up photos.
As we all know, zooming in to take a picture on a smartphone never yields good results. Apple's iPhone 7 Plus has two cameras, one featuring a 2x optical zoom to fix that problem. Which allows for impressive photos of far away subjects. A report from MyDrivers suggests the Note 8 camera will one-up Apple and offer a 3x telephoto zoom. We'll have to wait for August 23rd to know for sure.
Samsung Galaxy Note 8 Specifications
Each year Samsung's Note device is slightly better than the Galaxy S that arrived earlier in the year, has the latest specs, and offers a few new features to make it stand out. So far we're hearing that's exactly what to expect from the Galaxy Note 8. Recently a list of specs and features surfaced on Twitter, and below is what we're expecting when we combine that new report with other leaks.
Galaxy Note 8 Specs (Rumored)
6.3-inch 2960 x 1440 Quad-HD AMOLED Infinity Display
Snapdragon 835/836 or Samsung Exynos 8895 Processor
64/128GB of storage and 6GB of RAM (microSD slot for storage expansion)
Android 7.1.2 Nougat (Soon after an update to Android 8.0 "O")
Dual 12 Megapixel Rear f/1.7 aperture cameras, 2X optical zoom
8 Megapixel front-facing camera
Dual Stereo speakers tuned by AKG
3,300 mAh battery with Fast and Wireless Charging (Rumored at 3,500 mAh)
Improved S-Pen stylus with vibration motor and new features
Rear-mounted fingerprint scanner (not inside the display)
IP68 Dust and Water Resistance up to 5ft
Bixby AI Assistant and dedicated button
USB Type-C port, 3.5mm headphone jack, heart rate sensor, Iris Eye Scanner, more
It's worth noting that these are only rumored specs, and nothing is remotely official at this point. Other leaks believe the phone will have 4GB of RAM in the United States, and 6GB in China.
Otherwise, expect a decent jump in options over the Galaxy S8 while keeping the same screen resolution, 4/6GB of RAM and 64GB of storage with a microSD slot. There's also a rumor claiming the Note 8 will offer Netflix HDR video playback.
Galaxy Note 8 Concepts
While we have a good idea of what to expect from the Galaxy Note 8 already, fan-made concept photos and videos are fun to see. They bring rumors to life and give potential buyers a look at what could be coming. Expect the Note 8 to look almost identical to the Galaxy S8 from earlier this year, only substantially bigger.
The image and video below are from DBS design, a studio that creates some stunning and rather accurate concept designs. It shows the Galaxy Note 8 with a rear-mounted fingerprint scanner, albeit in a better place than earlier devices. Turning it sideways and placing it under the camera is likely the most practical spot.
At this point, concept photos are pointless, as we have a pretty good idea of what the Galaxy Note 8 looks like.
Samsung Galaxy Note 8 Price
The Galaxy Note 8 price is completely up in the air. In previous years it was the highest priced Samsung smartphone, and with all the upgrades we're expecting something similar this year. The Galaxy S8+ was its most expensive phone coming in around $849. That's almost as much as the Galaxy Note 7 from 2016.
Between the bigger screen, dual cameras, water resistance and potentially more storage and RAM, we could be looking at Samsung's first $1,000 smartphone. Although that prediction could drop now that the fingerprint isn't mounted inside the glass display. Realistically, expect it to fall around $899 or $949 and be available from carriers on a low monthly payment plan. Evan Blass reports a price over $900, making it Samsung's most expensive release.
Either way, considering all the upgrades and the new dual cameras this will be one pricey smartphone. The company has a lot riding on it, not to mention millions of eager Note 7 refugees waiting for a new Note. The phone is almost here, so stay tuned for more details.
Galaxy Note 8: 5 Reasons to Wait & 4 Reasons Not To
Wait If You Want the Best Display
If you want the biggest and best smartphone display on the market, Samsung's Galaxy Note 8 will be the phone to buy. In fact, we're hearing it will have a huge 6.3-inch Infinity Display that looks great. Earlier this year the company debuted the Galaxy S8 and Galaxy S8+. Both of those phones have bigger screens than any prior year, and tiny bezels or black bars around the screen.
The Galaxy S8 release tells us a lot about the upcoming Galaxy Note 8. Samsung will likely offer a similar screen where there are no physical button or a fingerprint scanner. It's all screen on the front. The sides will curve off the phone, and the black bars of bezel at the top and bottom are very minimal. Which gives it an edge-to-edge look Samsung calls an Infinity Display.
Samsung went from 5.5-inches in the Galaxy S7 Edge to 6.2-inches with the Galaxy S8+. The company offered the same big jump from the Galaxy S7 to the Galaxy S8, and we anticipate the same for the Galaxy Note 8.
If you want a big 6.3-inch 2560 x 1440 Quad-HD Infinity Display with tons of space for apps, games or business, the Galaxy Note 8 will be worth waiting for. Recent leaks suggest the bezels could be smaller than what we see with the Galaxy S8 too, making it feel like the entire phone is all screen on the front.

As an Amazon Associate I earn from qualifying purchases.