Which U.S. iPhone Carrier and Plan You Should Get: AT&T, Verizon, Sprint & T-Mobile
Buying a new iPhone is daunting in the United States. Even after you choose the iPhone model you want, you still need to pick the best iPhone carrier for your location and find the best iPhone plan to meet your needs. You also need to figure out where to buy the iPhone since you can go to Apple, a carrier or to a store like Best Buy.
Choosing the right place to buy the iPhone 7 will impact the choices you have for carrier financing and in come cases still allow you to get a two year contract even though carriers are for the most part phasing them out.
The iPhone price will even vary based on the carrier and the location you go to buy the iPhone depending on monthly payments and in some cases even the off-contract price.
We'll do our best to keep this iPhone buyer's guide updated, but you should double check pricing at carriers since they can change the price through promotions and plan changes. You'll want to follow the link out to the carrier breakdowns below.
iPhone 7 Buying Guide
This guide will focus on the iPhone 7 and iPhone 7 Plus price, and touch on the plan offerings, but you may see differences in price from week to week at carriers especially with promotional offers.
If you still need it this is a breakdown of the iPhone 7 vs iPhone 6s.
It's important to consider what iPhone 7 color you want to buy now, since the new Black and Jet Black color options will likely sell out faster. The Jet Black iPhone 7 color is only available in 128GB or 256GB.
You can use this guide to sell your iPhone 6s or iPhone 6 to pay for your iPhone 7 upgrade.
We recommend that you don't buy the 32GB iPhone 7 or 32GB iPhone 7 Plus if you can afford to spend the extra money.
Which iPhone Carrier & Plan to Buy
Some of the biggest iPhone 7 deals will come to people who switch carriers, and there are other iPhone 7 deals that will allow you to trade in your current iPhone and upgrade to the iPhone 7 at a discounted rate — or for free at some carriers.
You cannot  use an AT&T or T-Mobile iPhone on Sprint or Verizon. You can take a Verizon or Sprint iPhone to AT&T or T-Mobile though.
You can also buy an unlocked iPhone 7 with a T-Mobile SIM and use it on a pre-paid carrier. Alternately you should investigate affordable no contract options like Virgin Mobile or Mint SIM and pick a compatible iPhone 7 model. Sometimes it is hard to buy an unlocked iPhone close to the release date in a physical store.
Verizon iPhone 7 Plan
Verizon offers a free iPhone 7 deal when you trade in your iPhone 6, iPhone 6s, iPhone 6 Plus or iPhone 6s Plus. You can get up to $650 in credit, which gets you the iPhone 7 32GB at no cost. They also offer trade-in credit for many recent Android devices and older iPhones.
Today Verizon is waiving activation fees for customers who pre-order the iPhone 7 and iPhone 7 Plus.
If you are new to Verizon, you will need to buy a Verizon Plan. All of these included unlimited talk and text, so you just need to know how much data you are going to use. If you are a current customer, this is a good time to leave contracts behind and go for a plan that offers you a discount on per-line access plus carry over data and other helpful features.
Verizon is the standard for cell phone coverage, but it's a good idea to check with friends and co-workers if you are thinking of switching.
You're needs will vary, but the 12GB +2GB per line plan is one of the best values, especially if you are on a family plan since adding four lines gets you up to 20GB a month at an $80 data fee plus any per line costs.  Check out more about the Verizon iPhone 7 options.
AT&T iPhone 7 Plan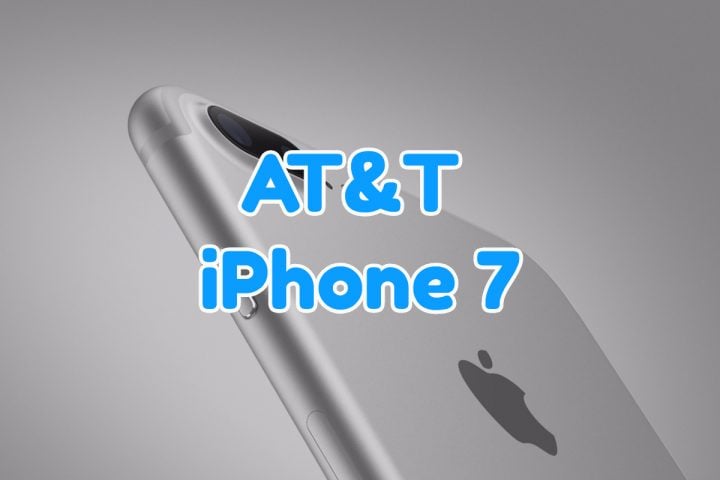 AT&T will prompt you to choose how you buy the iPhone, including on AT&T Next or AT&T Next Every Year. You can also put money down to lower monthly payments and buy off contract.
You need to choose an AT&T Mobile Share plan. A 6GB plan is $60 a month, plus access charges of $20 per phone. If you need more data and you don't have DirecTV, you will need to go with a 10GB plan for $100 a month plus access fees.
AT&T is right up there with Verizon on coverage and beats Verizon in some areas — especially in buildings. Check with people who use AT&T where you live and work before switching. Here's more on buying the AT&T iPhone 7.
T-Mobile iPhone 7 Plan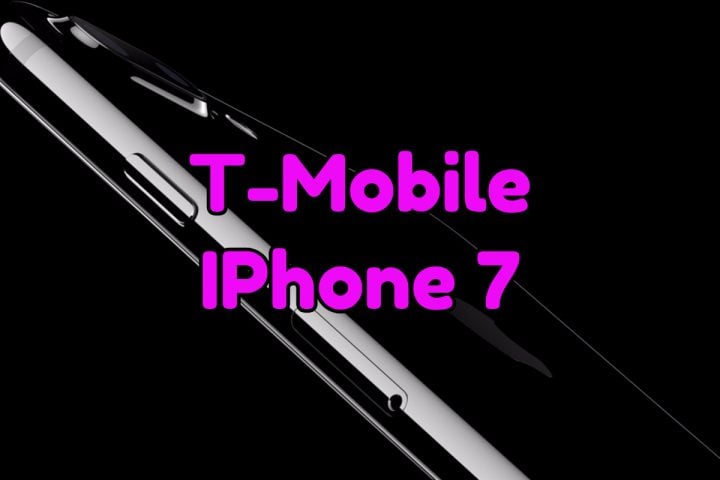 T-Mobile offers a "free iPhone 7" deal if you trade in an iPhone 6, iPhone 6s, iPhone 6s Pus or iPhone 6 Plus. To do this you need to trade in the device and keep T-Mobile for 24 months, otherwise you need to pay for the new iPhone.
With T-Mobile you choose the T-Mobile One Plan for $70 a month. This includes unlimited talk, text and 4G LTE data. This includes Unlimited streaming video and music and unlimited travel abroad + GOGO access in flight. With this your video quality is below HD and you can only tether at 3G. If you pay $25 more a month per line you get 4G LTE hotspot, faster international data and unlimited HD video day passes. Current customers may be able to stick with an older plan.
T-Mobile coverage is improving in many areas and it is the best carrier if you travel internationally on a regular basis. It's worth exploring if you haven't checked out the competition in years. Check out more on buying the T-Mobile iPhone 7.
Sprint iPhone 7 Plan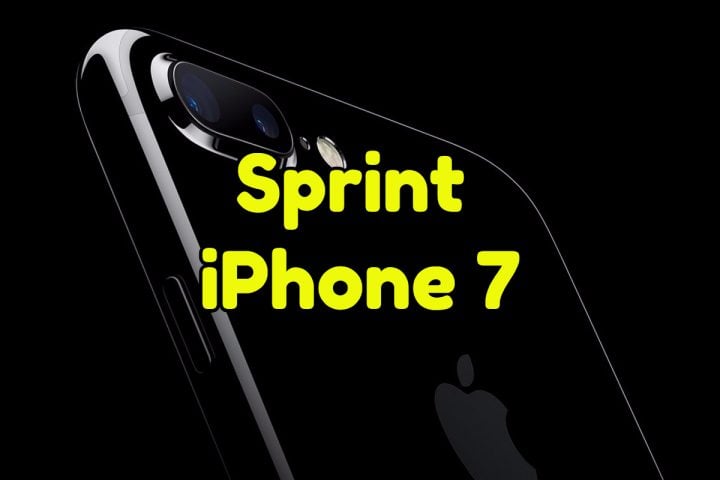 Sprint also offers a free iPhone 7 deal when you trade in the iPhone 6, iPhone 6 Plus, iPhone 6s, iPhone 6s Plus, Samsung Galaxy S7 or Samsung Galaxy S7 edge. This comes as a monthly credit, so if you leave Sprint, you are on the hook for the cost of the phone.
Sprint users need to choose a level of 4G LTE data and then all the plans up to 40GB per month include unlimited 2G data. For most users the 6GB or the 12GB plans will be the best overall value. On top of the $45 or $60 data charge each line is $45.
Sprint is playing up their coverage, but in many cities that 1% can make a difference. There is a 30-day total guarantee, but it's still a good idea to seek out other Sprint users to see how service is where you live and work. Here's more on buying the Sprint iPhone 7.
Pre-Paid iPhone 7 Carriers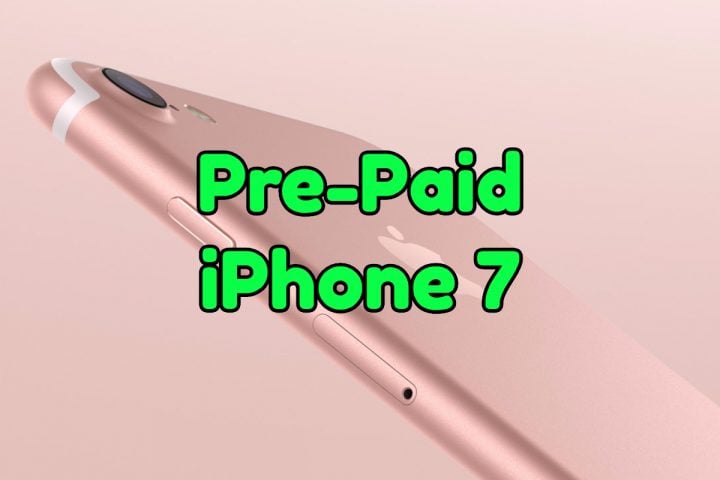 You can also buy an iPhone 7 that you use on an pre-paid carrier and save on your monthly bill. Many pre-paid carriers use the same towers as the big players above, but at a cheaper cost. You may give up a personal hotspot or get less data, but you can still use the iPhone 7.
Check out options like Mint SIM, Straight Talk, Virgin Mobile U.S. and others for ways to save on your monthly bill while using the iPhone 7.
31 Best iPhone 7 Cases & Covers
Speck Presido iPhone 7 Cases
Speck chose to deliver a new line of iPhone 7 cases that look and feel amazing. The new Presidio iPhone 7 cases use upgraded material to deliver better shock protection while arriving in a thinner design.
The Presidio Grip, Inked and Wallet can protect your iPhone 7 from a 10 foot drop while the Presidio Clear, Clear + Glitter and Clear + Print are tested for an 8 foot drop.
We already have these iPhone 7 cases on our iPhone and love the look and feel that they offer.
$39.95 to $44.95 at Speck

As an Amazon Associate I earn from qualifying purchases.