Xbox One X Release: What to Expect
Don't assume the Xbox One X release will go calmly. Use these tips to transfer your games and learn where to pick up your Xbox One X pre-order on release day.
You can expect a hectic Xbox One X release.The company has teased this console for nearly two years and it's the only way Xbox gamers can experience Call of Duty: WW2, Assassin's Creed Origins and Forza Motorsport 7 fully on their 4K television. Microsoft has given the console a high price tag to match its upgraded visuals. An Xbox One X costs $499. That's almost twice as much as an Xbox One S.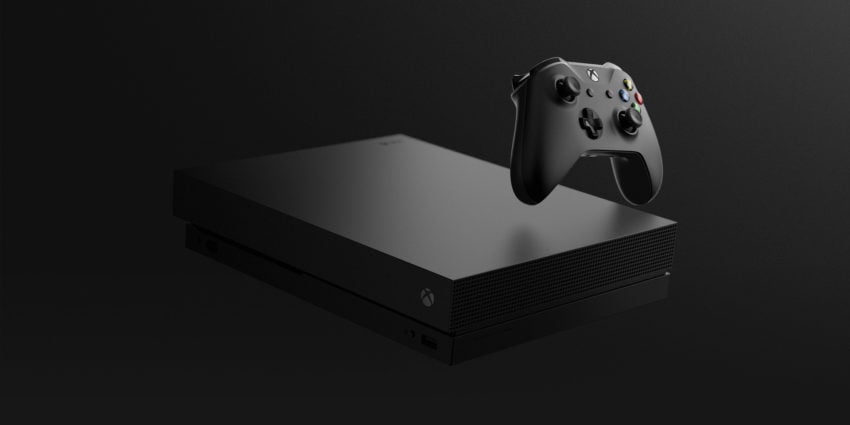 Start planning for the Xbox One X release right now. As you do, be sure to take these details about the console's launch into account.
Expect Big Xbox One X Deals If You Trade-In Your Console
Depending on where you go, expect big Xbox One X deals that require you to trade-in your old Xbox One or Xbox games to save. The Xbox One X is an upgraded version of existing Xbox One consoles, so at least one retailer sees it as a way to boost trade-ins ahead of the holidays.
GameStop has two Xbox One X deals running. The store will give you up to $200 if you trade consoles toward the cost of an Xbox One X. This deal doesn't yet have an expiration date. It is also boosting the value of any games or accessories you trade in toward an Xbox One X by 40% until November 12th.
Best Buy doesn't have any boosts in trade-in value yet, but you can expect them to offer some deals closer to the console's launch. The retailer frequently increases the amount of store credit shoppers get when they upgrade their older electronics for newer models.
Expect to Pick Up Your Xbox One X at Midnight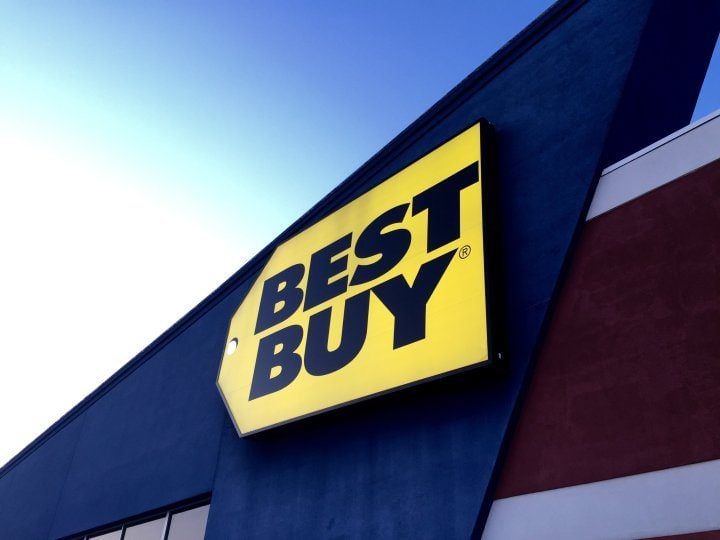 If you want to pick up an Xbox One X on release night, you have only Wal-Mart and Best Buy to choose from right now.
Most Wal-Mart stores are open through the night. So, if you walk into one on November 6th, they may allow you to purchase a console off of the self. This depends on if they have any extra Xbox One X units to sell.
Best Buy is the best store to place an Xbox One X pre-order with. The retailer will open many of its locations at 9 PM Pacific Time and 12 AM Eastern Standard Time on November 7th, according to its online games release breakdown.
It's unclear whether GameStop will keep its doors open past midnight to let gamers pick up their Xbox One X pre-orders. The company usually stays open late for important launches, but the Events page on its website doesn't list a midnight release party for the Xbox One X yet.
Expect Your Microsoft Account and Xbox Live Gold to Just Work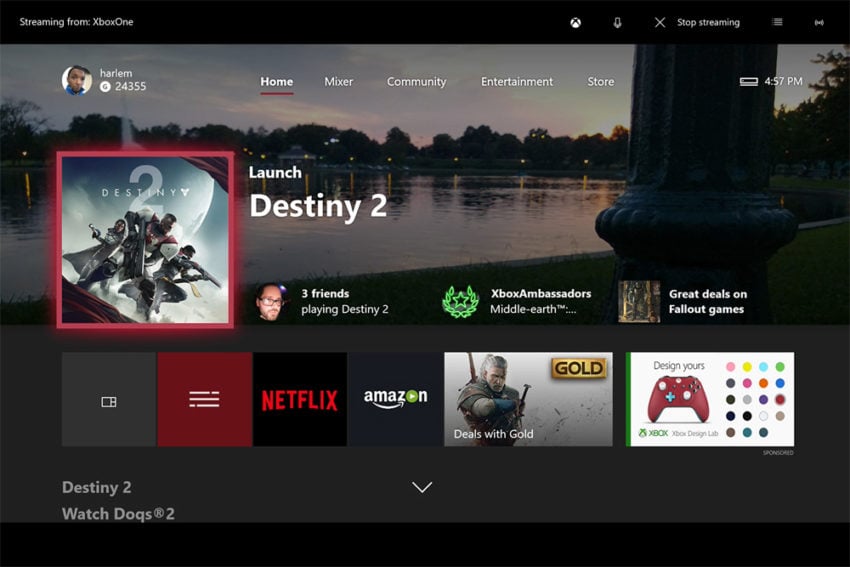 Buy your Xbox One X, but don't plan on making a new Microsoft Account or setting aside more money for Xbox Live Gold.
If you already have a Microsoft Account, sign in on the console with that account. Don't create another one. Your Xbox Live profile and Xbox Live Gold subscription will sync over to the console from your Xbox One or Xbox 360. Any game saves attached to that account also sync over.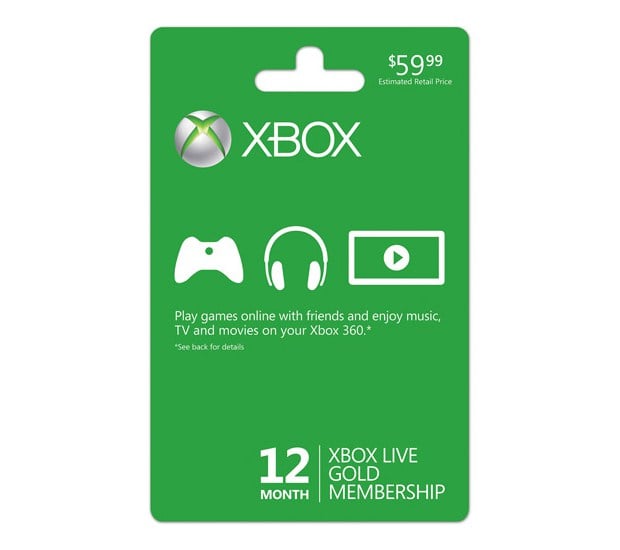 Read: Is Xbox Live Gold Worth Buying?
Don't buy an Xbox Live Gold subscription on Xbox One X release day if you are new to Xbox. Microsoft includes a free trial with the system. You can purchase a month, three months or a year-long subscription to the service through the console if you decide it's worth buying later.
Plan for Huge Xbox One X Release Game Downloads
Finally, don't make plans to play online with anyone on launch night because you can expect some huge game downloads. Depending on how fast your connection is, they make take hours to fully install.
Xbox One X is the first Xbox One that can use a 4K TV's entire resolution for games. Just as games got bigger when they added support for HD televisions, Xbox One X Enhanced Games are growing in size for 4K screens. Forza Motorsport 7, requires 100GB of free storage, for example. Assassin's Creed Origins gets its 4K update in November and it already needs 43GB of free space to install.
Read: Xbox One X Enhanced Games Details
There's only one way to deal with this ahead of release. Sometime before Xbox One X release day, download your games to your existing console. In the My Games and Apps area, press the Menu button on each game and tell your console to download 4K assets if they are available. Finally, open the Settings app and go to the Network area. Turn on network transfers.
On release night, open your new console. After setup, transfer your games across your home network from your old Xbox One to your new Xbox One X.
Again, Xbox One X release day is November 7th. For now, it's not yet clear if retailers will have Xbox One X consoles readily available for the holidays. They may quickly become hard to find, so place a pre-order if you can.
6 Must-Play Xbox One Games in 2017
Destiny 2 – Out Now
You can buy Destiny 2 for your Xbox One or Xbox One S today, and there's plenty of things in it for you to do.
Destiny 2's campaign and story related missions are streamlined, with a clearer narrative than the first game offered. Ghaul and the Red Legion are after the Traveler, the large orb floating above Earth that granted players their power in the first game. They storm the city, forcing players to help rebuild lost settlements and get their powers back by any means necessary.

Read: Destiny 2: What New Players Need to Know
Besides the story, Destiny 2 has more maps for the Crucible multiplayer experience. Also, there are new locations for you to explore, like Titan and the lost human settlement that once thrived there. Events at each planet give you an opportunity to level your character and fight alongside other players when you aren't in a Strike, Raid or player-vs-player multiplayer.

Read: Destiny 2 DLC Release: What to Expect
Destiny 2 costs $59.99. Rumors point to the first Destiny 2 DLC expansion launching sometime in December on Xbox One.


As an Amazon Associate I earn from qualifying purchases.