5 Things to Know About the Galaxy Note 5 Oreo Update
Samsung's rolling Android Oreo out to the Galaxy S8, Galaxy Note 8, and many others. And now that Samsung's version of Android Oreo is widespread, Galaxy Note 5 users are curious about Samsung's future plans for their device.
Samsung's version of Android 8.0 Oreo is starting to hit older and mid-range Galaxy devices. The update's pushing out to the Galaxy S7 and the company's planning to upgrade more devices this fall.
Samsung and its carrier partners still haven't detailed their plans in full and that's left owners of older Galaxy phones and tablets wondering what will happen this summer and beyond.
We've been doing our best to answer as many Android Oreo questions as we possibly can and today we want to address the Galaxy Note 5 Oreo update.
Many Galaxy Note 5 owners still want to know if they'll get upgraded to Android Oreo, when the update could arrive, and what will happen to the Galaxy Note 5 if Samsung fails to deliver the new operating system.
In this guide we do our best to answer the questions you might have about the Galaxy Note 5 Android Oreo update.
Galaxy Note 5 Android 7.1.1 Update
Before we get to Android 8.0 Oreo, let's address a question we've been getting about the Galaxy Note 5's Android Nougat update.
In the wake of Samsung's Android 7.1.1 Nougat roll out many Galaxy Note 5 users are wondering if the device will get Android 7.1.1 or Android 7.1.2. Samsung hasn't confirmed, but neither seems likely at this point. Here's why.
Samsung is rolling out Android 7.1.1 Nougat updates to Galaxy devices, but the devices making the jump have all moved from Android Marshmallow to Android 7.1.1 Nougat. The Galaxy Note 5 runs Android 7.0 Nougat.
The company could surprise us, but we expect it to expend most of its energy on Android Oreo and Android Pie, not Android Nougat. Devices currently on Android 7.0 Nougat will likely stay on Android 7.0 until they get Android Oreo.
This might be frustrating, but remember, most of the changes from the Android 7.1.1 update are baked into Samsung's version of Android 7.0.
Galaxy Note 5 Oreo Beta
Samsung's Galaxy S8 Android 8.0 Oreo beta naturally generated questions about additional Android 8.0 Oreo betas.
At this point we don't expect Samsung to issue any more Oreo beta updates. We didn't get one for the Galaxy Note 8 and we'd be shocked if the company pushed one out for the Galaxy Note 5 if it decides to release Oreo.
Remember, the past two Samsung betas (Marshmallow and Nougat) were limited to the most recent flagships. The Android Marshmallow beta was limited to select Galaxy S6 models and the Nougat beta was limited to select Galaxy S7 models.
Galaxy Note 5 Oreo Update
Samsung typically keeps Galaxy devices upgraded with major Android software updates for two years before killing off support. The Galaxy Note 5, like the Galaxy S6, started on Android Lollipop. It has since been upgraded to Android Marshmallow and Android Nougat.
The Samsung Galaxy Note 5 is closing in on its third birthday (August 21st) which means Samsung could opt to keep it on Android 7.0 Nougat. There's also a slight chance it gets Android 8.0.
A leak from Weibo outlined a potential list of Galaxy Android 8.0 updates. Both the Galaxy S6 and Galaxy Note 5 are on the list.
T-Mobile USA seemingly confirmed a Galaxy Note 5 Android Oreo update months ago though nothing is official until Samsung announces its final plans.
Unfortunately, Samsung Turkey and Samsung Canada both left the Galaxy Note 5 off their lists of upcoming Android Oreo updates. That doesn't rule an update out, but if one does arrive, it probably won't touch down for several weeks at least.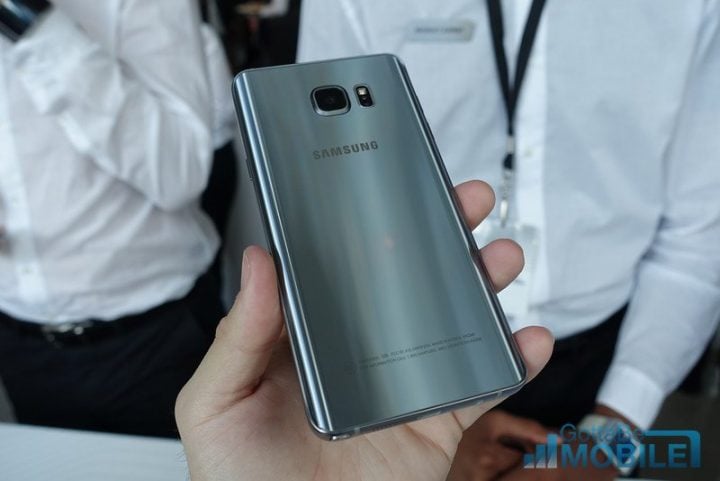 If you've been reading the news you might've also read something about multiple Samsung customer service reps "confirming" the Galaxy S6 Android Oreo update.
It's music to the ears of Galaxy S6 and Galaxy Note 5 users (the Galaxy Note 5 is newer than the Galaxy S6 so if the Galaxy S6 gets Oreo we'd expect the Note 5 to as well), but the news should be taken with an immense grain of salt.
Samsung customer service representatives have been known to "confirm" bogus information. So until the news comes straight from headquarters in Korea, don't believe what you read.
If Samsung does offer Android Oreo to Galaxy Note 5 users it will be huge for all Galaxy users, not just those with a Galaxy S6 or Galaxy Note 5. One of the advantages Apple's iPhone has over Samsung's Galaxy devices is its four plus years of continuous software support.
We aren't expecting a Galaxy Note 5 Oreo update at this point, but continue to keep those fingers crossed as we push toward the end of the year.
Galaxy Note 5 Oreo Release Date
If Samsung decides to push a Galaxy Note 5 Android Oreo update, and that's a huge if, the release date is probably weeks away at best.
In a note in the Samsung Members app, Samsung Canada confirmed Oreo support for the Galaxy Xcover4, Galaxy A8, Galaxy J3 Prime, Galaxy Tab A8 and Galaxy Tab A10.1. Those updates will arrive later in 2018.
The Galaxy Note 5 didn't appear on Samsung Canada's list of future upgrades. This doesn't rule out a release, but it doesn't inspire any confidence as we push deeper into the summer.
What's Next
If the Samsung declines to offer Android 8.0 Oreo to Galaxy Note 5 users, software support for the device won't stop.
Samsung and its carrier partners typically keep devices upgraded with bug fixes and security patches for several years before kicking them to the curb.
Samsung recently pushed its August security update to the Galaxy Note 5, but it has since removed the device from a list of devices getting monthly and quarterly security patches.
The Galaxy Note 5 should get updates through 2018, but updates will now be more infrequent than they already were.
You should also be able to root your Samsung Galaxy Note 5 and get some of what Android 8.0 Oreo and Samsung Experience 9.0 have to offer. We could also see developers deliver some of Android 9 Pie's features to the Galaxy Note 5 down the road.
If you haven't explored rooting and custom ROMs, it might be a good idea to do so today, tomorrow, or in the near future.
Galaxy S9 Pie Update: 10 Reasons to Get Excited & 4 Not To
Get Excited Because the Galaxy S9 Pie Beta is Close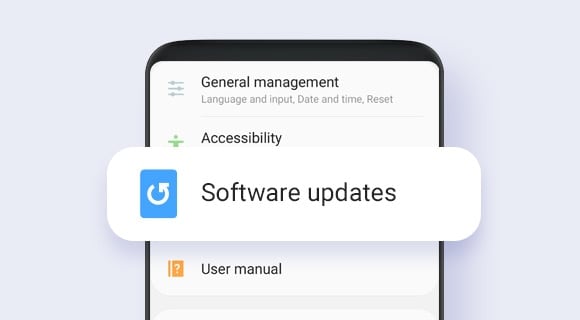 A few days ago, Samsung made several changes to the EULA and FAQ pages for its Galaxy Beta Program. The updates mentioned the Galaxy S9 and Android 9.0 Pie all but confirming a Galaxy S9 Android Pie beta.
Samsung's finally confirmed an Android Pie beta and it looks like Galaxy S9 and Galaxy S9+ testers in select regions will get to test the software starting sometime in November.
Reports indicate the beta will go live in Germany on November 15th though we don't know if that's the same date for the United States and South Korea.
We expect the Galaxy S9 Android Pie beta to stretch over several weeks and we expect it to help Samsung cut down the number of bugs and performance issues, something that should help to stabilize the official version of the update.
The Galaxy S9 Android Pie beta will be free to try. If you don't want to wait, you can try the beta early thanks to a leak.
Those interested in trying Android Pie in November will need to signup for the beta program through the Samsung Members/Samsung+ app.

As an Amazon Associate I earn from qualifying purchases.