What to Do if You Lose Your iPhone
Here is a guide on what steps to take in the event that you lose your iPhone. When we misplace our phones or lose them while out of the house, it can definitely be a scary situation. There are a couple of different steps that can be taken to try to get the phone back yet more importantly, protect your personal information.
Many times, the phone may be recovered or returned by a kind soul, yet precautions can be taken now to help you in the unfortunate event of losing your iPhone.
What to Do if You Lose Your iPhone
Here are some steps to take in order to help you keep track of your iPhone and what to do if you do lose it.
Watch the above video for more information on what to do it you lose your iPhone.
The Benefits of iCloud
iCloud is an excellent tool for many reasons, not all of which may be beneficial to all users. However there is a key reason why iCloud comes strongly recommended by me regarding losing your iPhone. Your iCloud account is a key to the stronghold of your information and being able to remotely lock and/or erase your content is simply invaluable.
If you are not using iCloud for backup or even syncing data, it is a great idea to still have an account on your device for this situation alone. Find My Phone can be used if the phone is still powered on and even still will display the last known location of the device. This is an excellent first step to take and this can be done on any computer via iCloud.com or from another friend's device.
If you are able to locate the device in Find My Phone, it may be advised that you issue a Remote Lock if you do not recognize the location. You do not know if the phone was stolen or simply misplaced yet security is vitally important. It is always recommended to have a passcode on your device for this very reason. If you do not currently use a passcode on your iPhone, I would immediately advise changing that.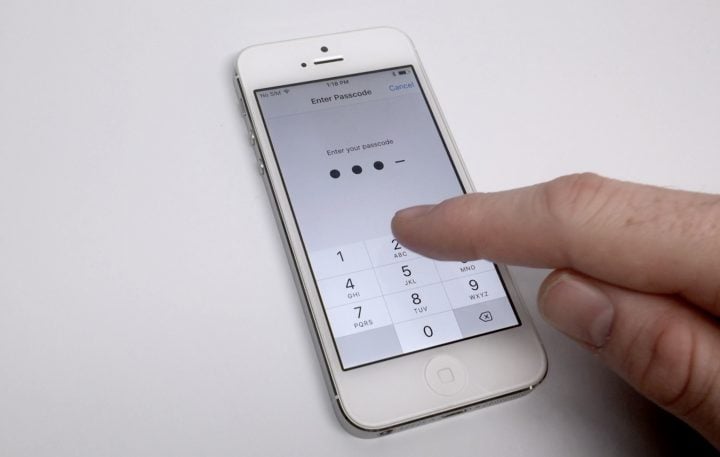 If you do not have a passcode or still would like to be certain about your device's security, you may remotely lock the device, preventing entry. You can also add a message to the screen with a phone number to call if found or other instructions.
You can also use iCloud to Erase your device remotely. This is a best bet if you know you have the information backed up with iCloud or iTunes and nothing will be truly lost if you erase the unit. This is a good failsafe as you won't need to worry about the information being accessed.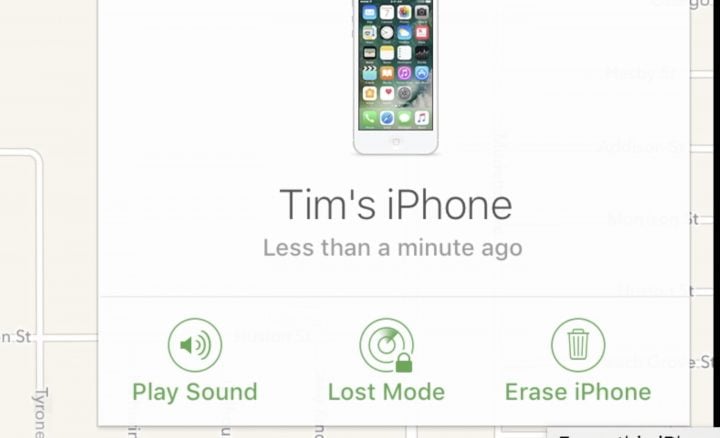 Another advantage of iCloud is the Activation Lock. If you have your Apple ID registered with iCloud, your password will be required to activate or even turn on the phone if it is lost or stolen. This is again an easy fix for you the owner, yet if the phone got into a thief's hands, they would be hard pressed to be able to activate it and use it on their own. Apple is very strict about Activation Unlock and will only activate in an Apple Store with a valid proof of purchase.
File a Police Report
A first instinct for someone who has lost their iPhone is to go to the Apple Store for help. This is well intentioned yet a better first step if you cannot locate it with iCloud is to file a police report. This will officially put your device on file as stolen and they can include your serial number in the report so that if the phone is recovered, they will be able to validate it.
The Apple Store is a good resource if you have recovered your lost/stolen iPhone and need help reactivating it or restoring information. They will not be able to do much in the event of you not having the phone with you and will likely refer you to a police station to fill out a report. Apple Stores are not able to police ownership of devices aside from declining activation unlocks without valid proof of purchase.
When you create a police report, you can contact Apple Support to create a case for your device. They will be able to document that you have contacted them regarding the loss and that the police are involved if it is recovered. This can definitely help if the phone is apprehended later and ownership must be proven.
As mentioned, any event of loss of an iPhone can be very stressful yet with some proper planning, you will at least be able to ensure you have protected your data and left a trail for you to follow.
31 Best iPhone 7 Cases & Covers
Speck Presido iPhone 7 Cases
Speck chose to deliver a new line of iPhone 7 cases that look and feel amazing. The new Presidio iPhone 7 cases use upgraded material to deliver better shock protection while arriving in a thinner design.
The Presidio Grip, Inked and Wallet can protect your iPhone 7 from a 10 foot drop while the Presidio Clear, Clear + Glitter and Clear + Print are tested for an 8 foot drop.
We already have these iPhone 7 cases on our iPhone and love the look and feel that they offer.
$39.95 to $44.95 at Speck