Xbox One X Accessories Compatibility: 3 Things to Know
If you already own an Xbox One, Xbox One X accessories compatibility is important. The Xbox One X costs $499 and you probably don't want to spend even more money replacing your favorite controllers, headsets, batteries and stands.
The Xbox One X is a complete revamp of the Xbox One that Microsoft launched in 2013 and the Xbox One S that launched in 2016. It plays the same games as those consoles but it has more RAM, a more powerful processor and an upgraded graphics card inside. You get better textures and 4K graphics when you play some games on an Xbox One X instead of an Xbox One S.
Read: Xbox One X vs Xbox One S: 5 Reasons to Upgrade
Xbox One X accessories compatibility is just as important as games compatibility. You may have spent a lot on your Xbox One headset, hard drive or controller. It makes sense to use those accessories with your new console instead of selling them to GameStop and Amazon with your console.
Here are 3 things you need to know about Xbox One X accessories compatibility before you buy the Microsoft's new console.
Almost All Xbox One Accessories Work with the Xbox One X
First, know that many Xbox One accessories work with the Xbox One X, just like your Xbox One games.
The Xbox One X connects to controllers using the same wireless technology and USB ports as older Xbox One consoles do. So, your existing Xbox One controllers will still work on your console, even if they're from 2013 and the original Xbox One. Controller add-ons, like the Xbox One Stereo Headset Adapter and Xbox One Chat Pad, will also work just fine. Don't sell your steering wheel for Forza or your fight stick for Mortal Kombat. They will work with the new console, too.
Read: How to Add a Hard Drive to Xbox One for More Storage
If you store your games on an external hard drive, expect that drive to work well with the Xbox One X. Hard drives rely on USB 3.0 ports and the Xbox One X has plenty of those. You won't need to reformat your drive to get it working with the new system.
Finally, any headsets that you use with your Xbox One today will work with the Xbox One X. Microsoft hasn't changed how these headsets communicate with the system and the console's included Xbox One X controller still has a headset jack at the bottom.
You Will Need to Spend Money to Continue to Use Kinect
The Xbox One X doesn't have a port for the Kinect sensor. Because of that, you will need to buy a Kinect for Windows Adapter to continue video calling and adding video footage of yourself to your Twitch and Mixer streams. [easyazon_link identifier="B01GVE4YB4″ locale="US" tag="gbm-ea-20″]Amazon[/easyazon_link] sells the Xbox One Kinect Adapter for $39.99.
Xbox One S doesn't have a Kinect port either, but Microsoft gave free adapters to gamers between August 2016 and January 2017. Aaron Greenberg, Microsoft's head of marketing for Xbox games, confirmed the company had ended that program in late September on Twitter.
If you don't own a Kinect or don't often use the one that came with your system, this isn't a big deal for you. Just be sure you don't use any of the features it provides. It's Kinect that allows you to respond to party requests with your voice or take screenshots with a command. The Kinect changes the volume on your television or the channel on your cable box too.
You Need to Buy a New Xbox One Stand
Besides buying a Kinect adapter, expect to buy a new Xbox One X Stand. It's the only way your console will fit into a very small space.
Like the Xbox One S, the Xbox One X can lay flat on its bottom or stand upright so that it fits into a tight space. Unfortunately, Microsoft isn't including a stand with every Xbox One X. Also, the Xbox One X's dimensions are very different from the Xbox One S. You can't count on reusing an Xbox One S stand you already have.
Read: Xbox One X: 7 Things Buyers Need to Know Today
Microsoft hasn't revealed the Xbox One X Stand's price and the accessory isn't available for pre-order yet either. The Xbox One S Stand costs $19.99, so expect the Xbox One X version to cost around the same. Again, there aren't any console bundles that come with it.
That's everything that we know about the Xbox One X accessories compatibility now. Remember, the Xbox One X won't allow developers to create Xbox One X games that don't work on other Xbox One consoles. At least for now, the company is taking the same stance on Xbox One X accessories.
16 Best Xbox One Accessories in 2018
Xbox Game Pass - $9.99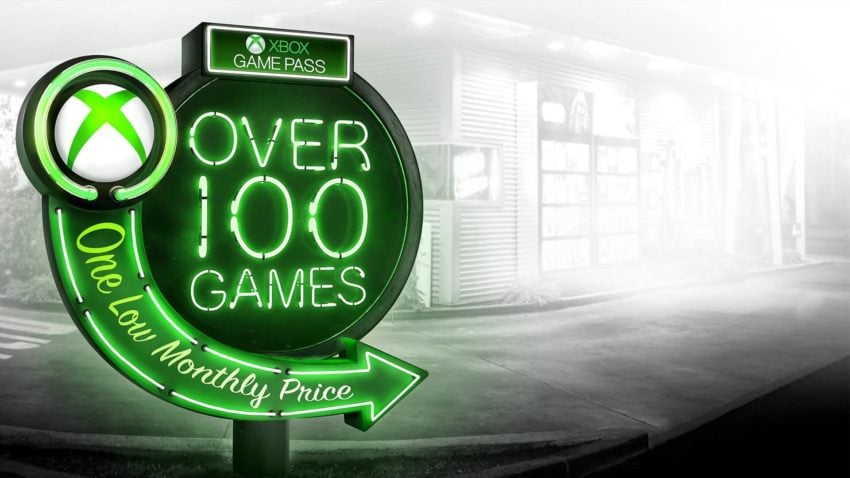 Don't buy an Xbox exclusive game for $59.99. Spend the same amount of money on Xbox Game Pass and get access to that new game and over 100 other titles for six months.
It's the access to new games that make Xbox Game Pass so great. Beginning with the Sea of Thieves release, Microsoft will add every exclusive Xbox game to the Game Pass library on the day it launches. That's on top of the other 100 or so titles you can play, a 10% discount on downloadable content and a 20% discount on Game Pass games that are at least a month old.
Xbox Game Pass costs $9.99 a month or $59.99 a year. A 14-day free trial lets you get a feel for the service without spending any money.


As an Amazon Associate I earn from qualifying purchases.