2018 Super Bowl Live Stream Problems & Fixes
While watching the 2018 Super Bowl live stream on your iPhone, Android, iPad or any other device on the Internet you will likely run into problems. This year there are more ways to watch the Super Bowl online than ever, and more users may tune in to watch the Patriots vs Eagles through a stream rather than on TV.
If you run into 2018 Super Bowl streaming problems through the NBC App, Yahoo Sports or the NFL app you will need to take action fast to get back to watching the game. Most of the time we don't see a total outage, but there is a very good chance that you might run into some Super Bowl live stream problems at one point during the game.
Here's how to fix common Super Bowl 2018 live stream problems on NBC, Yahoo Sports or the NFL app. You might just want to ask a friend at the game to live stream it for you since Verizon has the stadium covered in enough 4G LTE to handle an insane amount of sharing.
How to Fix Bad Super Bowl 2018 Streaming Quality or Broken Streams
When I streamed the NFL Championship games on Fox Sports Go I ran into many issues with pixelation and really bad quality that made the game look like Tecmo Super Bowl instead of an HD stream of the NFL.
There is a very good chance you will see some 2018 Super Bowl streaming quality issues.  If the game starts lagging or picture quality drops below a usable level here's what to do.
Close the app and restart the stream. This is the first thing to try, and it should fix some issues.
Ask people to stop uploading or streaming other items.
Restart the device you are using to stream.
Another option is to restart your router. If you are having trouble streaming you may want to unplug your router for 30 seconds and plug it back in. Ideally you should do this before the game, but if you run into problems this can fix it in about a minute. Don't unplug your router unless it is not working, because that could take longer to come back online.
All of these options will help you fix problems with Super Bowl streaming quality.
How to Fix 2018 Super Bowl Live Audio Problems
Does the audio keep cutting out or isn't synced up, you should pause the stream for a second and see if that fixes the issue. If it doesn't solve the problem, you should try to restart the stream. Either of these should fix audio problems within most apps.
How to Fix Other 2018 Super Bowl Live Stream Problems
There are a ton of ways to stream the 2018 Super Bowl online, which is good news if you have problems with your first choice. The fastest way to solve a streaming problem, or a complete failure is to switch to another option.
With NBC, Yahoo Sports, the NFL App and streaming services like PlayStation Vue, Sling TV, Hulu Live TV, DirecTV Now, YouTube TV and others the fastest way to fix a problem is to switch to another streaming service. NBC, Yahoo and NFL are free, and the streaming services all offer a free trial.
If your preferred streaming service fails, you should have a backup plan in place, especially if you are inviting other people over to watch.
25 Exciting Things You Can Do With the Apple TV
Rent Movies & TV Shows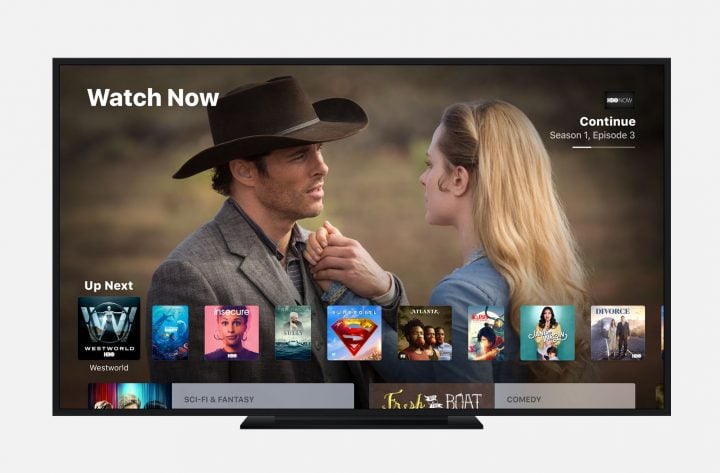 The Apple TV is the center of your home entertainment system. You can stream movies and TV shows from a wide range of services.
This includes watching new releases from iTunes or watching your favorite TV shows on Hulu Plus. You can use Netflix and other streaming services so that you are covered when it comes to watching old, new, odd and super popular.
You'll also find CBS News, The Weather Channel, Vimeo, YouTuibe, Facebook Videos, VEVO, PBS and many other apps that allow you to stream videos and movies to your TV with a purchase or with a subscription.