Amazon Prime Video App for Apple TV Release Likely This Fall
The Amazon Prime Video App for the Apple TV is coming this year according to a new report. This is good news for Amazon Prime members who own the Apple TV 4 and are sick of the current method of streaming Amazon Videos to the Apple TV.
Currently, users who want to watch Amazon Prime Video content on the Apple TV need to use an iPhone or iPad to AirPlay the content to the Apple TV. This is a hassle and not as reliable as simply watching content with an Apple TV app. Airplay issues are a common Apple TV problem.
Apple and Amazon are often at odds with each other over how consumers can use their content and how Apple devices work with Amazon purchases and content as both players want a share of your money. This leaves consumers in a bad spot.
Recode reports that high-level talks between Apple and Amazon finally reached a point where we will see an Amazon Prime Video App for the Apple TV later this year. The app is expected in Q3, which could certainly appear on stage at an Apple event for an iPhone 8 and potentially a new Apple TV.
Read: Exciting Things the Apple TV Can Do
It is unknown exactly what the App will support as Apple often limits what users can do in an app without the publisher sharing a part of any fees with Apple. While there is hope that you will be able to rent and buy movies on an Amazon Videos app for the Apple TV, this feature is not available on the iPhone or iPad. Instead, you must make all purchases on the Amazon website.
Amazon stopped selling the Apple TV, due to disagreements between the two companies, and as Amazon focuses on selling the Amazon Fire TV and Fire TV Stick. There is a chance that this will change with the introduction of an Apple TV app for Amazon Videos.
25 Exciting Things You Can Do With the Apple TV
Rent Movies & TV Shows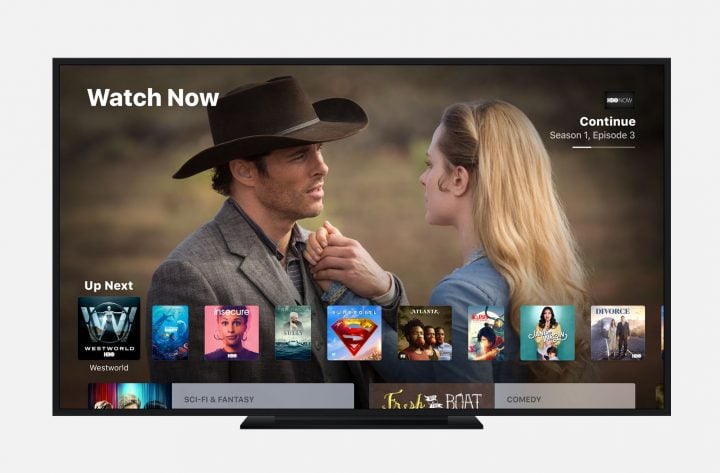 The Apple TV is the center of your home entertainment system. You can stream movies and TV shows from a wide range of services.
This includes watching new releases from iTunes or watching your favorite TV shows on Hulu Plus. You can use Netflix and other streaming services so that you are covered when it comes to watching old, new, odd and super popular.
You'll also find CBS News, The Weather Channel, Vimeo, YouTuibe, Facebook Videos, VEVO, PBS and many other apps that allow you to stream videos and movies to your TV with a purchase or with a subscription.