Best Xbox One Black Friday Deals in 2019
The best Xbox One Black Friday deals offer significant savings on the Xbox One X, Xbox One S and the Xbox One S All Digital. For 2019 we are seeing massive sales on the Xbox One X with a game like Gears of War 5 and deep discounts on the Xbox One S.
Many of these deals will be available online, and you will see some of them arrive as early deals the week of Thanksgiving and Black Friday.
Yes, Microsoft is working on a new Xbox for 2020 called Project Scarlett, but there are still many reasons to buy the Xbox One S and Xbox One X in 2019.
If you buy during the Black Friday deals, you can get the Xbox One or Xbox One X at the lowest prices we expect to see until the summer of 2020.
Most of the deals are on Xbox One X bundles, while others are on the Xbox One S and a few are for the disc-less Xbox One S model.
Best Xbox One X Black Friday Deals
The Best Buy Xbox One X Black Friday deal starts November 15th, other deals may start on Thanksgiving Day online and in stores. The Target deal is the best deal since you get a $40 Gift Card and the same price as the other bundles.
You can expect to see the $349 Xbox One X bundle appear at Amazon and to see it on eBay and at other retailers.
If you see an early Black Friday Xbox One X deal near this price, jump on it so that you don't need to go into the store.
Best Xbox One S Black Friday Deals
The best Xbox One S Black Friday 2019 deals are at Target where you get a $40 gift card with purchase. That assumes you want the new Star Wars game. If you prefer sports games, check out the NBA 2K20 bundle at Best Buy.
The Xbox One S All Digital is cheaper than the Xbox One S because there is no disk drive. You need to get all of your games digitally. That means no used games and no sharing a disc with a friend, but for some users, this is the way to go.
11 Reasons to Buy the Xbox One in 2020 & 3 Reasons To Skip It
Xbox One S and Xbox One X Offer Tons of Value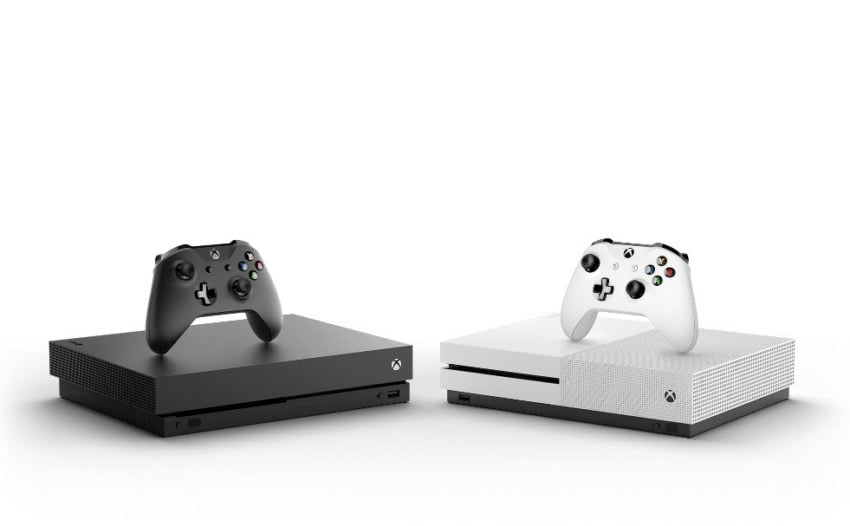 The Xbox One S and Xbox One X are very different from the original Xbox that launched back in 2013. There are new features and when it comes to gaming and entertainment it's hard to beat the value that you get from an Xbox One S.
You can even find Xbox One S deals that cut the price down to $199. We've seen Xbox One X deals cut $100 off the price of the more powerful model as well. You can also buy a bunch of different Xbox One S bundles that include at least one game starting at $249.
Keep in mind that the Xbox Series S starts at $299, so if you can't find a deal on the One S, you should look for the Xbox Series S in stock since it does offer more value at full retail.
Both the Xbox One S and Xbox One X support HDR gaming and play all the Xbox One games. You also get access to tons of Xbox 360 and even some older Xbox games thanks to backward compatibility.
In addition to gaming, you can use the Xbox One to watch Netflix, Hulu, Fox Sports Go, HBO, Showtime, and tons of other entertainment apps that let you upgrade your entertainment hub as well as meet your gaming needs.

As an Amazon Associate I earn from qualifying purchases.