Windows Hello Problems in Windows 10 & How to Fix Them
Windows Hello problems can make signing into your notebook, desktop or tablet frustrating. That's why you need these tips for fixing them.
PIN codes don't always offer the best security and picture passwords aren't very helpful. Windows Hello is an alternative to both those sign-in options. Like the fingerprint reader on your smartphone or tablet, it provides a quick way for you to confirm your identity that someone else can't easily copy. Windows Hello problems don't just irritate: you might turn off the feature if they continue, making your PC less secure.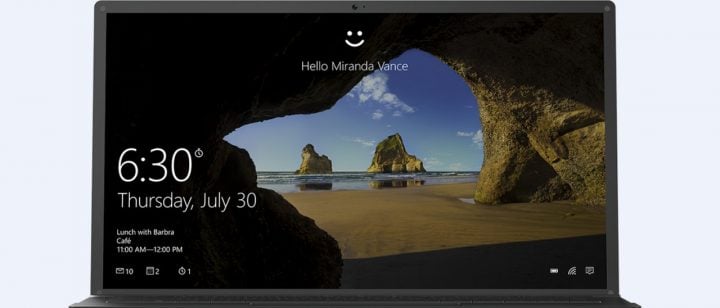 Read: 16 Common Windows 10 Problems & How to Fix Them
Don't go back to using a PIN code and don't get rid of your password entirely when Windows Hello problems occur. Use this breakdown of Windows Hello problems and fixes to get your Windows 10 PC working correctly.
How to Fix Windows Hello Camera Won't Turn Off
A white or red light turns on when your Windows Hello camera is in use and turns off when your PC is done scanning. Sometimes the light and the camera stay on, even if you've already logged into your PC or closed the app that checked your identity. Your PC's performance can suffer as a result.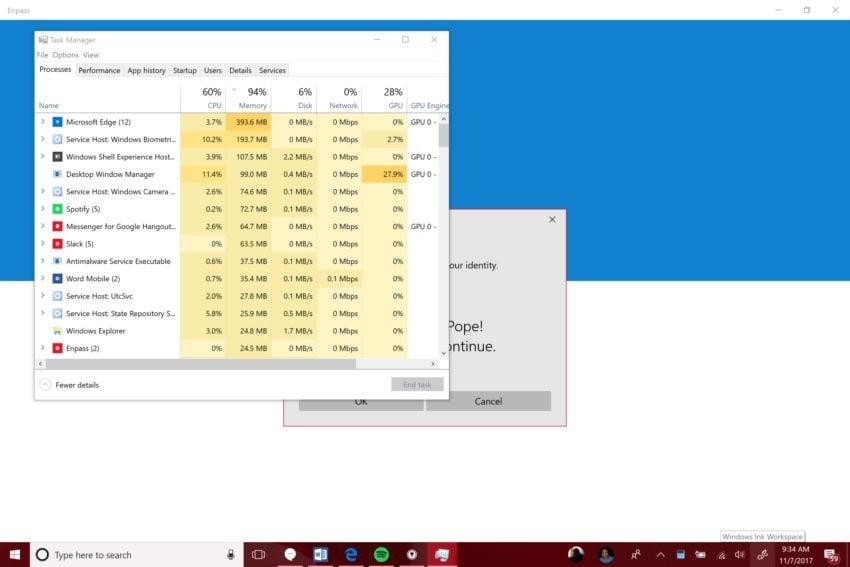 There are two options for fixing a Windows Hello Camera that won't turn off. Press the CTRL + ALT + DEL keys on your keyboard at the same time. Select Task Manager from the menu. Now, look for Windows Biometrics in the list of processes running in the background. Right-click on that name and select End Task.
Read: Windows Hello: How to Log In to Windows 10 with Your Face
You can also fix your Windows Hello Camera not turning off by restarting your PC. Open the Start Menu. Click on the Power button in the bottom-left corner. Select Restart from the menu. The camera should check your identity after the restart but not stay on.
How to Fix Windows Hello Camera Won't Log You In
If your Windows Hello camera won't log you in reliably, try improving your scan. Press the Start key on your keyboard. Click on Accounts, then click on Sign-In Options. Finally, click on Improve Recognition.
When trying to sign in, always look directly at the red or white light above your display. If you've not scanned yourself with your glasses on, click the Improve Recognition button in the Settings app and do another scan.
How to Fix Windows Hello Stuck at Lock Screen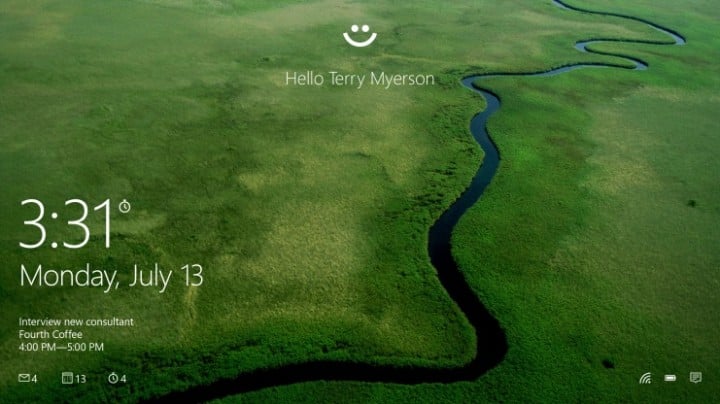 Windows Hello should keep you on the lock screen for however long it takes to verify who you are. If it says "Hello" and confirms your identity, but doesn't lift the lock screen, there could be a problem.
If you have a device with touch, it's waiting for you to swipe the lock screen away. Place your finger on the bottom edge of your display and swipe up. Mouse and keyboard users should just tap the space bar to lift the lock screen.
Check for new updates and drivers inside the Settings app under Updates & Security if this happens a lot. You may need to reinstall Windows 10 to get rid of this problem. Remember to save everything on your PC if you decide to do a reset.
Read: How to Reset Windows 10
How to Fix Windows Hello Fingerprint Reader Won't Log You In
Your Windows Hello fingerprint reader will only fail to let you in if it doesn't recognize your finger. This can happen for two reasons. Either the finger you're using hasn't been added to Windows Hello, or the scan for the finger you've already added isn't detailed enough.
Press the Start key on your keyboard to open the Start Menu. Click on the Settings cog in the bottom-left corner. Tap or click on Accounts. Click on Sign-In Options. Now use the buttons under Windows Hello to add a new fingerprint or improve your existing fingerprint.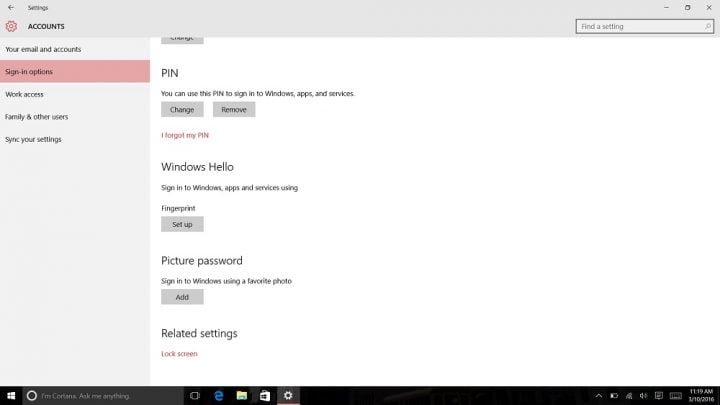 Read: Windows Hello: How to Log In to Windows 10 with Your Finger
For Windows Hello to really be effective, add every finger from your right hand. This way, you don't need to think about which finger to use at every log-in. Also, remember to change angles as you scan your finger. For example, if you grip your PC from the right edge often, have the sensor capture your finger from that angle.
How to Fix Windows Hello Won't Work in Windows Store
As long as you've set up Windows Hello, the Microsoft Store can use your fingerprint or face scan to authorize apps and games purchases.
To make sure Microsoft Store purchase authorizations are turned on, open the Microsoft Store app from the Start Menu. Now click on the three dots in the top-right corner of the app. Scroll down until you see Purchase Sign In. Make sure that switch is turned off.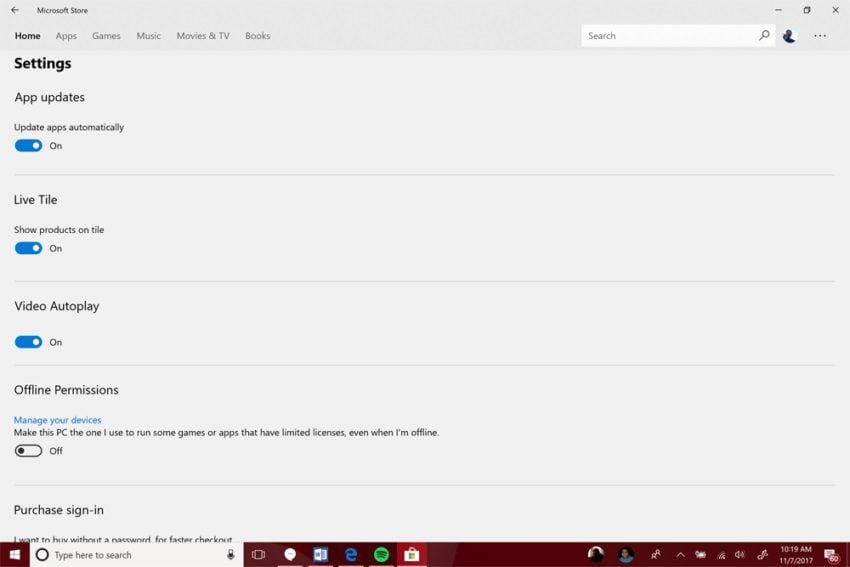 Read: 48 Best Windows 10 Apps in 2017
The next time you try to purchase something from the Windows Store, a pop-up window will confirm your identity with Windows Hello or ask you to enter your PIN. If this doesn't happen, consider resetting Windows 10 so that the Windows Store behaves the way it should.
Windows Hello Options Blurred Out in Settings App
Windows 10 blurs out Windows Hello options when it doesn't detect a fingerprint reader or camera sensor that works with it. Again, Windows Hello requires new hardware, so even if you took advantage of the Free Windows 10 Upgrade Offer, you need a compatible sensor.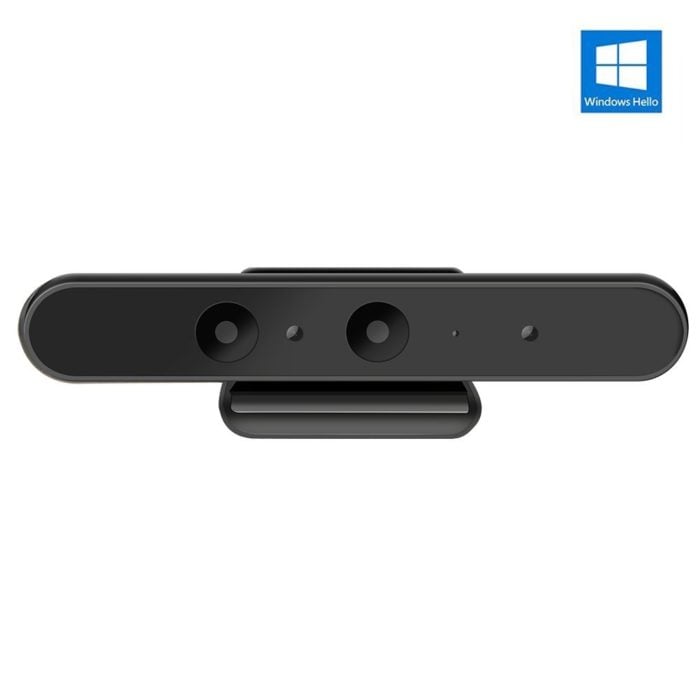 The [easyazon_link identifier="B06Y2WLNFN" locale="US" tag="gbm-ea-20″]LilBit Face Recognition IR Camera[/easyazon_link] costs $69.99 at Amazon and works with Windows Hello. Buy this camera if you have a desktop or laptop that never leaves home.
Buy a [easyazon_link identifier="B06XG4MHFJ" locale="US" tag="gbm-ea-20″]Mini USB Fingerprint Reader for Windows[/easyazon_link] if you have a notebook or tablet. It takes up one USB port, but its low profile design keeps you from removing it every time you need to use your laptop away from home. It costs $34.99.
If you're at the point where buying a new PC is a good idea, remember to look for a Windows Hello camera or fingerprint reader when considering which devices to buy. Most mid-range laptops and all-in-ones have Windows Hello sensors as optional add-ons online. All high-end PCs, like the Lenovo Yoga 920, Dell XPS 13, Surface Pro and Surface Laptop, come with the sensors built-in.
10 Best Surface Pro Alternatives in 2020
ThinkPad X1 Tablet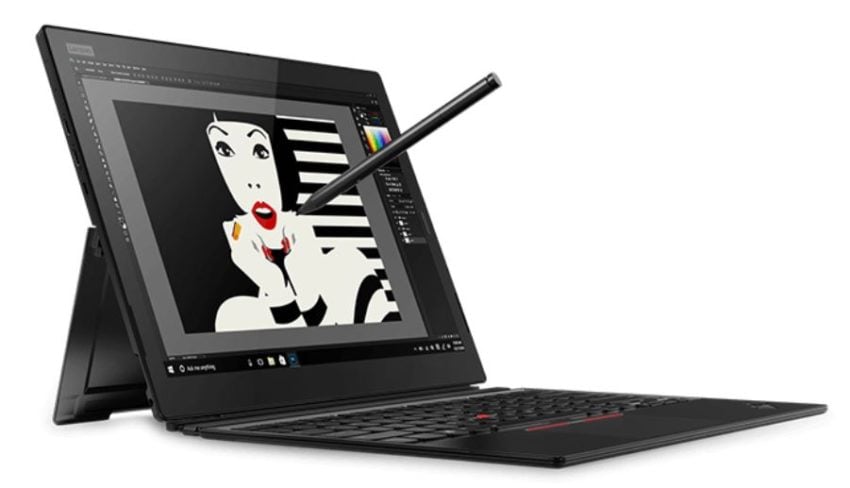 The ThinkPad X1 Tablet offers a lot of great features: a durable shell, an amazing display and Amazon's Alexa personal assistant.

The ThinkPad X1 Tablet has a 13-inch display. And, despite its good looks, the device has passed 12 military torture tests to ensure it can survive dust storms, cold temperatures, drops and spills. Finally, If you don't find Microsoft's Cortana personal assistant useful, the ThinkPad X1 Tablet has the same Alexa personal assistant your Echo smart speakers do. A Surface Pro won't survive a drop or spilled liquid and Cortana isn't as useful as Alexa is.


Read: ThinkPad X1 Carbon, X1 Yoga and X1 Tablet Have Stunning Display and Alexa


The third-generation ThinkPad X1 Tablet has powerful processors, plenty of RAM and other options. Models come with up to an 8th generation Intel Core i7 processor and 16GB of RAM. You won't get stuck waiting for web pages to load or your photo editor to process your touch-ups. If you don't like passwords, use the IR camera on the front of the ThinkPad X1 Tablet to sign into Windows. This 2-in-1 also has a fingerprint reader.

The ThinkPad X1 Tablet's screen detects 4,096 different levels of pressure from its digital pen. Besides that, it's a really detailed display. Windows, your videos and everything else you do on it looks crisp and detailed. Again, it's three times as sharp as an HD display.

Like other Surface Pro 4 alternatives, this Windows 2-in-1 connects to its included keyboard cover using a special slot on its bottom edge. It has Thunderbolt 3 ports for fast data transfers, a MicroSD card reader and a headset jack. With LTE connectivity, you can add the ThinkPad X1 Tablet to your smartphone data plan. You can't do that with a Surface Pro 4.


As an Amazon Associate I earn from qualifying purchases.