5 Things to Know About the iOS 12 Update
The first iOS 12 update is now available on iPhone, iPad, and iPod touch devices and Apple's iOS 12.0 release brings a long list of new features, fixes, and bugs.
iOS 12 is finally out of beta and anyone with an iOS 11-powered phone or tablet can now install the new operating system on their device.
The iOS 12 update is obviously much bigger than Apple's previous update (iOS 11.4.1) as it brings more than just a short list of bug fixes.
iOS 12 is the culmination of months of beta testing and work behind the scenes and Apple's new software delivers an important set of changes including performance enhancements for older devices.
Apple claims the iPhone 5s will open apps 40% faster, swipe to the camera from the lock screen 70% faster, show the keyboard faster, and deliver better overall performance.
Owners of newer models will also see improvements including seeing sharing options two times faster and apps launching faster than they did on iOS 11.
It's an exciting upgrade, but it's not without problems. iPhone, iPad, and iPod touch users are already reporting download issues, errors, bugs, and performance issues.
With that in mind we want to take you through the most important things to know right now about iOS 12. This roundup includes a quick look at iOS 12's known changes, iOS 12 problems, iOS 12's performance, and what's next for iOS 12 users.
iOS 12 Reviews
The iOS 12 update is a huge download, 1GB+ for devices running iOS 11.4.1. Your download will likely be a bit bigger if you're coming from an older version of iOS.
If your device is connected to a high-speed Wi-Fi network you should be able to pull the update in less than 10 minutes. We ran into long download times, but we also tried to pull the update the second it was released. If you wait a few hours you probably won't run into the same issues.
Once the download is complete, the installation should take no longer than 10 minutes to finish up. It took around seven minutes on the iPhone X, seven on the iPhone 6, and eight on the iPhone 4s. It took about 11 minutes to finish on an iPhone 7 coming from the iOS 12 beta.
For more on the download and installation, take a look at our guide to the download and installation.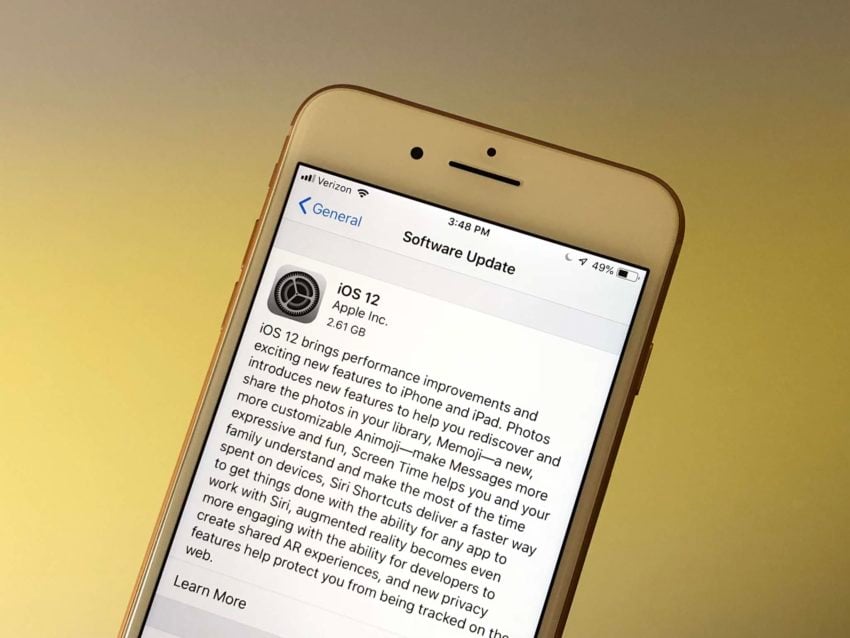 We've been using the iOS 12 update on a handful of devices for a little over a week now and here are our impressions of the update.
Connectivity
iOS 12 battery life is normal on all of our devices.
Wi-Fi is stable and fast.
Bluetooth is working properly.
GPS and cellular data are both functioning normally.
Apps
Core apps including Twitter, Slack, Asana, Gmail, Chrome, and Spotify are working fine at the moment.
First party apps like Safari, Podcasts, and Calendar are stable.
Dark Sky, Netflix, and Google Hangouts have all crashed.
Speed
iOS 12 is fast, particularly on older devices like the iPhone X.
The iPhone 5s feels much faster than it did on iOS 11.
While many of you are should install the iOS 12 update right now, many others should hold out and wait for more long-term feedback to emerge. Major bugs and performance issues often emerge days, sometimes even weeks, after a major iOS update's release.
If you need early iOS 12 feedback, take a look at our reasons to, and not to, install the iOS 12 update on your iPhone, iPad, or iPod touch.
We've published our quick iOS 12 reviews for the iPhone X, iPhone 7, iPhone 6s, iPhone 6, iPhone 5s, and iPhone SE and they'll provide you with a little more feedback about the update.
iOS 12 Update: What's New
iOS 12 is a new operating system which means it comes with a long list of changes. While many of you will be familiar with these changes from the iOS 12 beta, others are finding out about them for the first time today.
Here is Apple's full iOS 12 change log. Highlights include the performance enhancements, Screen Time, the new Memojis and Animojis for the iPhone X, and Siri Shortcuts.
Performance
iOS has been enhanced for a faster and more responsive experience across the system
All supported devices see improved performance, going back to iPhone 5s and iPad Air
Camera launches up to 70 percent faster, the keyboard appears up to 50 percent faster and typing is more responsive
Apps launch up to twice as fast when your device is under heavy workload
Photos
New For You tab helps you discover great photos in your library with Featured Photos, Effect Suggestions, and more
Sharing Suggestions proactively recommend sharing photos taken at events with the people who are in them
Search enhancements make it easier to find your photos with intelligent suggestions and multiple keyword support
Search for photos based on the place, business name, or event where you were when you took them
Improved camera import with faster performance and a new large preview mode
RAW support for editing images
Camera
Portrait mode improvements preserve fine detail between subject and background when using Stage Light and Stage Light Mono effects
QR codes are highlighted in the camera frame, making them easier to scan
Messages
Memoji, a new, more customizable Animoji, make Messages more expressive with personalized characters that are diverse and fun
Animoji now also include T. rex, ghost, koala, and tiger
Make Memoji and Animoji wink and stick out their tongue
New camera effects bring Animoji, filters, text effects, iMessage sticker packs, and shapes to the photos and videos you capture in Messages
Animoji recordings can now capture up to 30 seconds
Screen Time
Screen Time provides detailed information and tools to help you and your family find the right balance of time spent with apps and websites
See the time spent in apps, usage across categories of apps, how many notifications are received, and how often devices are picked up
App limits help you set the amount of time you or your child can spend in apps and on websites
Screen Time for kids lets parents manage how their child uses iPhone and iPad right from their own iOS devices
Do Not Disturb
Turn off Do Not Disturb after a set time, location or calendar event
Do Not Disturb during Bedtime hides all notifications from your lock screen while you sleep
Notifications
Notifications from the same app are automatically grouped together to help you manage your notifications
Instant Tuning gives you control over your notification settings right from the lock screen
New Deliver Quietly option silently sends notifications directly to Notification Center without interrupting you
Siri
Siri Shortcuts deliver a faster way to get things done with the ability for any app to work with Siri
Add shortcuts using the "Add to Siri" button in supported apps, or in Settings > Siri and Search
Siri suggests shortcuts on the Lock screen and in Search
Get motorsports results, schedules, stats and standings for Formula 1, Nascar, Indy 500 and MotoGP
Search for photos by time, location, people, topic or recent trips to find relevant photos and Memories in Photos
Translate phrases in more languages, with support for over 40 language pairs
Check facts about celebrities, such as when they were born, and ask questions about food, including calories and nutrient content
Turn flashlight on or off
More natural and expressive voice now available in Irish English, South African English, Danish, Norwegian, Cantonese and Mandarin (Taiwan)
Augmented Reality
Shared experiences in ARKit 2 let developers create innovative AR apps you can experience together with friends
Persistence enables developers to save and reload experiences right from where you left off
Object detection and image tracking gives developers new tools to recognize real world objects and track images while they move through space
AR Quick Look extends AR throughout iOS, letting you view AR objects with built-in apps like News, Safari, and Files and share them with friends with iMessage and Mail
Measure
New augmented reality app to measure objects and spaces
Draw lines across surfaces or in free space to measure, and tap on a line's label to see more information
Automatically measure rectangular objects
Capture, share and markup screenshots of your measurements
Privacy and Security
Enhanced Intelligent Tracking Prevention in Safari prevents embedded content and social media buttons from tracking cross-site browsing without your permission
Suppresses ad retargeting by reducing advertisers' ability to identify iOS devices uniquely
Strong and unique passwords are suggested automatically when creating an account or changing a password in most apps and in Safari
Reused passwords are flagged in Settings > Passwords & Accounts
Security code AutoFill presents one-time security codes sent over SMS as suggestions in the QuickType bar
Sharing passwords with contacts is easier than ever using AirDrop from Passwords & Accounts in Settings
Siri supports quickly navigating to a password on an authenticated device
Apple Books
All-new design that makes discovering and enjoying books and audiobooks easy and fun
Reading Now makes it simple to get back to the book you're currently reading or find great recommendations for what to read next
Add books to the new Want to Read collection to keep track of what you'd like to read next
The Book Store makes it easy to find your next favorite read with new and popular selections from our Apple Books editors and recommendations chosen just for you
The new Audiobooks store helps you find immersive stories and informative nonfiction books narrated by your favorite authors, actors, and celebrities
Apple Music
Search now supports lyrics so you can use a few of the words to find a song
Artist pages have an easier to browse design with a personalized station of any artist's music
The new Friends Mix is a playlist of songs you'll love from everything your friends are listening to
New charts to show you the daily top 100 songs in countries around the world
Apple News
Apple News is redesigned to make it easier to discover new channels and topics
The new sidebar on iPad and Channels tab on iPhone make it easy to jump straight to your favorite publications and discover new ones
Stocks
All-new design lets you easily view stock quotes, interactive charts, and top news on iPhone and iPad
Top Stories section includes articles selected by Apple News editors to highlight the latest news driving the market
Read Apple News stories right in the app, formatted to look great on iPhone and iPad
Watchlist includes color-coded sparklines that let you see daily performance at a glance
See an interactive chart for every ticker symbol, plus key details including after-hours price, trading volume, and more
Voice Memos
All-new design with improved ease of use
iCloud keeps your recordings and edits in sync across all of your devices
Available on iPad with support for both portrait and landscape orientation
TV
Get notified when movies and TV shows are available to watch in Up Next
Share your favorite movies, TV shows, and sporting events with universal links
Apple Podcasts
Now supports chapters for shows that include them
Skip 30 seconds or to the next chapter with forward and back buttons in your car or on your headphones
Easily manage new episode notifications from the Listen Now screen
Accessibility
Live Listen now works with AirPods to help you hear more clearly
RTT phone calling now works with AT&T
Speak Selection now supports using the Siri voice to speak text that you have selected
Other features and improvements
Camera effects in FaceTime transform your look in real-time
CarPlay adds support for third-party navigation apps
On supported campuses, use contactless student ID cards in Wallet to access buildings and pay with Apple Pay
Website icons can appear in tabs on iPad by enabling them in Settings > Safari
Weather includes air quality index in supported regions
Quickly swipe up from the bottom of the screen to go home on iPad
Swipe down from the top right to access Control Center on iPad
Mark Up includes a palette of additional colors and options to change line width and opacity for each tool
Battery usage chart in Settings now shows your usage for the last 24 hours or 10 days, and you can tap a bar to see app use for that period of time
On devices without 3D Touch, touch and hold the keyboard Space bar to turn your keyboard into a trackpad
Maps adds support for indoor maps for airports and malls with indoor positioning in China
New definition dictionary in Hebrew, and bilingual dictionaries in Arabic and English, and Hindi and English
New English thesaurus
Automatic software updates allow iOS updates to be installed automatically overnight
Note that a few highly touted features are missing.
Apple pulled its new Group FaceTime calls feature from the iOS 12 beta a few weeks ago, but says the feature will be released inside another iOS 12 update down the road, likely iOS 12.1.
Also missing are the new emoji characters Apple promised with iOS 12. We expect the new emojis to emerge inside a milestone upgrade, likely iOS 12.1 or iOS 12.2.
iOS 12 Problems
iOS 12 went through a lengthy beta, but the new software is causing problems for many iPhone, iPad, and iPod touch owners.
The first batch of problems includes long download times, issues pulling the update from Apple's servers, and various installation issues including updates getting stuck.
These are common right after an update is released and we expect many of them to subside once the rush to install iOS 12 is over.
We're also hearing about problems with weird battery drain, issues with Touch ID and Face ID, UI lag, freezes, lockups, audio issues, various app problems (Netflix, Alien Blue, PUBG Mobile, many others), problems with 3D Touch, and issues with Wi-Fi and Bluetooth.
If you're noticing problems on your iPhone, iPad, or iPod touch you'll want to take a look at our list of fixes for common iOS 12 problems.
We've also released tips to improve iOS 12 performance across all iPads and iPhones and some general tips to improve iOS 12 battery life on any iOS 12-powered phone or tablet.
If you can't stand iOS 12's performance on your device you can drop back down to iOS 11 for a limited time.
Apple's currently signing off on iOS 11.4.1 which means you can downgrade your device to the previous version if you aren't happy with your move to iOS 12.
This is the only downgrade option available. You can't drop down to iOS 11.4 or any older version of iOS.
iOS 12 Jailbreak
Unsurprisingly, we haven't seen a public iOS 12 jailbreak tool go live and it could be weeks before we see one released to the general public.
As of right now, the only way you can jailbreak a device running iOS is if it's running an older version of iOS 11. Unfortunately, there's no way to downgrade to an older version of iOS 11.
Developers have managed to jailbreak iOS 12, but there's no telling when, or even if, they'll release a tool to the public.
For now, jailbreak users need to skip iOS 12 and remain on earlier versions of iOS 11.
What's Next
iOS 12.0 is just the first of what should be a long list of iOS 12 updates for iPhone, iPad, and iPod touch models.
Apple hasn't confirmed iOS 12.0.1 yet, but we expect the company to roll out the first bug fix update in September to alleviate some of the initial problems plaguing iOS 12 users.
iOS 12.0.1 is in the shadows, but the company's confirmed an iOS 12.1 milestone update for release later this year.
iOS 12.1 is currently in beta for all iOS 12-powered devices and we expect it to deliver a nice mix of new features, bug fixes, and security patches.
For more on iOS 12.1, please check out our guide. It will lead you through everything you need to know about Apple's next upgrade.
4 Reasons Not to Install iOS 12.5.6 & 10 Reasons You Should
Install iOS 12.5.6 for Better Security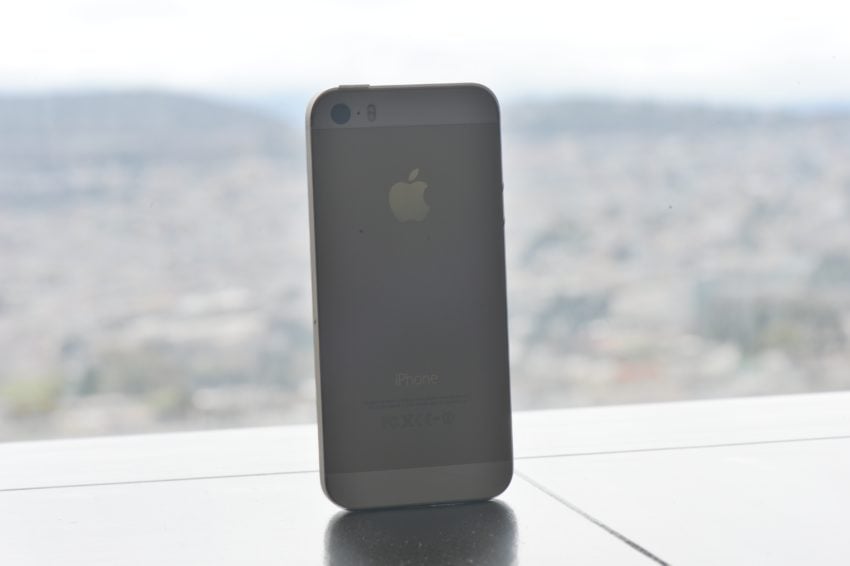 If you're on the fence, here's one of the best reasons to install iOS 12.5.6 right away.
iOS 12.5.6 has a vital security patch on board and it will protect your device(s) from harm. If you want the details, head over to Apple's website.
If you missed the iOS 12.5.5 update, it brought three security patches to your iPhone, iPad, or iPod touch. You can learn more about the trio on Apple's security site.
If you missed iOS 12.5.4, you'll get that update's important security upgrades with your iOS 12.5.6 update. If you're interested in the particulars, head on over to Apple's website for more.
If you skipped iOS 12.5.3, you'll get its security patches with your upgrade. Both of its patches were related to WebKit. If you want to learn more about them, head on over to Apple's security site.
If you skipped iOS 12.5.2, you'll also get its security patch with your upgrade. You can read more about it over on Apple's website.
If you also skipped iOS 12.5, you'll also get its patch with your upgrade. Apple's outlined the update's patch in detail on its security site.
If you missed iOS 12.4.9, you'll also get its four security patches with your upgrade. You can read more about those right here.
If you skipped iOS 12.4.7, you also get the update's three security patches (two for the Mail app and one for Wi-Fi) with your upgrade to iOS 12.5.6.
If you're running software that's older than Apple's iOS 12.4.4 update, you'll want to download iOS 12.5.6 in the near future because it brings iOS 12.4.4's security patch to your device. You can read about it right here.
If you're running software older than iOS 12.4.2, you'll get an its patch with your upgrade. You can read about the security contents of iOS 12.4.2 right here.
If you're on software that's older than iOS 12.4.1, you'll get iOS 12.4.1's security patch with your iOS 12.5.6 update. You can read about that patch right here.
If you're on software that's older than iOS 12.4, you get iOS 12.4's patches with your iOS 12.5.6 update.
iOS 12.4 brought 19 security patches to the iPhone, iPad, and iPod touch. If you're interested in the specifics, you can read about them on Apple's security site.
If you're running software older than iOS 12.3, your iOS 12.5.6 update carries iOS 12.3's security patches on board. The iOS 12.3 update brought 23 patches and you can read about all of them right here on Apple's site.
If you're on software that's older than iOS 12.2, you'll get iOS 12.2's security patches with your version of iOS 12.5.6.
iOS 12.2 brought a whopping 41 security patches to iPhone, iPad, and iPod touch. You can read more about the iOS 12.2's patches over on the company's website.
It's important to note that Apple's iOS 12.2 update patched up an exploit that allowed websites to use motion sensors to "fingerprint" devices.
The exploit, discovered by researchers in Europe, uses JavaScript to snag data from a device's accelerometer, gyroscope, and magnetometer when the user visits an infected website. If the attack is successful, a device can be tracked around the internet.
Fortunately, Apple's patched up the issue. If you skipped it, you'll probably want to move to iOS 12.5.6 soon.
If you're on software older than iOS 12.1.4, you get four important security patches including fixes for a widespread FaceTime eavesdropping bug that lets you call someone via FaceTime and hear the audio coming from their phone before they pick up the phone.
If you're on software older than iOS 12.1.3, you get some additional patches with your version of iOS 12.5.6. Again, they're baked into your upgrade.
Apple lists a grand total of 23 patches on board iOS 12.1.3 and you can read about all of them over on Apple's website.
If you're on software older than iOS 12.1.1, you should install the iOS 12.5.6 update on your iPhone, iPad, or iPod touch today.
The iOS 12.1.1 update brought 17 patches for potential security exploits. They'll will help protect your phone. You can read about them here.
If you're running software older than iOS 12.1, you'll get 24 patches from that update with your version of iOS 12.5.5.
If you're on software that's older than iOS 12.0.1, your iOS 12.5.6 update brings two additional patches. Both patches are for potential lock screen exploits.
Long story long, if you store sensitive data on your iPhone, iPad, or iPod touch, you have some really good reasons to upgrade to iOS 12.5.6 today.