Xbox One vs PS4: The Best Console to Buy Right Now
Don't think for one second that the Xbox One and PS4 are equals. They have similar designs and accessories but offer different ways to game and stay entertained. You use those features and games to decide which you should buy.
PS4's strengths lie in new games and cool game experiences. It embraced virtual reality gaming in a big way with last year's PlayStation VR release. It has a number of exciting game releases set for 2017. The Xbox One S has a 4K Blu-Ray player and 4K video streaming for $100 less than the competition. There are new exclusive games on the way from Microsoft too.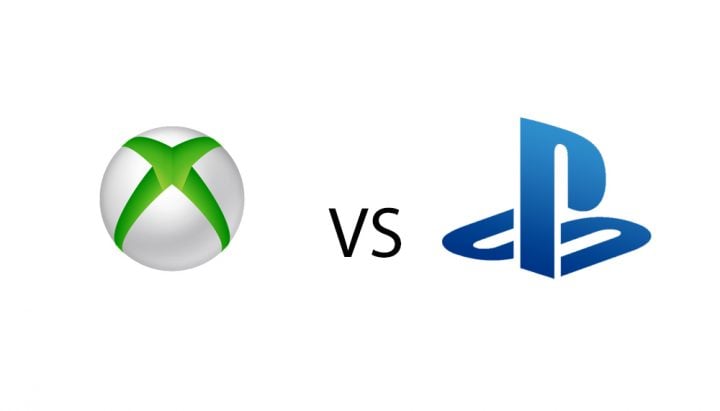 Buying a video game console involves commitment. 2017 is going to be a big year for both Xbox One and PS4. Use this guide to help you decide which console is best for what you want.
Xbox One vs PS4: Hardware
Xbox One vs PS4: Features
Xbox One vs PS4: Games
Xbox One vs PS4: Price
Xbox One vs PS4: Which Should You Buy?
Xbox One vs PS4: Hardware
The device that you place underneath your television set is changing fast. You can still find the original Xbox One and PS4 in stores. However, Microsoft and Sony are pushing updated devices that improve graphics and offer some extras.
Xbox One S & Xbox Scorpio
The $299 Xbox One S is the smaller, sleeker Xbox One that Microsoft debuted in 2016. It offers wider colors through a feature called HDR and supports 4K video playback. Games are upscaled to fill a 4K television. NBA 2K17 and a few others offer enhanced colors today. Xbox One S is the only console to offer a 4K Blu-ray player built-in. 4K Amazon and Netflix streaming look amazing on this console.
Read: Xbox Scorpio vs Xbox One S: 3 Reasons to Upgrade
By holiday 2017, Xbox Scorpio will deliver a new gaming experience. Xbox Scorpio will have more processing power than any game console ever made, according to EuroGamer. The more power a console has, the better games on it will look. We don't yet have a price for Xbox Scorpio. We do know that it'll work with Xbox One games.
PS4 Slim & PS4 Pro
The PS4 Slim and PS4 Pro are Sony's new console pair. PS4 Slim has a $299 price tag. Sony didn't change anything inside the console when it made it smaller. PS4 Slim does support wider color profiles for more realistic games. It doesn't support 4K games.
Read: Xbox One S vs PlayStation 4 Pro: Hardware Compared  
To get the best in 4K gaming and entertainment, PlayStation lovers need the PS4 Pro. PS4 Pro has extra hardware inside that allows it to push enhanced graphics for games to power 4K televisions without upscaling. To get all the visual benefits, game developers update their titles for the console specifically. That being said, games for PS4 Slim and the original PS4 work for PS4 Pro. PS4 Pro costs $399.
Xbox One vs PS4: Features
Anytime you're buying something you should focus on its feature set. Features help you see where your priorities are so that you can buy the hardware that does exactly what you want.
What Makes Xbox One Special?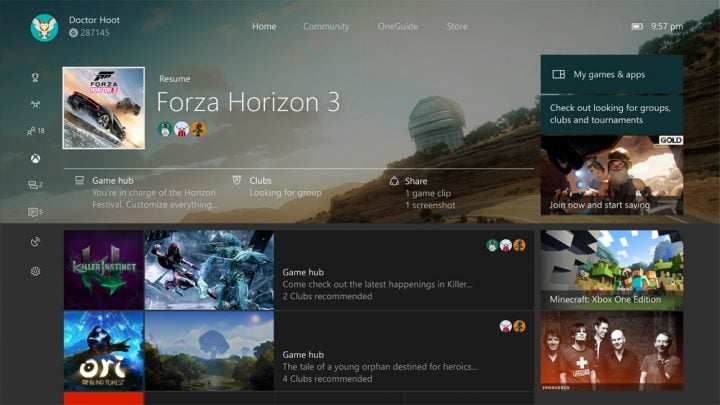 Xbox One Backwards Compatibility Program lets users continue enjoying games that made their debut on the Xbox 360.
Xbox Play Anywhere grants you a PC copy of a game when you purchase it digitally through the Xbox One. Game saves travel between the PC and Xbox copy so that you can continue playing anywhere. Not all Xbox games are Xbox Play Anywhere games.
EA Access & Xbox Game Pass are monthly video game rental services. These services give you something to play when there's nothing new on the way.
Xbox One can be paired with a cable box. This allows you to quickly switch between watching television in Xbox OneGuide and enjoying a video game.
Beam streaming allows anyone to share live video footage from their favorite games.
What Makes PS4 Special?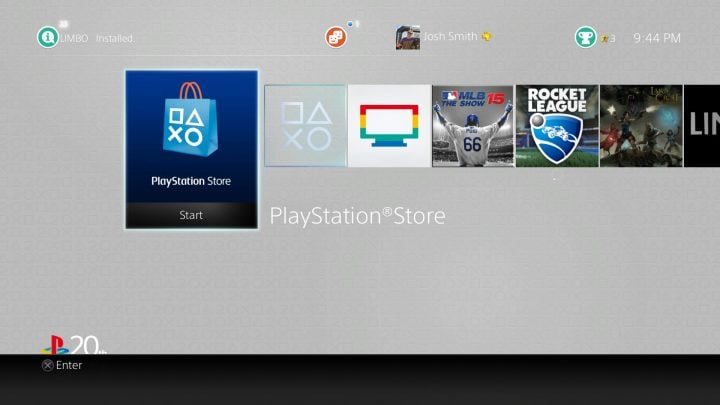 PS4's Remote Play allows you to stream games from your PS4 to a PC. This feature works away from home too.
PlayStation VR is a headset accessory that adds virtual reality games to the PS4's line-up. Some games are made specifically for PSVR. Others offer exclusive VR experiences.
PlayStation Now is a monthly video game subscription service that has a huge library of titles to stream to your console. Its library is stuffed full of PlayStation exclusives and big-name hits from large developers. It costs $20 a month.
PS4 has its own internet cable television service called PlayStation Vue. It boasts an impressive channel line-up and effortless DVR service. PlayStation Vue's cheapest offering is $29.99 a month.
SharePlay for PS4 lets anyone play your games from their PS4 over the internet. This is great for games that don't feature online play or are difficult for you to finish without help. They can also sit back and watch as you play.
YouTube Gaming streaming is available to all on PS4.
PS4 is the only gaming console that has Spotify music streaming.
Sony makes some PS2 games available for purchase again through its PlayStation Store.
Xbox One vs PS4: Games
Xbox One and PS4 users see launches from third-party developers every year. What's important is their exclusive line-up of games. If you're buying a console just to experience a specific title, you have to go with the one that offers that title. It's also important to look out for promotions that lock content to one console.
2017 Xbox Games
Sea of Thieves is an online co-operative pirate game set to launch in 2017. Crackdown 3 will offer seamless cooperative play and destructible buildings when it launches sometime in 2017. Otherwise, Microsoft has been very quiet about exclusive Xbox games coming this year.
2017 PS4 Games
Uncharted: The Lost Legacy and Grand Turismo Sport are two PS4 exclusives coming 2017. Uncharted offers another deep dive into the adventure franchise that's become huge. Grand Turismo Sport is racing game. There's also, Knack 2, the second installment in a platforming game that debuted with the PS4. According to Marvel, the Spider-Man game that Sony revealed in 2016 will arrive sometime in 2017.
Two content deals mean that lovers of Call of Duty and Destiny are better served by getting a PS4. Destiny 2 will have exclusive content on Sony's platforms, Activision has confirmed. Call of Duty: World War 2 maps and game add-ons come to PS4 one month before they arrive on Xbox One.

Xbox One vs PS4: Price
Price has to figure greatly into your buying decision. This is the only area where you can expect roughly the same experience for both Xbox One and PS4. Subscriptions are only necessary when you play online.
How much is the New PS4?
How much the new PS4 costs depends on which console you're talking about. The PS4 Slim costs only $299.99 for a model with 1TB of storage. That's without any promotions or special savings. Right now, it includes a copy of Uncharted 4. The PS4 Pro costs $399.99 and doesn't include any games.
Promotions on Amazon have the 500GB PS4 Slim selling for as little as $257.99. It is unclear when Sony will run out of these to sell at huge discounts.
Read: Best PS4 Deals
Gaming online requires a PlayStation Plus subscription, which costs $9.99 a month. This subscription doesn't get you access to PlayStation Now or PlayStation Vue. It does get you some select game downloads every month at no additional charge.
Read: PlayStation Plus: 6 Things Buyers Need to Know
How much is the New Xbox One?
The Xbox One S, the model with 4K video streaming, normally sells for $299.99 with 500GB of storage. Bundles come with Halo Wars 2 or Minecraft. A 1TB Model usually sells for $349.99.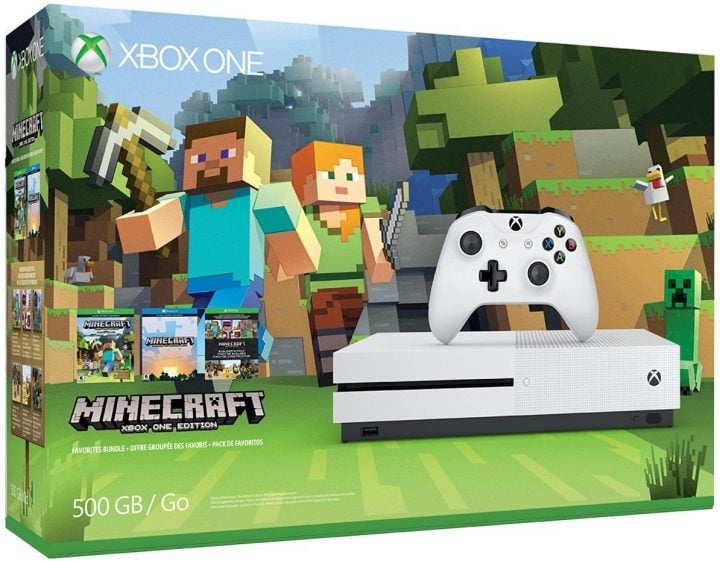 Promotions at Amazon bring the cost of the 500GB console to as little as $274. A 1TB model there is selling for $299.
Xbox One consoles need a subscription to Xbox Live for online multiplayer gaming. This subscription costs $9.99 a month or $59.99 a year. Again, there are some game downloads included with this service. Xbox Game Pass and EA Access are not included.
Read: Best Xbox Live Gold Deals
Xbox One vs PS4: Which Should You Buy?
Right now, the momentum and excitement are on the PS4's side. PS4 certainly has an impressive stack of exclusive games on the way. There's also the early or exclusive access to content for Call of Duty and Destiny fans to consider. PlayStation Vue can legitimately act as a replacement for cable. PlayStation VR is the only way to get virtual reality on a gaming console.
The Xbox One is the better console for 4K entertainment lovers and those with an existing library of Xbox 360 games. It offers 4K video streaming and 4K Blu-Ray for $299. That's $100 lower than PS4 Pro. Xbox Backwards Compatibility doesn't cover every game for the Xbox 360, but it does cover lots of hit titles, and you don't have to pay extra for them.
8 Best Free Xbox Games: January 2018
Warframe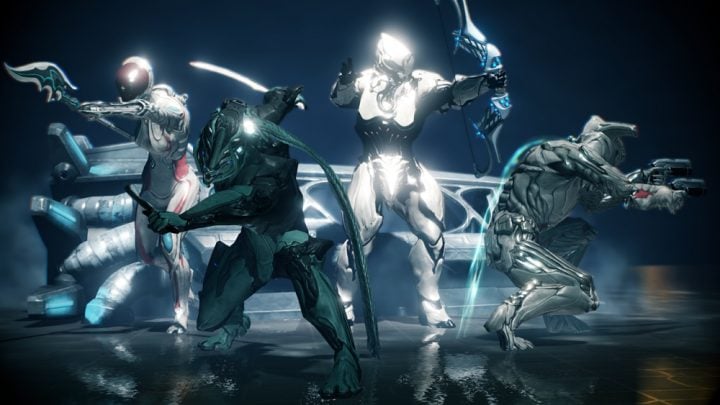 Many free-to-play games revolve around strategy or civilization building. Warframe is one of the free Xbox games that you can download now that doesn't. It's a third-person shooter.
The Tenno have just awoken after centuries of sleeping in stasis. Warframe takes its name from the suits that the Tenno use to do battle with the game's other races. There's the Greiner, who are clones of humans. The Corpus belong to a technology company with lots of robotic innovation at their disposal. Sentients consist of an alien race that's back to do battle.
Warframe features both player-vs-player combat and a single player experience.


As an Amazon Associate I earn from qualifying purchases.