Xbox One X Deal: Get a New Xbox One X for $200
You can buy a new Xbox One X for $200 at GameStop with a massive new trade in deal.
When you trade in a PS4 Pro you get $300 towards the Xbox One X. If you are upgrading from the PS4, Xbox One S or Nintendo Switch, you get $250 towards the One X, and GameStop will even give you $200 for the original Xbox One.
This is the best deal you will find on the Xbox One X until Black Friday, and it's the best way to upgrade from an older Xbox to the new Xbox One X with 4K gaming, HDR and more power.
To get the full credit towards the Xbox One X your console must be in full working order. If the console isn't working you can still trade it in, but you won't get full value. You cannot exchange your console for cash.
The trade-in deal lasts through August 28th, and on Twitter reports indicate that stock of the Xbox One X at GameStop is moving fast.
This deal is good on both the standard and the PUBG Xbox One X bundle, both of which retail for $499.
Microsoft started selling the Xbox One X in November 2017, and this is a great deal for users looking to switch to Xbox or looking to upgrade from an older model.
The PS4 Pro retails for $399, and you can potentially sell your PS4 Pro for more than $300, but it's not as easy as walking into GameStop and swapping for the Xbox One X.
For owners of the original Xbox One or the Xbox One S, this is a stellar upgrade deal, offering more than you'll get selling either console alone in most scenarios.
You can head to your local GameStop to trade in and get the Xbox One X for $200.
11 Reasons to Buy the Xbox One in 2020 & 3 Reasons To Skip It
Xbox One S and Xbox One X Offer Tons of Value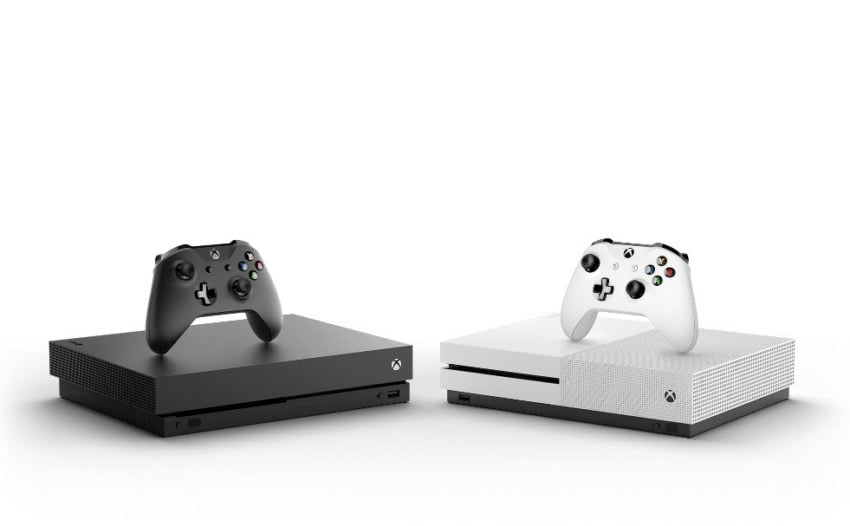 The Xbox One S and Xbox One X are very different from the original Xbox that launched back in 2013. There are new features and when it comes to gaming and entertainment it's hard to beat the value that you get from an Xbox One S.
You can even find Xbox One S deals that cut the price down to $199. We've seen Xbox One X deals cut $100 off the price of the more powerful model as well. You can also buy a bunch of different Xbox One S bundles that include at least one game starting at $249.
Keep in mind that the Xbox Series S starts at $299, so if you can't find a deal on the One S, you should look for the Xbox Series S in stock since it does offer more value at full retail.
Both the Xbox One S and Xbox One X support HDR gaming and play all the Xbox One games. You also get access to tons of Xbox 360 and even some older Xbox games thanks to backward compatibility.
In addition to gaming, you can use the Xbox One to watch Netflix, Hulu, Fox Sports Go, HBO, Showtime, and tons of other entertainment apps that let you upgrade your entertainment hub as well as meet your gaming needs.

As an Amazon Associate I earn from qualifying purchases.