10 Things to Do Before the iPhone 11 Release Date
iPhone 11 rumors are heating up and the release date is likely coming in September. If you're thinking about buying a new iPhone in the fall, there are some things you should do to prepare.
There are some great reasons to think about waiting for the 2019 iPhone models. Apple is reportedly planning some major upgrades to the iPhone's camera, processor, software, and displays.
You'll probably have to wait until 2020 for a major redesign with a smaller notch, but this year's crop is looking pretty good on paper.
We don't have an official release date for the iPhone 11 models yet, but odds are good Apple announces, and releases, them in September alongside iOS 13.
Apple's new operating system is currently in beta ahead of an official release this fall.
While it might seem a bit early to start preparing for their release, taking steps ahead of time will ensure you buy the correct model when they go on sale.
In this guide we'll lead prospective iPhone 11 buyers through some steps to take in August and early September, before Apple takes the stage. The 2019 iPhone launch date is confirmed for September 10th while the release date is rumored for September 20th.
Some of these steps will take just a few minutes, others will take much longer. All of them will help you properly prepare for Apple's 2019 iPhone release date.
Track iPhone 11 Rumors
If you're even remotely interested in picking up one of Apple's new 2019 iPhones, be it the successor to the iPhone XS, an upgraded iPhone XS Max, or the iPhone XR 2, you'll want to track the latest rumors as we push through the month.
While Apple does its best to clamp down on rumors, leaks are inevitable. In fact, we already know quite a bit about the upcoming models.
That said, we'll see rumors fill in many of the blanks in the weeks ahead and these rumors will help you set proper expectations ahead of the release date. If you have proper expectations, you'll avoid disappointment come September.
In addition to keeping an eye on rumors about hardware and software, you'll also want to keep your eyes peeled for supply chain rumors.
We haven't heard anything yet, but if rumors start pointing to potential shortages at launch, you might want to think about putting in a pre-order in order to avoid getting your iPhone in October or later.
Check Your Upgrade Status
If you're planning to buy one of the 2019 iPhones as soon as they go on sale, you'll want to keep an eye on your upgrade status as we move through the summer.
If you're not eligible for an upgrade until September or later, you might not be able to put in a pre-order for a new device since your line won't eligible.
Carriers will sometimes move up your upgrade status so you'll want to check on it a few times a week to see if anything changes.
Checking your current upgrade status is easy and only takes a few minutes. Here's how to check your upgrade online at Sprint, Verizon, AT&T, T-Mobile, and U.S. Cellular.
If you'd prefer to talk to someone about your current status, call your carrier's customer service line and see if you can work something out.
Get Familiar with iOS 13
You can already get comfortable with the software that will power the iPhone 11.
Apple's pushed its new iOS 13 operating system into beta testing giving iPhone users a chance to try out new features ahead of the official release.
The company's released a public iOS 13 beta which means you can try the software for free provided you have a compatible device and a working Apple ID.
The 2019 iPhones will almost certainly run iOS 13 out of the box so some of you might want to try out the beta and get comfortable with the changes ahead of time. This way, you won't be caught off guard by the changes when you open up your new phone for the first time.
If you don't want to try beta software on your devices, and we don't blame you, you can track the beta and its features and performance from a distance.
Research iPhone Accessories
As we push toward the release you'll want to get familiar with case manufacturers and other iPhone accessory makers. This way, you'll know exactly what to buy and how much to spend on accessories should you choose to buy them for your new device.
We recommend reading reviews and digging into the best iPhone XS cases, screen protectors, and other accessories before Apple announces the new phones.
Get a feel for their pricing, the pros and cons of each manufacturer, the styles you like, and the level of protection certain cases afford.
Assess Your Storage Needs
2019 iPhone rumors have hinted at a new base storage option.
According to leaker Sudhanshu Ambhore, Apple's 2019 iPhone lineup will start with 128GB of storage. The iPhone XS and iPhone XS Max start at 64GB of storage and jump up to 256GB.
True or not, now is a great time to start thinking about your storage needs. Picking the right storage will help you save money and avoid headaches down the line.
While some of you will be perfectly fine going with the base model, others will want the peace of mind that comes with a larger storage option.
If you're unsure about what you might need with your next phone, take a look at our guide to picking the best iPhone XS storage size for you and your needs.
Try the Current iPhone Lineup
Before you decide to wait for the 2019 iPhones, make sure you go hands on with the current crop of iPhones. Who knows, you might find a device at a price you really like.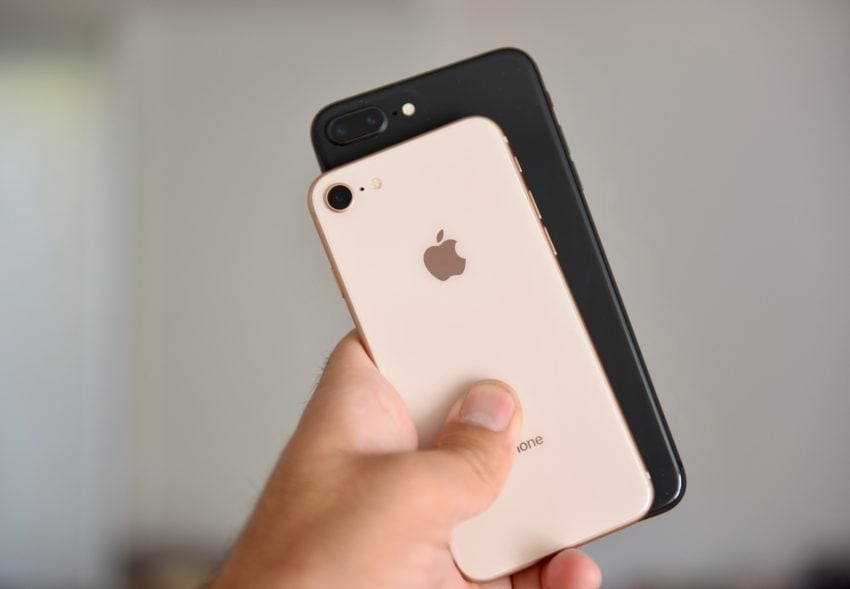 The iPhone XS, iPhone XS Max, and iPhone XR are still fairly expensive, but they're cheaper than they were at the beginning of the year. Prices will probably continue to ease up as we approach the 2019 iPhone launch.
While some of these deals will require a trade-in, we've also seen some nice price cuts emerge at third-party retailers.
They're getting older, but last year's models are good enough for most people. Make sure you rule them out before you hitch your wagon to the new models.
You'll also want to go hands on with the iPhone X (if you can), the iPhone 8, the iPhone 8 Plus, the iPhone SE, and maybe even the iPhone 7, and iPhone 7 Plus.
All of these devices are holding up well in 2019, all of them are cheaper than the iPhone XS, they'll all be much cheaper than the 2019 iPhones, and they're all getting upgraded to iOS 13 in the fall.
It's easy to get lured in by a shiny object, but a lot of you will be perfectly fine upgrading to an older iPhone model.
Look Into iPhone 11 Alternatives
If you aren't married to the iPhone, it would be wise to look at the best iPhone 11 alternatives.
Samsung recently launched its flagship Galaxy Note 10. The device is looking like a solid iPhone XS Max competitor and it's worth checking out if you wouldn't mind a move to Android.
The Samsung Galaxy S10, Galaxy S10 5G, Galaxy S10+, and Galaxy S10e should be near the top of your list. Samsung's 2019 flagships are among the best there is and they're worth a peek if you're keen on buying a flagship device with high-powered specs.
Other potential alternatives include the Pixel 3 and Pixel 3 XL, the Pixel 3a or Pixel 3a XL, the OnePlus 7, the OnePlus 7 Pro, and the Samsung Galaxy Note 9.
Make a Plan for Your Current Phone
Use this time to come up with a game plan for your current phone.
Some of you might know of a friend or relative who could benefit from your current device. Ask around and see.
If you plan on selling your current device to help deal with the steep cost of a 2019 iPhone, you'll want to dig into prices at resellers like Gazelle and NextWorth and keep your eyes peeled for a great price.
Make sure you keep your current phone in pristine condition because that's how you'll get the most money back from Apple, carriers, or those resellers.
You might also look into donating your phone to a charity. If your current phone is old and you won't get much cash back, you could give it to a cause like Cell Phones for Soldiers.
Research AppleCare
If you're set on buying an iPhone 11, you'll want to protect your investment and buying a case is only part of the deal.
All iPhones come with a standard warranty, but AppleCare is an extended warranty service that delivers better support. If you aren't familiar with AppleCare's service and its benefits, you should research them in the weeks ahead.
While some of you should absolutely spend the cash on AppleCare to better protect your 2019 iPhone, others might not want or need it.
Remember, you can add it to your bag during the checkout process when you purchase a new iPhone or you can buy it after you buy. You'll only have a limited time to do so, however.
Research Carriers
If you're unhappy with your current provider's coverage or plan, use this time to dig into competitors and see if you can find a better fit.
Each carrier has its pros and cons, but you might find one that better suits your needs.
If you're interested in switching carriers, please take a look at our guides covering AT&T, Sprint, T-Mobile, and Verizon.
12 Reasons to Wait for the 2019 iPhone & 9 Reasons Not To
Wait for the 2019 iPhone Launch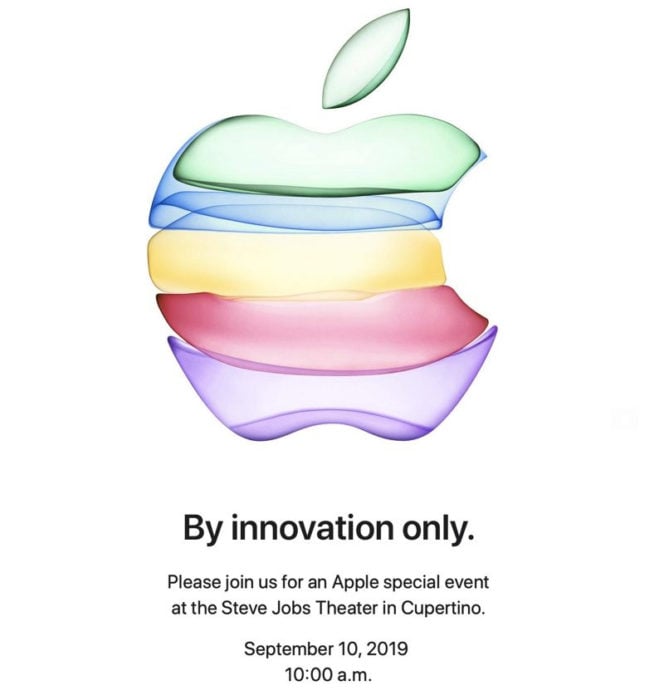 Don't wait for the 2019 iPhones if you need to upgrade your phone in the near future. That said, if you can wait a few more weeks, you might want to hang around.
Ahead of the official announcements, Apple's registered new iPhone models in the Eurasian Economic Commission database.
According to Indian blog MySmartPrice, these include the A2111, A2160, A2161, A2215, A2216, A2217, A2218, A2219, A2220, A2221, and A2223. These models most likely represent Apple's new crop of iPhones.
MacRumors has also discovered new iPhone filings at the EEC and these devices are all listed running iOS 13, Apple's upcoming operating system.
EEC filings often come several months ahead of release and they've hinted at impending launches numerous times in the past.
Apple's final launch window of the year takes place in September/October. And this is when you can expect Apple to reveal the 2019 models for the first time.
A leak from the iOS 13 beta hinted at a potential launch on September 10th and this date has now been confirmed via Apple media invites to an event in Cupertino. The launch date is confirmed, but we still don't have an official release date.
SoftBank President Ken Miyauchi reportedly leaked the 2019 iPhone's release date during an earnings call. He claims the new iPhones will launch 10 days from the end of September which means they could arrive on September 20th, a Friday.
This has been backed up by an additional report from MacRumors. The site claims iPhone pre-orders will start on September 13th followed by a release on September 20th.
Apple typically launches new iPhones on Friday so September 13th for pre-orders and September 20th for the release date makes a lot of sense.
New iPhones are just a few weeks away from hitting shelves. So unless you're in desperate need of an upgrade, you should consider hanging around so that you can compare the new iPhone models to other phones on your shopping list.