Best Xbox One S Deals October 2018: Save $100 Now or Wait for Black Friday
The best Xbox One S deals include the Xbox One S for $199. That's $100 off the retail price of a new Xbox One S.
With the Xbox One S you can play games with HDR and watch Blu-Rays and stream in 4K with HDR. You miss out on gaming in 4K, but that's an extra $200 premium to upgrade to the Xbox One X.
Most Xbox One S deals include at least one free game to play on your new console. The best Xbox One S deal you can find is the 1TB Xbox One S for $199 when you buy Red Dead Redemption 2. This is available on new Xbox One S consoles through November 3rd.
Compare these deals to the cost of buying an Xbox One S normally. An Xbox One S with 1TB of storage is $299, and occasionally on sale for about $200. The Xbox One S with 500GB of storage is no longer on sale new, but you can find it as a refurbished model for around $219. To upgrade to 4K gaming, you need the Xbox One X. Here are the best Xbox One X deals.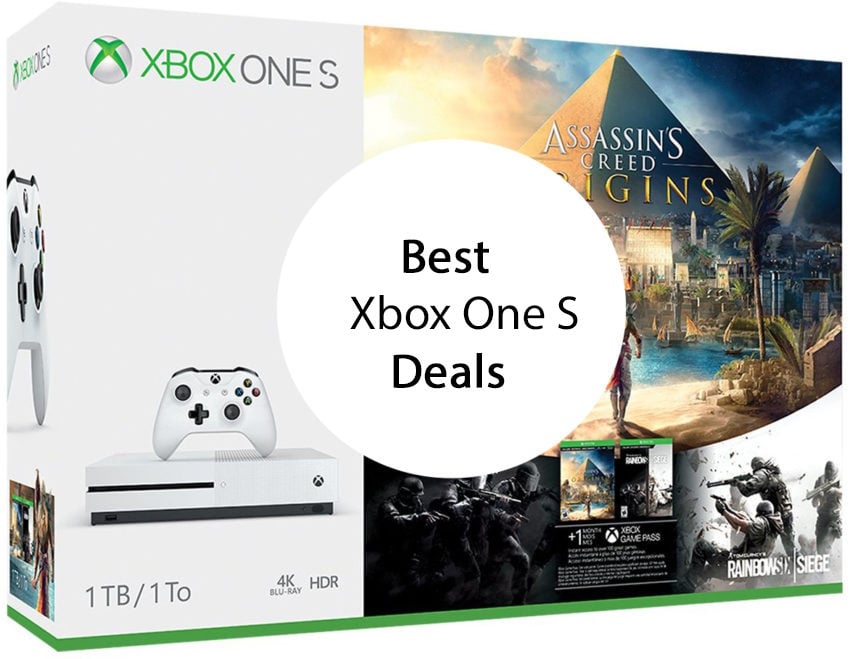 Read: Xbox One S vs Xbox One: What You Need to Know
Use the best Xbox One S deals to save money on your new 500GB and 1TB console.
Best Xbox One S Deals
You can buy a new Xbox One S for $199 on sale when the best deals are live. This is one of those times. You can get the best Xbox One S deal at GameStop where you can get the Xbox One S for $199 when you buy Red Dead Redemption 2.
The GameStop deal requires you to buy Red Dead Redemption 2 for $60, and you can pick up a console that includes another game. This deal is available October 26th through November 3rd. It must be a new Xbox One console. You can stack on any trade-in value.
Check for Xbox One S eBay Deals
eBay is another good place to check for Xbox One S deals. Not all listings on the site are private auctions for used items. Newegg, Best Buy and other retailers sometimes offer big discounts on the Xbox One S through the site. These consoles cost less than at retailers, aren't refurbished and don't require you to bid for them. Xbox One S consoles with 500GB of storage and free shipping recently sold on eBay for $199.99. Check the Daily Deals section for the latest savings.
Used & Refurbished Xbox One S Consoles
Used and refurbished consoles are the most consistent Xbox One S deals around. They're always cheaper than buying a new console, and you never need to worry about them expiring. Used consoles do have blemishes and scratches. Remember to keep your receipt.
The Microsoft Store sometimes sells refurbished original Xbox One consoles for $179.99. Consoles refurbished by Microsoft have a 90-day limited warranty that covers anything wrong with them that isn't your fault.
GameStop's refurbished Xbox One S bundles start at $199. You have 7 days to return a used console to GameStop for a full refund.
Buy an Xbox One S Today or Wait for Black Friday 2018
We expect to see some Xbox One S Black Friday 2018 deals this year come close to the $100 off, but you will likely need to move fast or you will need to wait in line. You won't likely need to buy a $60 game to get the deal.
If you want Red Dead Redemption 2, then you should get this deal today. If you don't want the new game, then it is a good idea to wait for Black Friday 2018.
11 Reasons to Buy the Xbox One in 2020 & 3 Reasons To Skip It
Xbox One S and Xbox One X Offer Tons of Value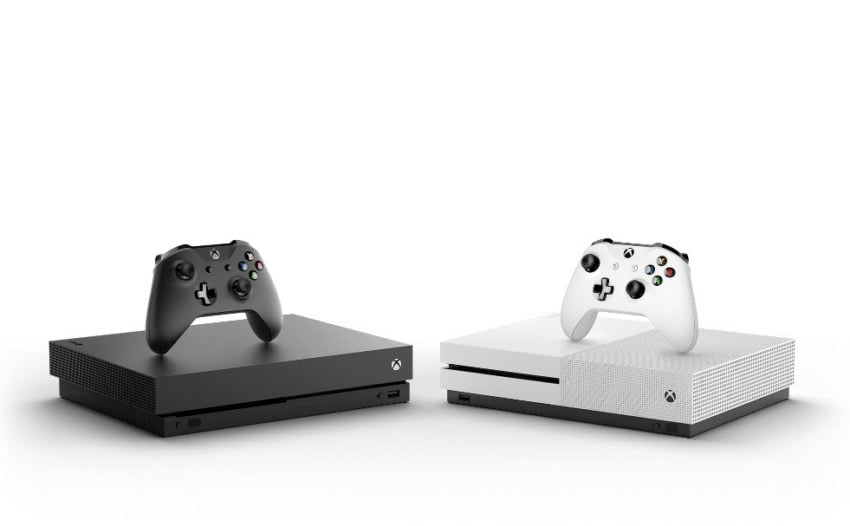 The Xbox One S and Xbox One X are very different from the original Xbox that launched back in 2013. There are new features and when it comes to gaming and entertainment it's hard to beat the value that you get from an Xbox One S.
You can even find Xbox One S deals that cut the price down to $199. We've seen Xbox One X deals cut $100 off the price of the more powerful model as well. You can also buy a bunch of different Xbox One S bundles that include at least one game starting at $249.
Keep in mind that the Xbox Series S starts at $299, so if you can't find a deal on the One S, you should look for the Xbox Series S in stock since it does offer more value at full retail.
Both the Xbox One S and Xbox One X support HDR gaming and play all the Xbox One games. You also get access to tons of Xbox 360 and even some older Xbox games thanks to backward compatibility.
In addition to gaming, you can use the Xbox One to watch Netflix, Hulu, Fox Sports Go, HBO, Showtime, and tons of other entertainment apps that let you upgrade your entertainment hub as well as meet your gaming needs.