189 PS4 & Xbox One Fallout 4 Mods You Should Try Right Now
The Widow Shotgun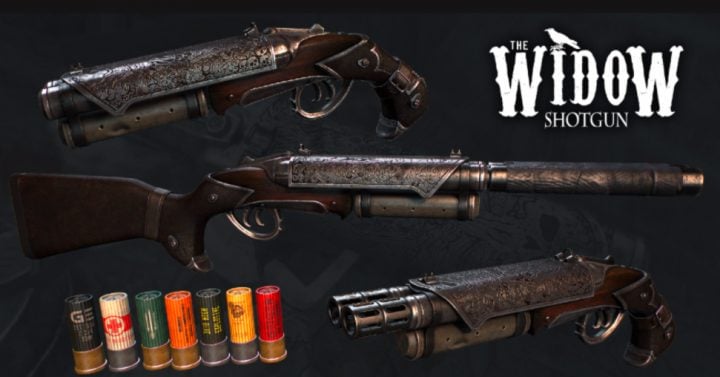 The Widow Shotgun is one of the coolest Fallout 4 mods weapon mods we've come across for console.
This custom sawn off double-barrelled shotgun comes with an impressive set of features including the beautiful graphic that's engraved on the top of the weapon.
On top of the outstanding design, The Widow Shotgun comes with short and long stocks, six receiver mods, seven kinds of ammo, zoom customization, a muzzle break, suppressors, and custom sounds for loud and silenced.
It's a nice package and it can be found hidden away in a cellar in Concord, one of the first cities you visit in the game.

As an Amazon Associate I earn from qualifying purchases.