189 PS4 & Xbox One Fallout 4 Mods You Should Try Right Now
Immersive Market Stores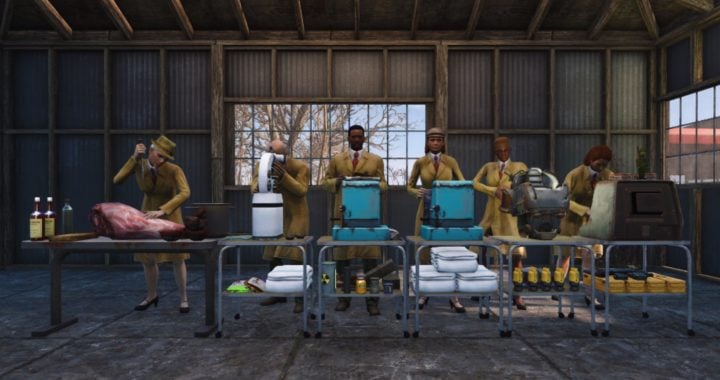 If you've put or started putting stores in your various settlements around the Commonwealth check out this awesome mod.
The vanilla stores are just that, vanilla. Fortunately, help is just a mod away. The Immersive Market Stores mod from Crimsomrider will breathe new life into your settlement's marketplace.
This mod adds new rank three stores complete with custom meshes and animations. These help make the storefronts in the game more lively and realistic.
The butcher at the food store will carve the meat and offer 24 food and water to your settlement. The doctor at the clinic will examine samples with the microscope. The armorsmith will repair armor. Those are just a few of the changes.
Unfortunately, this one isn't available for the PS4.

As an Amazon Associate I earn from qualifying purchases.