189 PS4 & Xbox One Fallout 4 Mods You Should Try Right Now
AK74M - Assault Rifle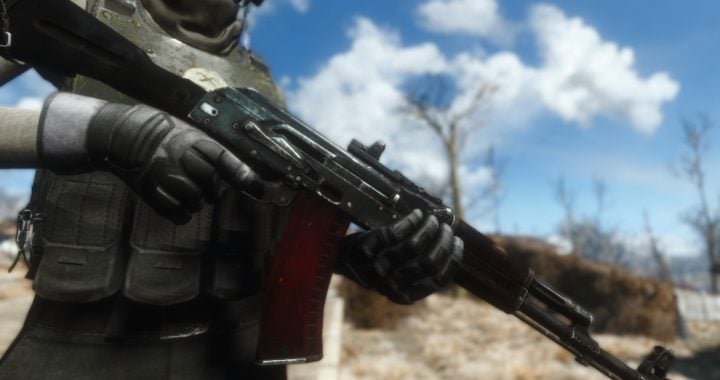 AK74M is a beautiful weapon mod.
This mod has everything you want from a weapon mod. There are custom animations, custom sounds, a meticulously crafted design, and tons of customization.
Oh, and the weapon can tear apart ghouls and other adversaries with the quickness. The weapon uses 5.56 rounds as ammo.
The weapon is located on the Yangtze, a ballistic missile sub that's located in the Glowing Sea. If you aren't sure where it's located, head here.

As an Amazon Associate I earn from qualifying purchases.