189 PS4 & Xbox One Fallout 4 Mods You Should Try Right Now
Custom Paint for Power Armor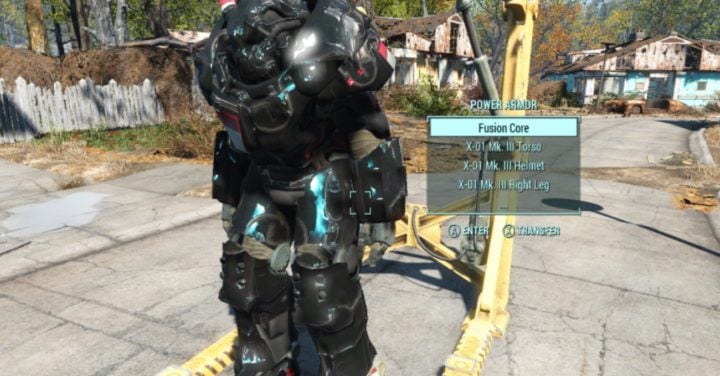 The lack of external resources obviously limits what developers can do with Power Armor mods for PS4 so this might be as good as it gets.
Custom Paint for Power Armor allows you to craft colored Power Armor for your character at the Power Armor Station. It supports the X-01, T-60, T-51, and T-45.
The crafting is free (it doesn't require any materials) and they all add energy resistance. You're also able to mix and match the colors if you so desire.
Currently, it brings 24 new colors to the table including Glow Red, Pitch Black, Nuka Cola, Alien, Synth Black, and Red.
The developer could add more later so keep an eye out for updates.

As an Amazon Associate I earn from qualifying purchases.