189 PS4 & Xbox One Fallout 4 Mods You Should Try Right Now
CROSS Fireworks Cannon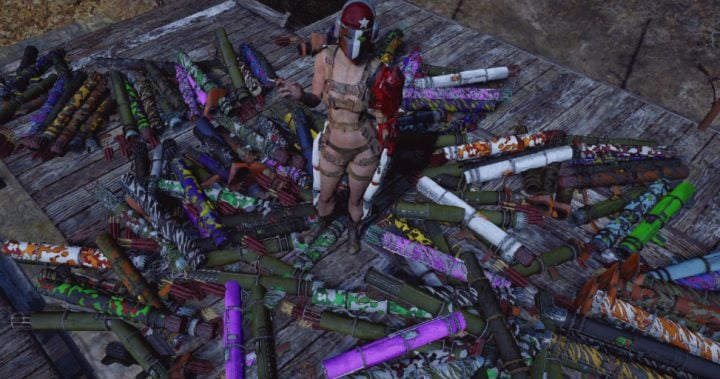 Developer Niero is back with another Cross-branded Fallout 4 mod for console and this one is a doozy.
CROSS Fireworks Cannon is a unique weapon mod that allows you to shoot Large-Rockets, Large-Clusters, and Mini Rockets at your enemies. The results are pretty spectacular and the Large-Clusters include a patriotic smoke trail version.
In addition to shooting off unique ammo, the CROSS Fireworks Cannon features mods and paint jobs that allow you to customize your new weapon to fit your style.
You can create the weapon but you'll also find it on enemies and in locations around the Commonwealth.

As an Amazon Associate I earn from qualifying purchases.