189 PS4 & Xbox One Fallout 4 Mods You Should Try Right Now
Assault Flamer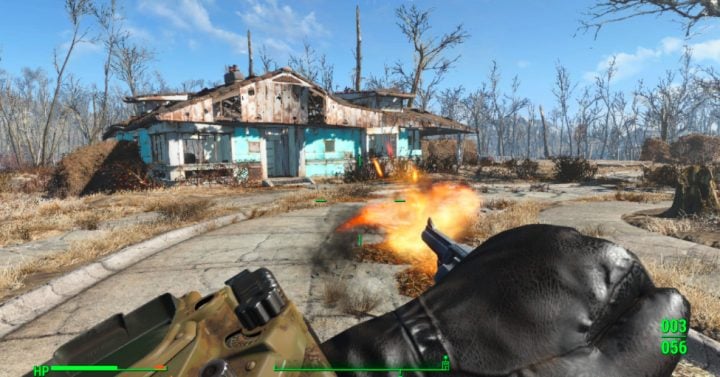 The Assault Flamer is a compact flamethrower that comes with a couple of other fire modes that will make it an excellent addition to your arsenal of weapons.
During your travels you may have come across the Flamer. This is a smaller version of that weapon. Its fire rate is a little bit different (54, its 90 on the regular Flamer) and its damage output is 19 compared to 12 on the larger model.
It also comes with a few different firing modes. There's an ice mode to freeze your enemies and a poison mode that's good against fellow humans. Both are excellent alternatives.
It's a nifty weapon, especially in the end game, and it's worth a look today.

As an Amazon Associate I earn from qualifying purchases.