Bioshock Collection Release: 5 Things to Know
A Bioshock Collection release date is confirmed and today we want to take a look at the most important things you need to know right now about the upcoming Bioshock, Bioshock 2, and Bioshock Infinite remasters.
Its been several years since the release of Bioshock Infinite on Xbox 360, PS3 and Windows PC. And with the demise of Irrational Games, fans of the Bioshock series have been hoping for some good news.
While we'll likely have to wait awhile longer for a true successor to Bioshock Infinite (it's now in the hands of 2K Marin), we won't have to wait too much longer for new Bioshock games to arrive for PC, Xbox One and PS4.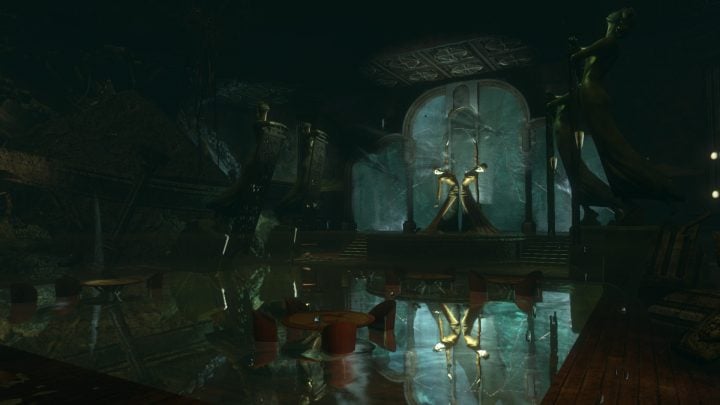 Bioshock The Collection release rumors have been flying around for several months now and today 2K Games confirmed the elephant in the room.
Bioshock The Collection is confirmed  and today we want to take a look at the most important things to know, right now, about Bioshock The Collection release date, pre-orders, what's missing, and a whole lot more.
Bioshock for PS4, Xbox One & PC
The rumors were true. 2K Games will re-release the Bioshock, Bioshock 2 and Bioshock Infinite in a bundle called Bioshock The Collection.
The bundle includes the three remastered versions of the games (Bioshock Infinite isn't remastered for PC) and all of the single player DLC. It does not, however, include Bioshock 2 multiplayer, something that will likely be disappointing to many who enjoyed the game.
Here's the full list of content:
BioShock Infinite
Burial at Sea – Episode 1 & 2 Add-On Packs: This major two-part DLC pack completes the BioShock trilogy by taking the series back to where it all began. Return to Rapture just before the events of the original BioShock!
Clash in the Clouds Add-On Pack: Face 60 waves of challenges across four additional maps for leaderboard glory and unlock areas to explore in The Columbian Archaeological Society hub museum.
Columbia's Finest Pack: Combines the contents of the Industrial Revolution Pack and the Upgrade Pack and includes 500 Silver Eagles, five Lock Picks, six unique Gear items, and two weapon upgrades: Comstock's China Broom Shotgun and Comstock's Eagle Eye Sniper Rifle.
BioShock 2 (Multiplayer will not be included)
Minerva's Den: A self-contained BioShock story, presenting a side of Rapture you've never seen before. Use expanded combat abilities with the experimental Ion Laser and chaotic Gravity Well Plasmid, unique to Minerva's Den, as you face off against the Lancer Big Daddy.
Protector Trials: Take control of an Alpha Series Big Daddy woken out of hibernation just before the events of BioShock 2.
BioShock
The video series, "Director's Commentary: Imagining BioShock," featuring Ken Levine, creative director on BioShock and BioShock Infinite and Shawn Robertson, animation lead on BioShock and animation director on BioShock Infinite.
Museum of Orphaned Concepts: Walk through a Rapture-inspired virtual museum that gives you a behind-the-scenes look at discarded concepts that never made it into the original game.
Challenge Rooms: Outside the story of BioShock, tackle puzzles, splicers and Big Daddies. And achievements, of course.
These remasters are for Xbox One, PS4 and PC. Xbox 360 and PS3 owners will need to upgrade to the current-gen platforms to play.
Bioshock Collection Release Date
The Bioshock Collection release date is just a few short weeks away.
Retailers are taking orders ahead of a release date on September 13th. This is the release date for all three three versions (Xbox One, PS4, PC) of the game.
If you live in Australia, your release date is September 15th. If you live outside of  the United States, you're looking at a September 16th release date, according to the publisher.
Improved Graphics
Some of the smaller details remain in the shadows but one thing is clear: These games are going to feature remastered graphics.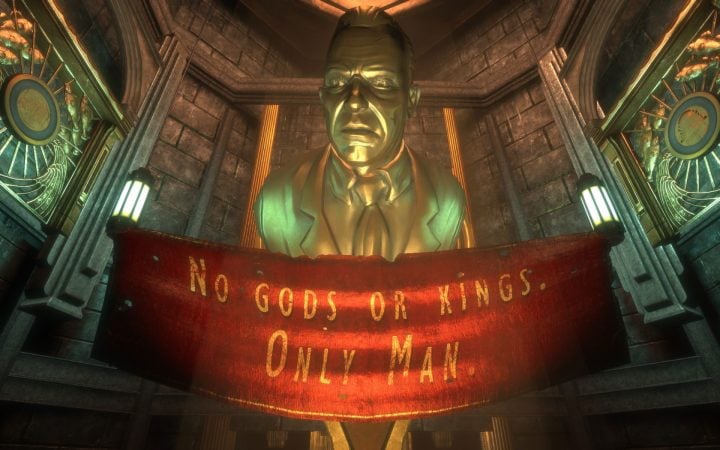 All Games Delta has dug up some screenshots of the game ahead of its release later this year. The photo above is from The Collection, the photo below is from the original game for PC.
2k Games notes that the "weapons, plasmids, levels, and character models that shocked you years ago have been reskinned and retextured to look better than ever."
There are several other screenshots from The Collection version of the Bioshock games including this image from the remastered version of Bioshock Infinite.
Note that "BioShock Infinite is not being remastered on PC because it already meets current-gen console standards and runs smoothly on high visual settings."
It's still not clear if improved graphics are the only change or if there will be other tweaks on board the new versions.
Stay tuned.
Bioshock Collection Price
Like the remastered version of Skyrim (Skyrim Special Edition), the Bioshock remasters are going to cost you.
Bioshock The Collection pre-orders begin today and retailers will be asking for $60 for the rights to the bundle. 2K Games notes that the bundle is over $100 worth of content.
Bioshock Collection Deals
If you don't want to pay full price, you won't have to.
Amazon will cut the price for its Amazon Prime members down to $47.99. This deal will be available to those who sign up for a trial Amazon Prime account.
Best Buy will also offer 20% off for Gamers Club Unlocked members and well-known retailer Green Man Gaming will almost certainly offer a 20% voucher for the PC version of Bioshock The Collection.
Keep an eye out for additional pre-orders and deals.
189 PS4 & Xbox One Fallout 4 Mods You Should Try Right Now
keyNuker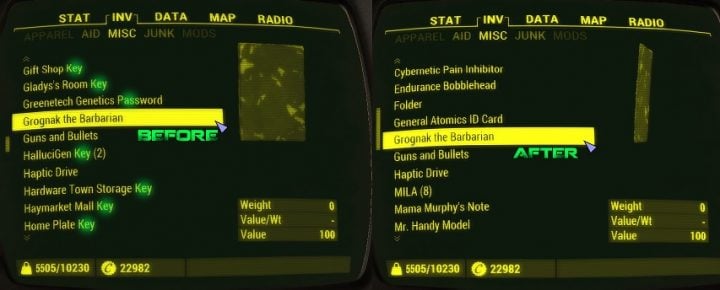 Let's start with one of our favorite PC Fallout 4 mods that quickly made it over to console.
keyNuker creates a key ring in your inventory that hides keys and passwords. With it installed, your MISC tab in on your Pip-Boy is going to be a lot more manageable, particularly if you're deep into the game with tons and tons of items listed.
The screenshot here shows you what the vanilla MISC tab looks like compared to the MISC tab with keyNuker installed. It's night and day.
This is one of our favorite Fallout 4 mods and one that should consider if you're tired of wasting time scrolling through hundreds (many of them worthless) of items.

As an Amazon Associate I earn from qualifying purchases.