Fallout New Vegas Xbox One Release: 5 Things to Know
First it was Skyrim and now it's Fallout New Vegas that's making its way over to the Xbox One. Here we take a look at everything you need to know about the Fallout New Vegas Xbox One release.
Earlier this month, Bethesda took the stage to talk about a number of new products including Fallout 4 DLC and a Skyrim remaster for Xbox One, PlayStation 4, and PC dubbed Skyrim Special Edition. It didn't mention anything about a new Fallout game for Xbox One.
Fallout New Vegas, the classic from 2010, is in the headlines today though it's the not because of a Fallout New Vegas remaster.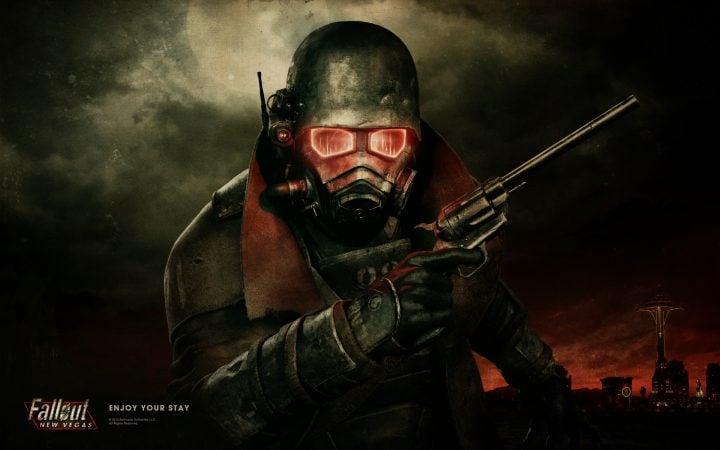 Instead, Bethesda and Microsoft have started Fallout New Vegas backward compatibility support for the Xbox One. The next best thing.
Today we want to go over the most important things to know about the Fallout New Vegas release for Xbox One.
If you've previously owned a copy of Fallout New Vegas or you're looking to pick it up for the first time, this will fill you in on the most important details.
Fallout New Vegas for Xbox One
The Fallout New Vegas Xbox One release is here.
Return to the Mojave. Starting this week, New Vegas is backwards compatible on #Xbox One pic.twitter.com/6pG94X2Abd

— Fallout (@Fallout) June 23, 2016
If you've been looking to play Bethesda's classic on your current-gen console, you now have your chance to return to the deserts of the Mojave.
Microsoft's added it to its library of backward compatible Xbox 360 games which means you can switch over to it right now if you're bored of Fallout 3 or Fallout 4.
Fallout 3's been out on Xbox One for a number of months now.
How & Where to Buy It
If you want to play Fallout New Vegas on Xbox One, you've got a few options.
If you already own a copy of the disc, pop that disc into your Xbox One, get the game files installed, and you should be good to go.
If you don't own a copy, you can buy a new/used copy of the physical version of Fallout New Vegas or you can simply opt to buy it digitally from Microsoft. Microsoft is selling a digital copy of the standard version of Fallout New Vegas for $15.
If you need additional assistance, don't hesitate to look over this backward compatibility FAQ from Microsoft.
Fallout New Vegas Deals
If you want to pay a little less than standard market price, you can look for a Fallout New Vegas deal. We'll point out one of the best to help you get started.
Amazon is selling a used copy of the game for $10. That's a $5 cut from Microsoft's price on the digital version of the game.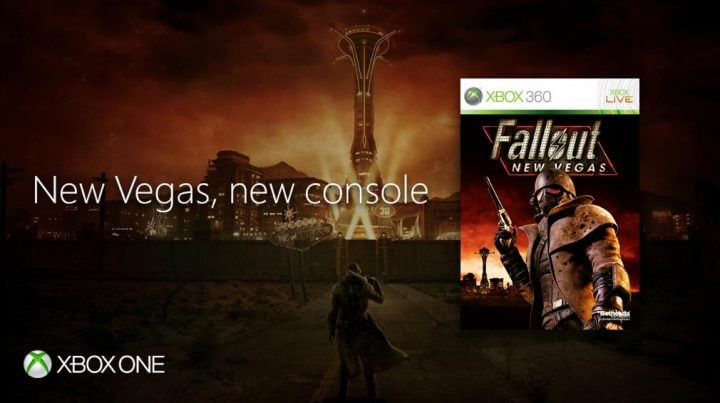 Keep an eye out for other Fallout New Vegas deals as we push away from today's release. You should be able to find the game for less than $10 in the weeks ahead.
Fallout New Vegas Reviews
If you've already played Fallout New Vegas, you know what you're getting into. If you haven't, it might be a good idea to read a few reviews, including updated ones, to see if it's a good fit for you and if it's aged well.
We highly recommend heading over to Metacritic to get a better feel for the game, its mechanics, and to gather opinions from people other than critics.
As of right now, there are 52 reviews from critics and well over 400 reviews from regular users. Dig into those before you buy.
We also recommend taking a look at the Fallout New Vegas Wiki. It will help you get familiar with the lore, story, and more before you buy.
Fallout New Vegas Mods
When Skyrim Special Edition arrives this fall, Skyrim mods will become available for Xbox One and PS4 for the first time. This isn't the case with Fallout New Vegas and its current form on Xbox One.
Fallout New Vegas mods are available for the PC version but don't go looking for them after you get the game installed on the Xbox One.
Bethesda doesn't support them and won't until a Fallout New Vegas remaster arrives, if a Fallout New Vegas remaster arrives.
189 PS4 & Xbox One Fallout 4 Mods You Should Try Right Now
keyNuker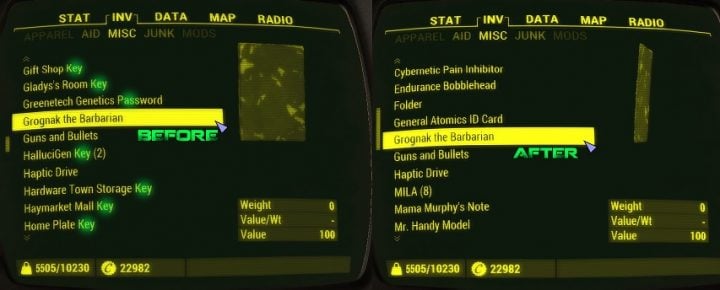 Let's start with one of our favorite PC Fallout 4 mods that quickly made it over to console.
keyNuker creates a key ring in your inventory that hides keys and passwords. With it installed, your MISC tab in on your Pip-Boy is going to be a lot more manageable, particularly if you're deep into the game with tons and tons of items listed.
The screenshot here shows you what the vanilla MISC tab looks like compared to the MISC tab with keyNuker installed. It's night and day.
This is one of our favorite Fallout 4 mods and one that should consider if you're tired of wasting time scrolling through hundreds (many of them worthless) of items.

As an Amazon Associate I earn from qualifying purchases.