How to Watch the Bethesda E3 2016 Live Stream
Fallout 4, Dishonored 2 and Skyrim Remastered are just a few of the games expected to star on stage at the Bethesda E3 2016 event today.
Last year, Bethesda hosted its own standalone B3 2015 event. There, the company revealed Fallout 4 for the first time, Doom for the first time, and Dishonored 2 for the first time. It was a huge event, so huge, Bethesda's decided to do it again.
The company is gearing up for its E3 2016 showcase which is set to take place today in Los Angeles starting at 7PM Pacific. Doors open at 5PM.
Registration for the event is now closed but you'll be able to catch all of the action as it unfolds on your computer, tablet or smartphone. Here is how to watch the Bethesda E3 2016 live stream.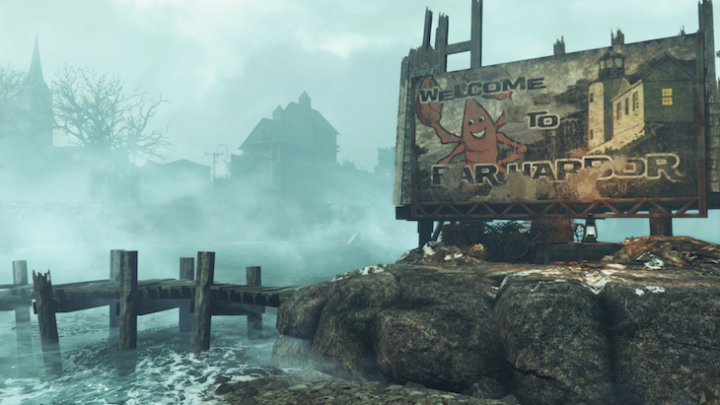 There are two ways to catch the Bethesda E3 show. You can catch all of the action via Bethesda's Twitch channel or via E3 Gaming channel on YouTube. The Bethesda E3 live stream on Twitch will start at 6:15PM Pacific and the YouTube channel also offers alternative coverage from Rooster Teeth.
After the showcase, Bethesda will be hosting a B3 Plus event followed by a live band performance from Blink-182. The band's performance starts at 9PM Pacific.
As for the Bethesda E3 2016announcements, gamers can expect some well-known gamers and some surprises.
Doom and Fallout 4 DLC should both emerge on stage. Bethesda's promised more Fallout 4 DLC for 2016 and rumors point to new Wasteland Workshops and a larger DLC called Nuka World. None of these are confirmed yet.
And with PS4 Fallout 4 mods expected as soon as this week, there's a good chance we'll see a PS4 Fallout 4 mod beta announced at the event ahead of a public release later this month.
On top of that, the show should include new details about Dishonored 2 and a remastered version of Skyrim for PS4 and Xbox One.
Skyrim Remastered rumors have been swirling for a week now and the title is expected to feature improved graphics, Skyrim's DLC expansions and mods for Xbox One and PS4.
189 PS4 & Xbox One Fallout 4 Mods You Should Try Right Now
keyNuker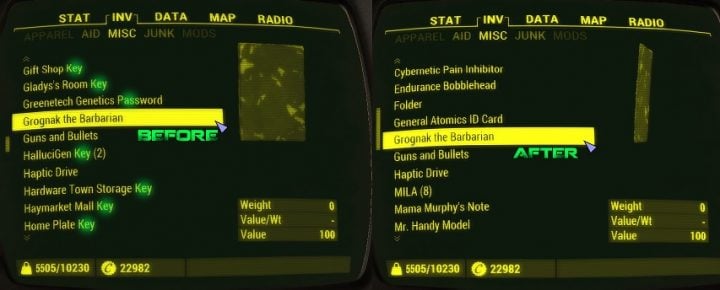 Let's start with one of our favorite PC Fallout 4 mods that quickly made it over to console.
keyNuker creates a key ring in your inventory that hides keys and passwords. With it installed, your MISC tab in on your Pip-Boy is going to be a lot more manageable, particularly if you're deep into the game with tons and tons of items listed.
The screenshot here shows you what the vanilla MISC tab looks like compared to the MISC tab with keyNuker installed. It's night and day.
This is one of our favorite Fallout 4 mods and one that should consider if you're tired of wasting time scrolling through hundreds (many of them worthless) of items.

As an Amazon Associate I earn from qualifying purchases.