L.A. Noire Release Date, Pre-Orders & Xbox One, Switch, PS4 Details
It's not L.A. Noire 2 but the upcoming L.A. Noire remaster for the PlayStation 4, Xbox One, and Nintendo Switch is probably the next best thing.
Rockstar's delayed Red Dead Redemption 2 until 2018 but the company's got something to hold us over until then. Today the company announced an enhanced version of L.A. Noire, it's crime detective series that first arrived for Xbox 360 and PlayStation 3 back in 2011.
The L.A. Noire remake isn't the sequel fans of the series have been hoping for but it comes with some enhancements that could make it worth a download when it arrives this fall.
Today we want to go over the most important things to know about the L.A. Noire release for PS4, Xbox One, Nintendo Switch, and the HTC Vive, HTC's virtual reality platform.
This guide will take you through the release date, what we know about pre-orders, what we expect from the game's price, and what you can expect from the game's content.
L.A. Noire Release Date for PS4, Xbox One & Switch
The L.A. Noire remaster release date for PS4, Xbox One, Nintendo Switch is confirmed for November.
Rockstar's confirmed a November 14th release date for three versions of the game. It's unclear if the version for HTC Vive, called L.A. Noire: The VR Case Files, will be released alongside the remaster for these consoles.
The announcement specifically states that November 14th is for the Nintendo Switch, PlayStation 4 and Xbox One.
L.A. Noire Pre-Orders
The L.A. Noire remaster is confirmed but Rockstar and its retail partners aren't taking pre-orders for the game just yet.
According to Rockstar, L.A. Noire pre-orders for the PS4, Xbox One, Nintendo Switch, and HTC Vive will begin shortly.
We expect all of the usual suspects including Amazon, Best Buy, and Gamestop to take pre-orders ahead of the game's November release date.
L.A. Noire Price
It's unclear how much Rockstar and its partners will charge for the remake.
While video game remasters are often sold for less than $60, others, like Skyrim Special Edition, have been priced at that familiar $60.
The remake might start at $60 but you can expect to see deals emerge this year.
Amazon and Best Buy could offer the usual 20% off to Prime and Gamers Club Unlocked members who pre-order the game. We won't know for sure until pre-orders begin. We could also see retailers offer discounts for Black Friday and Cyber Monday.
L.A. Noire for Nintendo Switch
L.A. Noire for the Nintendo Switch features the original game plus the DLC though there are a few differences between this version and the others.
Rockstar says the game features "specific enhancements." These include a Joy-Con mode with gyroscopic, gesture-based controls, HD rumble and new wide and over-the-shoulder camera angles. In addition, you'll Nintendo Switch users will get contextual touch screen controls for when gamers take L.A. Noire on-the-go.
L.A. Noire for HTC Vive
L.A. Noire: The VR Case Files for HTC Vive will be the company's first entry into the world of virtual reality and as such, it will be a lot different than the release on console.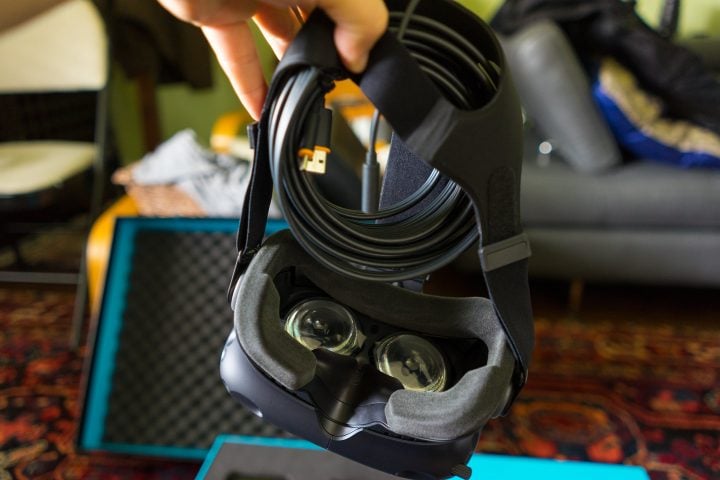 The HTC Vive version comes with seven cases from the original from L.A. Noire, all of which have been rebuilt specifically for the virtual reality platform.
The company hasn't confirmed which cases will be included.
L.A. Noire for PS4 & Xbox One
Xbox One and PS4 owners will also get an enhanced version of L.A. Noire which includes the complete original game, all of the additional DLC, and technical enhancements that take advantage of their hardware.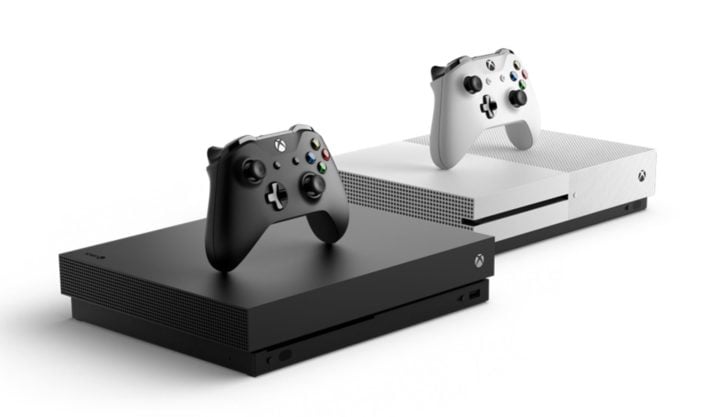 Rockstar says these enhancements deliver "greater visual fidelity and authenticity" and include enhanced lighting and clouds, new cinematic camera angles, high resolution textures and more.
The L.A. Noire remaster plays natively in 1080p for the PlayStation 4 and Xbox One consoles, and it will support 4K for PlayStation 4 Pro and the upcoming Xbox One X.
189 PS4 & Xbox One Fallout 4 Mods You Should Try Right Now
keyNuker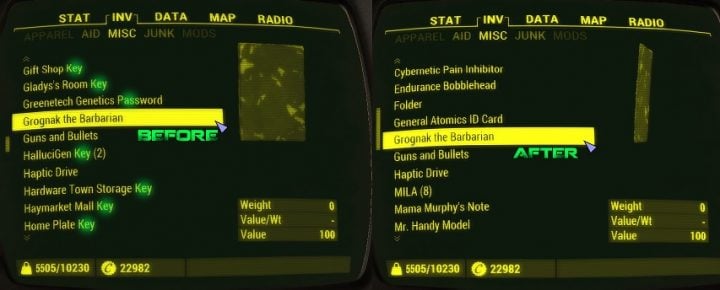 Let's start with one of our favorite PC Fallout 4 mods that quickly made it over to console.
keyNuker creates a key ring in your inventory that hides keys and passwords. With it installed, your MISC tab in on your Pip-Boy is going to be a lot more manageable, particularly if you're deep into the game with tons and tons of items listed.
The screenshot here shows you what the vanilla MISC tab looks like compared to the MISC tab with keyNuker installed. It's night and day.
This is one of our favorite Fallout 4 mods and one that should consider if you're tired of wasting time scrolling through hundreds (many of them worthless) of items.

As an Amazon Associate I earn from qualifying purchases.