PS4 Fallout 4 Mods Release: 5 Things to Know
Fallout 4 mods have been available for Xbox One and PC and now they're finally available for the PS4. With that in mind we want to take you through the most important things you need to know about the PS4 Fallout 4 mods release.
In the year since Fallout 4's release, Bethesda's beefed the game up with free updates, DLC, and free mods.
The Automatron DLC's been out since March. The Wasteland Workshop DLC landed in April. The big one, Far Harbor, arrived on May 19th. More recently, the company pushed out its Contraptions Workshop DLC, its Vault-Tec Workshop DLC and its final piece of Fallout 4 DLC called Nuka World. (And yes, Nuka World really is the last DLC.)
Official Fallout 4 mods are also available if you want to expand your game that way.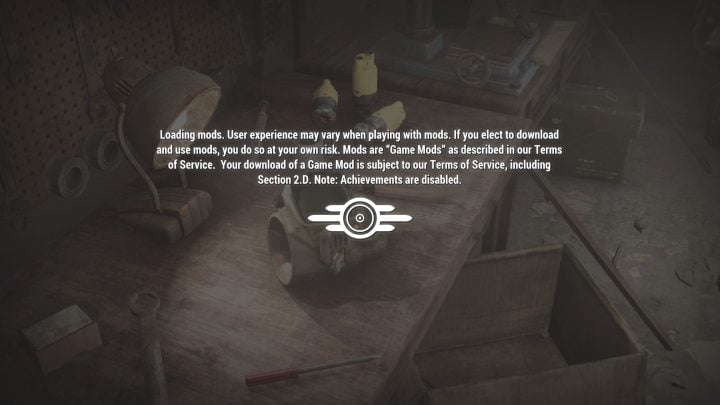 Mods have played a huge role in Bethesda's games for a number of years now because they add replay value. Remember, games like Fallout 4 and The Elder Scrolls V: Skyrim don't offer any multiplayer modes.
With the PS4 Fallout 4 mods release dragging into November, we want to fill you in on the most important things to know about Fallout 4 mods if you own a PlayStation 4.
We'll continue to update this roundup with new information as it becomes available from Bethesda and Sony so check back often.
Fallout 4 Creation Kit
If you're looking to create Fallout 4 mods for the PlayStation 4 know that you can do that right now thanks to the Creation Kit.
The Fallout 4 Creation Kit is available to anyone looking to create mods for the PlayStation 4, Xbox One or Windows PC.
Bethesda's confirmed PS4 support in the Creation Kit though it notes that "PS4 Mods are Plugins only" and "no archives are permitted."
If you own a PC, you can download the Creation Kit through the Bethesda.net launcher. If you want to create for PS4 you'll need to update the launcher.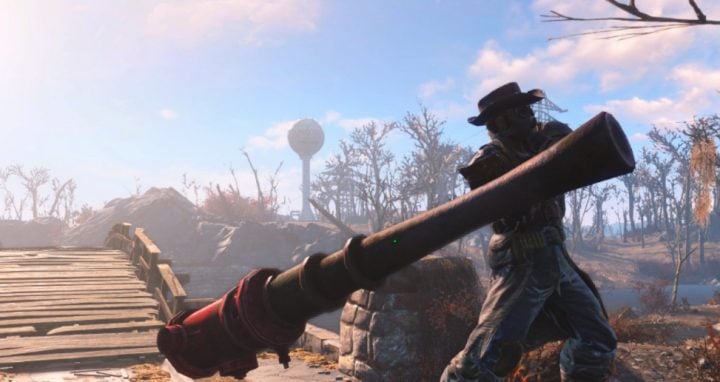 Remember, Bethesda's Creation Kit is for the Windows PC only. It will never make its way over to Xbox One or PlayStation 4.
If you're unfamiliar with the Creation Kit and you need assistance, take a look at the Creation Kit Wiki for help. It's a great place to start if you want to create for PS4 or another platform.
PS4 Fallout 4 Mods Release Date
Earlier this year, Bethesda confirmed plans to release Xbox One Fallout 4 mods in May and PS4 Fallout 4 mods in June.
Xbox One Fallout 4 mods arrived on schedule but the PS4 mods release date was delayed. Bethesda then delayed PS4 mods indefinitely leaving the release date and official release up in the air.
Well, after months of rumor and speculation, the official PS4 Fallout 4 mods release date is finally here.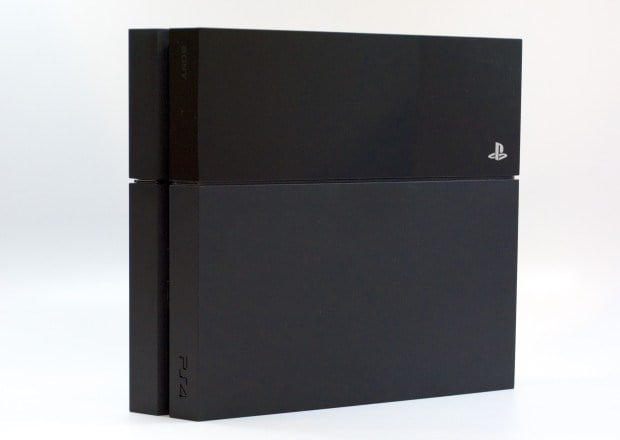 After a lengthy delay, Bethesda is now offering support for PS4 Fallout 4 mods. Those of you looking to use mods on PS4 will need to download the company's latest update (1.8).
At one point there were over 1000 PS4 Fallout 4 mod listings on Bethesda's marketplace and we expect many to reappear as we push away from today's release.
Currently, PS4 owners have access to 160 PS4 Fallout 4 mods.
Fallout 4 1.8 Update
Bethesda's Fallout 4 1.8 update brings mod support to the PlayStation 4.
The Fallout 4 1.8 update is live for the PC and it's not available for Xbox One and PlayStation 4. This is the update you need if you want to use mods.
On top of PS4 mod support, Bethesda's Fallout 4 1.8 update will also bring fixes for mods and gameplay issues.
For more on the 1.8 update's change log, look at our roundup.
PS4 Fallout 4 Mods Size
For the moment, it looks like PS4 Fallout 4 mod space will be limited to 900MB. On the Xbox One, the limit is 2GB.
Obviously, this is concerning to developers and mod users alike though Bethesda has said that its working with Sony to increase the limit.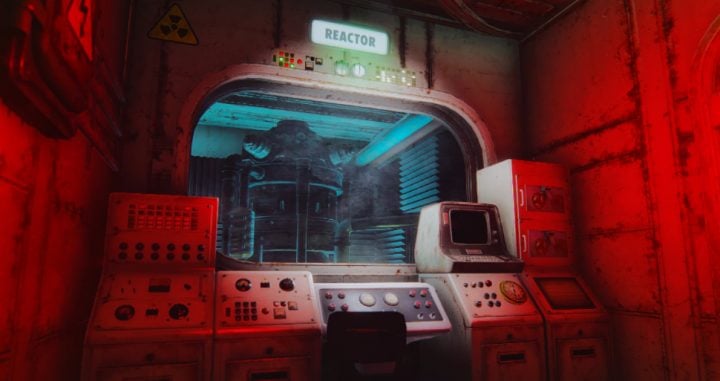 There's a chance that we'll see a change in the weeks ahead but for now, Bethesda says it hasn't heard anything concrete from its partner.
Of note is the fact that for Skyrim Special Edition, mods reserve 5 GB on the Xbox One and 1 GB of space on PlayStation 4.
No External Assets
Bethesda recently confirmed a caveat for PS4 Fallout 4 mods.
The developer says that you won't be able to use any external assets with PS4 Fallout 4 mods. Instead, you'll be limited to the assets that are included with the game itself.
What this means is that PS4 mods on Skyrim, and Fallout 4, will be far more limited than they are on the PC and Xbox One.
I couldn't possibly know since that isn't up to us

— Pete Hines (@DCDeacon) October 6, 2016
This could change down the road but it looks like the decision will be up to Sony, not Bethesda.
189 PS4 & Xbox One Fallout 4 Mods You Should Try Right Now
keyNuker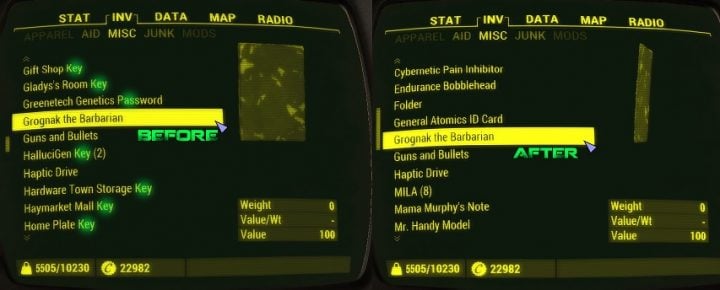 Let's start with one of our favorite PC Fallout 4 mods that quickly made it over to console.
keyNuker creates a key ring in your inventory that hides keys and passwords. With it installed, your MISC tab in on your Pip-Boy is going to be a lot more manageable, particularly if you're deep into the game with tons and tons of items listed.
The screenshot here shows you what the vanilla MISC tab looks like compared to the MISC tab with keyNuker installed. It's night and day.
This is one of our favorite Fallout 4 mods and one that should consider if you're tired of wasting time scrolling through hundreds (many of them worthless) of items.