Fallout 4 1.10.162 Update: What's New
Bethesda's finally released a new Fallout 4 update for Xbox One, PS4 and Windows PC and the November update brings some interesting, and delayed, content to the Creation Club.
It took five months, but the wait is over. The November patch is here and it includes some items that might convince you to hop back into the wasteland.
As expected, Bethesda's November Fallout 4 update requires a very big download and some of you might need to make room for it on your internal or external hard drive.
Per usual, Bethesda hasn't released an official change log for the Fallout 4 1.10.162 update and we probably won't get one. The company doesn't provide release notes for Fallout 4 updates anymore.
With that in mind, we want to run down everything we currently know about the Fallout 4 1.10.162 patch for Xbox One, PlayStation 4, and Windows PC.
Fallout 4 1.10.162 Update Size
The November Fallout 4 update is version 1.10.162 for the Xbox One. If you're playing the game on Sony's PlayStation 4, you'll see a different version number. Despite this, the updates are the same.
Bethesda's previous update, the June patch, required a 1.42GB download. The company's latest patch is nearly twice the size. Xbox One users will see a 3.6GB download and the PS4 patch is around the same size.
If your Xbox One, PlayStation 4, or Windows PC is connected to a fast Wi-Fi network it should take less than 10 minutes to download and install the update. If you're on a slow connection, it will obviously take longer.
If you haven't played the game in a long time, you might see a much larger download because you'll need to install the patches you missed.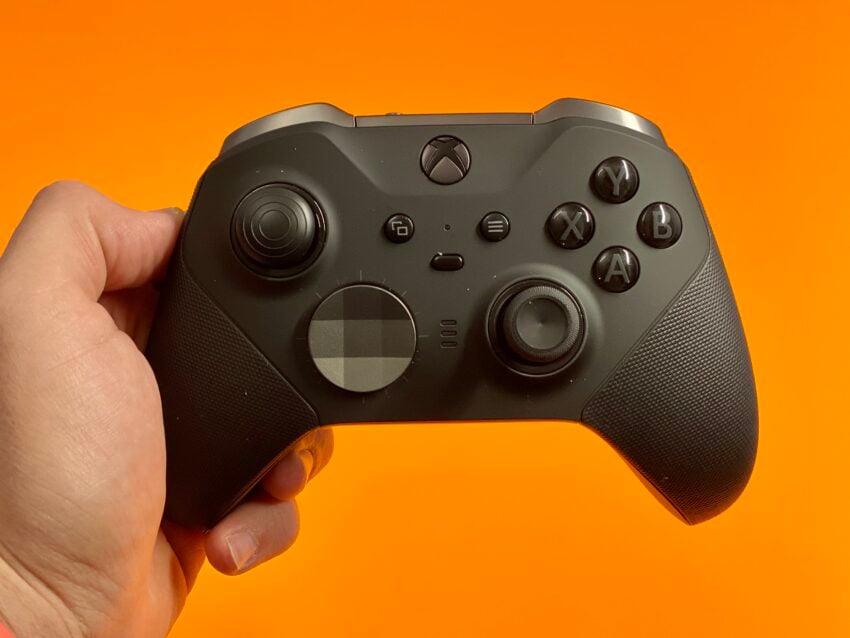 If your console is running out of space and you want to continue playing Fallout 4 online, you'll need to delete files to make room for the 1.10.62 update because it's a mandatory download for all players.
If you don't want to download the patch (there's always a chance it brings bugs and performance issues with it), you can put your console into offline mode and play the game offline.
If you're sick of deleting games or game clips when you need to install Fallout updates (or updates for other games), here are the best hard drives for Xbox One and the best hard drives for PS4.
November Fallout 4 Creation Club Content
The Fallout 4 November update brings several new items to the Creation Club marketplace including content the developer delayed weeks ago.
The new Creation Club creations include Capital Wasteland Mercenaries, the CR-74L Combat Rifle, the Tesla Cannon, Gunners vs. Minutemen, and Customizable Vault Suits.
Here's what you can expect from these creations:
Capital Wasteland Mercenaries
The Capital Wasteland Mercenaries Creation comes with eight new mercenary outfits, two of each classic FO3 style: Veteran, Troublemaker, Charmer and Adventurer. We returned to the original concept art when creating these to give them a fresh appearance.
To obtain these armors you'll need to fight the good fight in the Capital Wasteland by helping a ragtag group of mercenaries defend GNR! Return to this iconic setting and fight off an antagonistic military company that's taken over the station.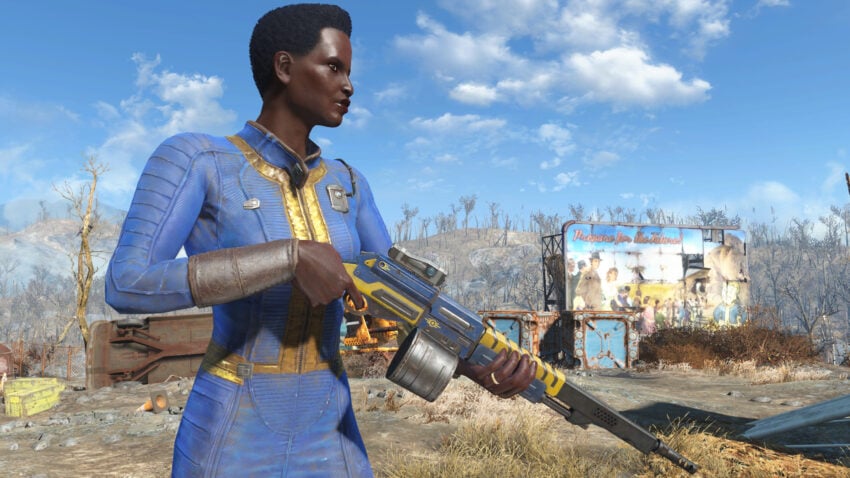 When traveling through the Commonwealth, a gun is as helpful as a guide. The CR-74L offers both. It features a fully automatic rifle that can tear through your enemies at breakneck speeds, with several different faction skins to customize its look. It also includes a handy holotape manual and virtual companion – a helpful guide as you learn the rifle's make and history.
Join the fight to retake Quincy! This can be done whether or not you've joined the Minutemen, although you'll find they're sturdier allies if you've helped re-establish them in the Commonwealth. As an extra reward, this Creation contains six new power armor skins for the TI-45, TI-51, TI-60 and X-01. Three of these celebrate the Minutemen and three celebrate the Gunners.
Designed by the U.S. government as a lightweight, anti-tank energy weapon, the Tesla cannon delivers a massive jolt to any unfortunate soul standing in its path. This Creation includes custom modifications, two attack styles and a new quest that has you track the whereabouts of a missing Gunner crew!
Behind every vault suit is a number, and with Vault-Tec, every number has its own story! With this content, you can modify or clean your suit at any armor workbench or try out a more classic look with utility jumpsuits from the Capital Wasteland!
Choose any vault number between 1 and 120 and pick from seven different colors to help you customize your suit.
A creation called Virtual Workshops was supposed to arrive in this update, but it has been delayed. Bethesda now says the creation should arrive in a December patch alongside new bug fixes.
Bethesda's community manager also says the Fallout 4 update "supports an improved ESL file format. We are freeing up approximately 2000 new form IDs, which will give these files more versatility by supporting a wider range of content."
Fallout 4 Creation Club Deals
If you're looking to snag additional Creation Club content, there are some limited time deals on the marketplace right now.
For a limited time you can snag the Settlement Ambush Kit, normally 900 Credits, for 450 Credits.
In addition, you can also snag two creations for free: Armor Paint Job – Institute (normally 100 Credits) and Weapon Paint Job – The Institute (normally 100 Credits).
Bug Fixes & Problems
At this point it looks like the November update is focused on new Creation Club content. Bethesda's community manager says this patch "will not have much in the way of fixes for past releases."
There's a chance the 1.10.62 patch brings some new issues with it so make sure you dig into feedback from Fallout 4 players before downloading the patch.
If you do notice issues after downloading the update, you'll want to take a look at our list of fixes for common Fallout 4 problems. It could help.
189 PS4 & Xbox One Fallout 4 Mods You Should Try Right Now
keyNuker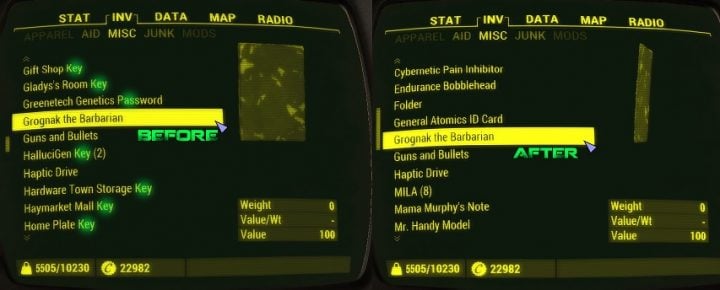 Let's start with one of our favorite PC Fallout 4 mods that quickly made it over to console.
keyNuker creates a key ring in your inventory that hides keys and passwords. With it installed, your MISC tab in on your Pip-Boy is going to be a lot more manageable, particularly if you're deep into the game with tons and tons of items listed.
The screenshot here shows you what the vanilla MISC tab looks like compared to the MISC tab with keyNuker installed. It's night and day.
This is one of our favorite Fallout 4 mods and one that should consider if you're tired of wasting time scrolling through hundreds (many of them worthless) of items.

As an Amazon Associate I earn from qualifying purchases.