Fallout 4 1.10.80 Update: What's New
Bethesda's pushed a new Fallout 4 1.10.80 update to the Xbox One, PlayStation 4, Windows PC and it brings some new content to the game's Creation Club marketplace.
In early March, Bethesda dropped a brand new Fallout 4 patch with new Creation Club content including new paint jobs and new pets. Earlier this week, the developer's followed it up with a brand new patch.
Bethesda's confirmed a brand new Fallout 4 patch, version 1.10.80, and it's rolling out to players right now.
The Fallout 4 1.10.80 update (1.23 on the PS4) is light on bug fixes, but it does bring some Creation Club content and deals to those looking to spice their game up.
In this guide we'll take you through everything you need to know about the Fallout 4 1.10.80 patch for your console.
Fallout 4 1.10.80 Update Size
When you go to play Fallout 4 you're going to encounter the 1.10.80 update and a fairly sizable download.
Once you start the game, the game might prompt you to download the patch. The exact size will depend on your console and region, but we're seeing a 727.9MB download for the Xbox One X in the United States.
It took us just around two minutes to download and install the 1.10.80 patch on the Xbox One X.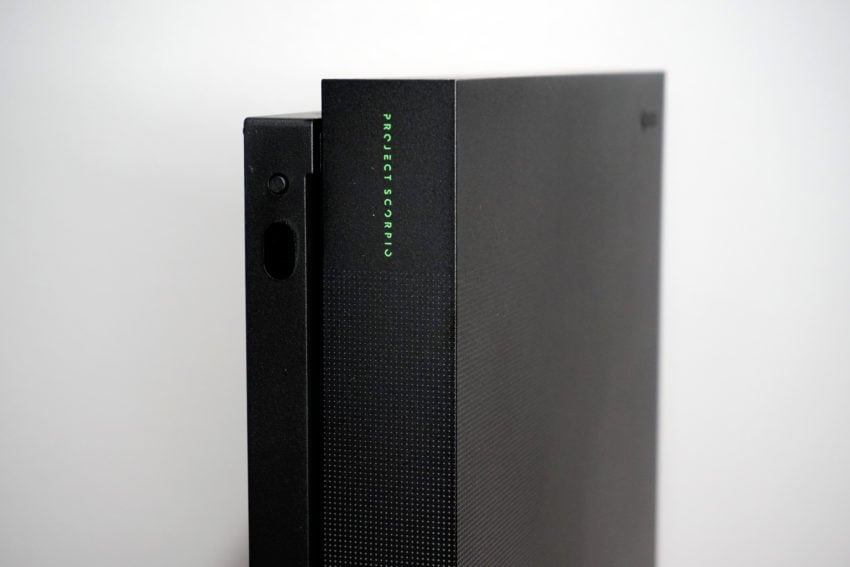 If you don't have a ton of space available on your console or PC, you'll need to make room for this patch. This is especially true if you own an Xbox One X and you skipped the 1.10.50 update. The 1.10.50 update was a 17GB download for Xbox One X users.
New Fallout 4 Creation Club Content
Bethesda's trotted out some new Creation Club content alongside the new patch including several new dog types.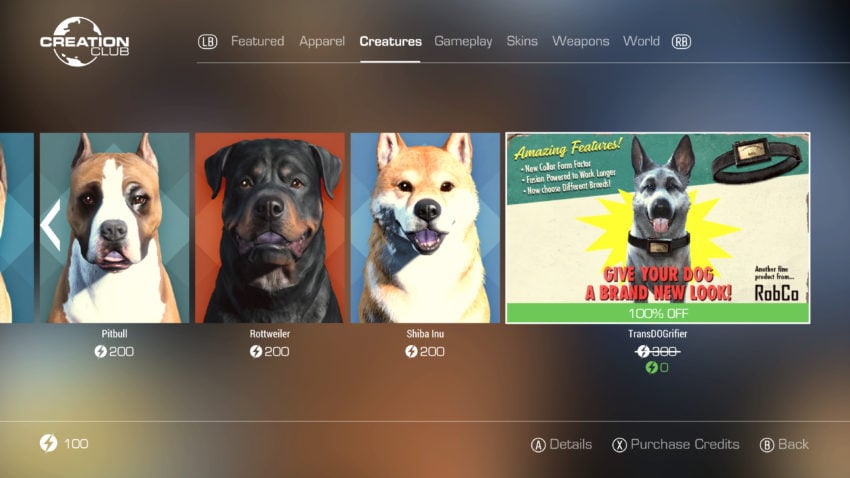 New additions include a Rottweiler (200 Credits), a Pitbull (200 Credits), and a Shiba Inu (200 Credits). There's also a free creation called TransDOGrifier. It's an updated dog collar and it's compatible with Dogmeat and the other dog breeds.
Fallout 4 Creation Club Deals
The new Fallout 4 patch also comes with some Creation Club deals on previous content for PlayStation 4, Xbox One, and Windows PC users.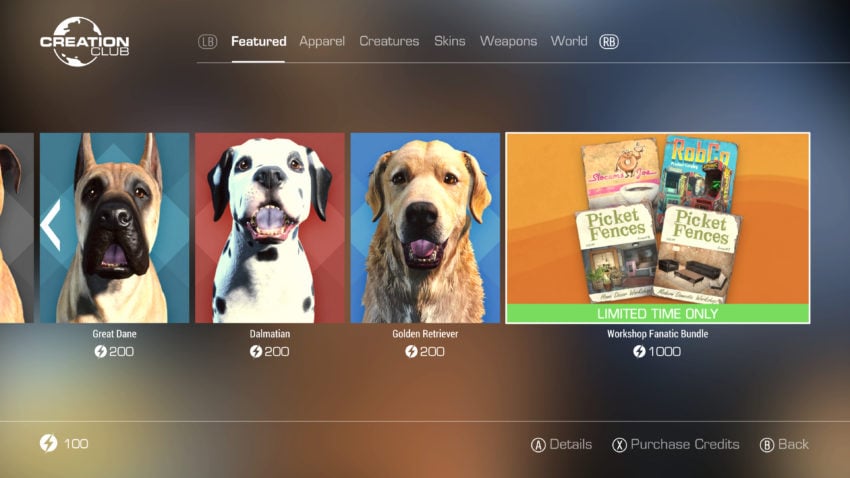 You'll notice a new Workshop Fanatic bundle that includes the Arcade Workshop Pack, Home Decor Workshop Pack, Coffee and Donuts Workshop Pack, and a Modern Furniture Workshop pack.  You can snag all four for 1000 credits.
The update also brings on the Gunner Armor Paint Job. For a limited time you can snag the creation (normally 100 credits) for free.
Bug Fixes
The additions to the Creation Club aren't the only changes on board the newest Fallout 4 patch.
Bethesda's change log confirms one other change, a bug fix for long initialization load times at game start up.
The Fallout 4 1.10.80 patch fixes this issue, but we're already hearing about problems with the latest patch. Some of these problems are brand new, others have carried over from the previous version of Fallout 4.
If you start noticing issues with the game after downloading the 1.10.80 patch, please take a look at our list of fixes for common Fallout 4 problems.
Bethesda should continue to support Fallout 4 with bug fixes, but these releases will likely be infrequent.
189 PS4 & Xbox One Fallout 4 Mods You Should Try Right Now
keyNuker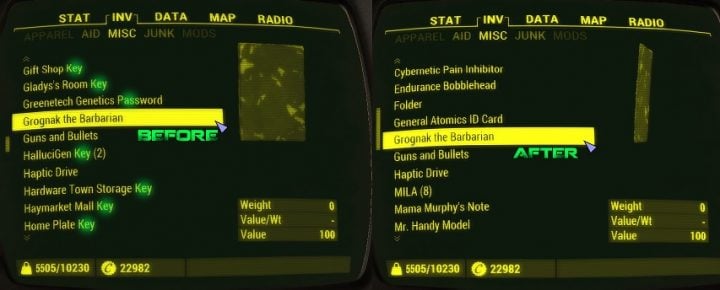 Let's start with one of our favorite PC Fallout 4 mods that quickly made it over to console.
keyNuker creates a key ring in your inventory that hides keys and passwords. With it installed, your MISC tab in on your Pip-Boy is going to be a lot more manageable, particularly if you're deep into the game with tons and tons of items listed.
The screenshot here shows you what the vanilla MISC tab looks like compared to the MISC tab with keyNuker installed. It's night and day.
This is one of our favorite Fallout 4 mods and one that should consider if you're tired of wasting time scrolling through hundreds (many of them worthless) of items.

As an Amazon Associate I earn from qualifying purchases.