Apple Watch 2 Release Date Rumors Heating Up
It might be a bit early, but Apple Watch 2 release date rumors have already begun to swirl, and a new report says that we might see the Apple Watch 2 arrive later than originally thought.
It was rumored last month that the Apple Watch 2 could be unveiled during an Apple event in March, alongside the announcement of the iPhone 6c. That report came from a highly credible source, so it's certainly believable, but a new report from TechCrunch says that we won't see the Apple Watch 2 release date until later in the year.
The Apple Watch first released back in late April last year, so it's still a very new device, but smartwatches are something that we're still not quite sure of as far as the update cycle is concerned. Will Apple update it every year or every two years? Longer than that?
According to TechCrunch, Apple may be aiming for a 1.5-year update cycle, as the website claims that the Apple Watch 2 release date could arrive at some point in September later this year.
Matthew Panzarino of TechCrunch says that we won't see an Apple Watch 2 in March, but rather "design partnerships" and "accessories," if that even.
He notes that he's not 100% sure on this, but he's "heard enough [from sources] to put it out there."
Panzarino has also noted that Apple is likely to "ship a minor revision of the Apple Watch that includes a FaceTime camera and not much else — but still that it would not be a full "Watch 2.0" with casing changes and major improvements."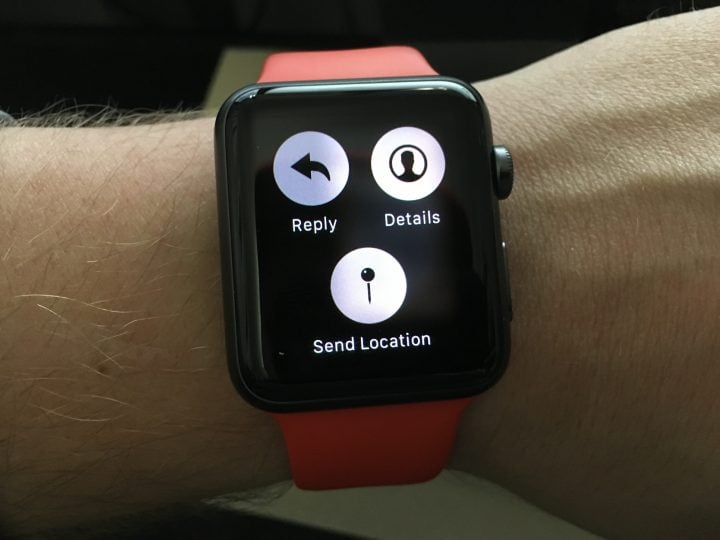 However, there's no word on when this could be, although the prediction is that September would be a good time to introduce a new Apple Watch, but whether or not it releases in September is another question. The first Apple Watch was unveiled in September, but didn't release until that next April.
Creative Strategies analyst Ben Bajarin also says that the Apple Watch supply chain isn't moving at all, which is another sign that a new Apple Watch isn't in production quite yet, saying that "orders would have taken place in the latter part of 2015 if a new product is shipping first half of 2016."
However, the supply chain for the first Apple Watch was rather quiet, so that could remain the same for the Apple Watch 2.
If you haven't bought an Apple Watch yet, it might not be a bad idea to wait for the Apple Watch 2 to release, as the new revision will likely be a big step forward. Of course, the Apple Watch is old enough that you can get a used model for pretty cheap now, but if you haven't gotten one yet, it's likely that you have the patience to wait a little longer.
65 Exciting Things You Can Do With the Apple Watch
Answer Calls on the Apple Watch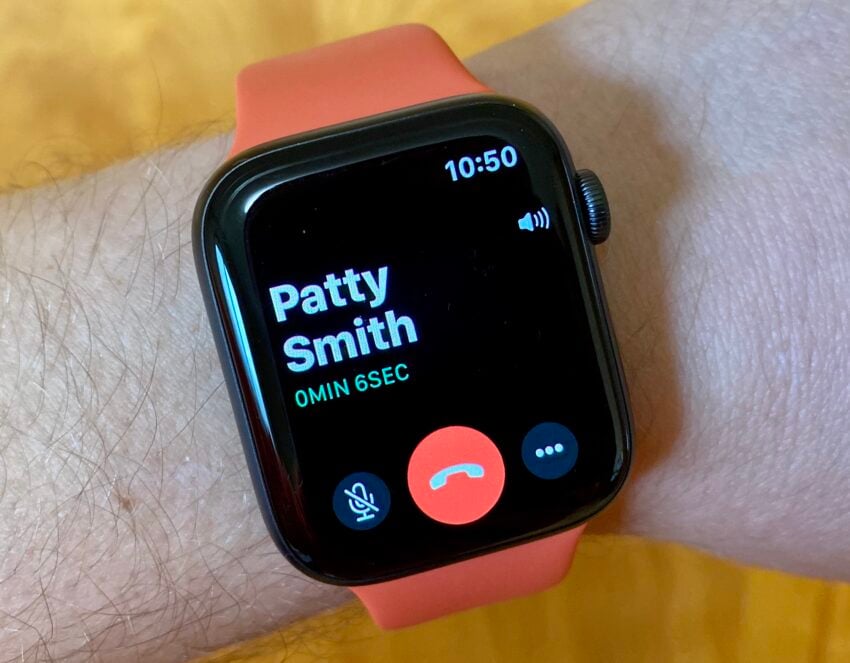 You can answer a call on your Apple Watch using it as a small Bluetooth speakerphone. You only want to use this for shorter calls because the audio quality isn't as good as when you are talking on speakerphone on your iPhone.
The Apple Watch only allows you to answer your calls on Speakerphone, so you won't want to use this all the time. It is very handy when you are working on a project or busy with your hands. Definitely be conscious of where you are taking calls. If you wouldn't talk on speakerphone, you shouldn't talk on your Apple Watch.
If you buy the new Apple Watch with LTE, you can even make calls on the Apple Watch without your iPhone nearby. This requires adding the watch to your plan for $10 a month. You cannot answer a FaceTime video call on the Apple Watch.

As an Amazon Associate I earn from qualifying purchases.