65 Exciting Things You Can Do With the Apple Watch
View and Reply to Texts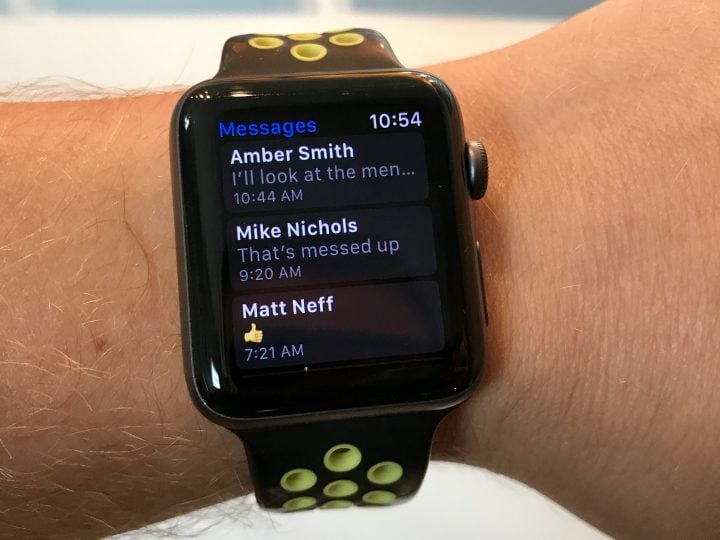 When you get a text message or an iMessage you can see it on your wrist so you don't have to take your phone out of your pocket. You can also reply quickly with canned messages, with Siri or by scribbling letter by letter what you want to say. It's a handy way to make sure you know if it's worth picking up your phone.
When a message comes in, you can reply from those canned messages, which will often pick up on the context of a call so that you can tap on an option that someone gives you. Or you can reply with an emoji or with your voice very fast. The scribbling option is accurate but takes longer.
You can also see recent conversations in the Messages app on the Apple Watch. This works with iMessage and text messages.

As an Amazon Associate I earn from qualifying purchases.