65 Exciting Things You Can Do With the Apple Watch
Silence Your Apple Watch in a Movie Theater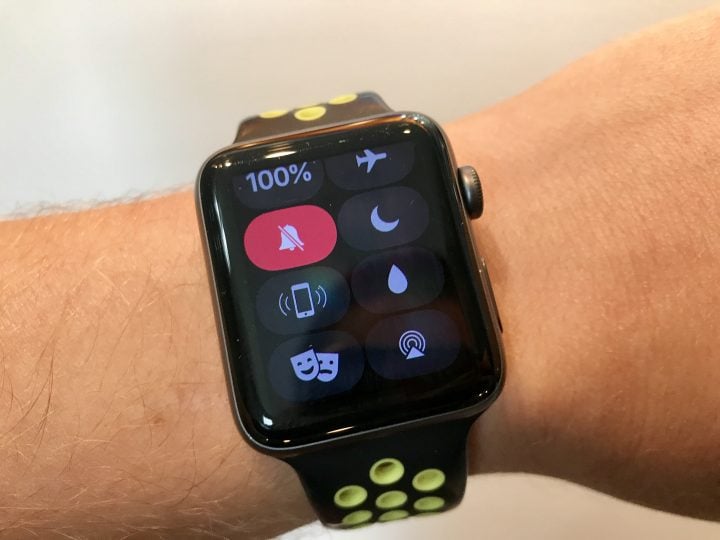 You can tell your Apple Watch not to respond to hand movements while you are at the movies.
This keeps your Apple Watch from lighting up when you move your arm. This is annoying when watching a movie in a dark theater and it's also annoying to the people around you. With this mode, the watch noises also stop, so you can enjoy the movie. You will still get notifications and the watch will vibrate so you know if something is happening, it's just less likely to annoy people around you.
Swipe up from the Apple Watch home screen and you'll see a pair of theater masks. If you don't then you need to update your Apple Watch. Tap on the masks to turn on Theater mode. When you are done, tap on it again to turn it off.

As an Amazon Associate I earn from qualifying purchases.