65 Exciting Things You Can Do With the Apple Watch
Remote Camera Viewfinder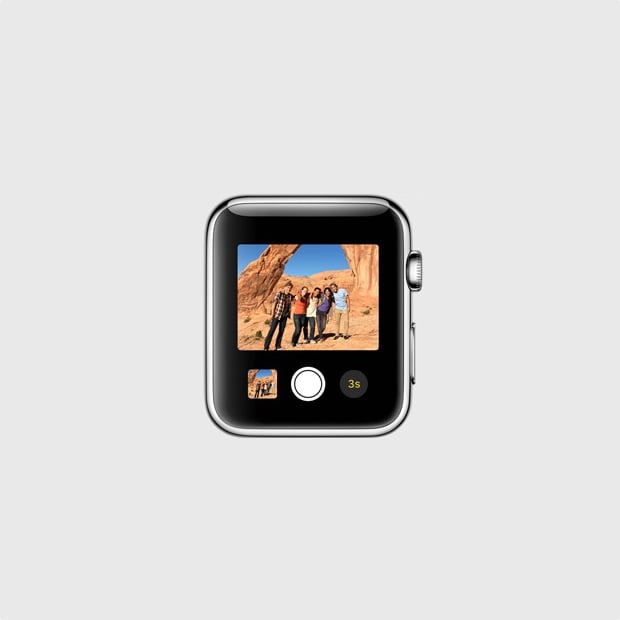 You can use the Apple Watch as a remote viewfinder for your iPhone. With this option you can set the camera up, walk into the frame and make sure the photo looks great, then take a photo. It's a cool way to be in the photo without resorting to a selfie stick and a timer.
Right now there is no way to use a camera on your Apple Watch to make video calls or to take a picture without your iPhone. There are rumors that Apple will add a camera to a new Apple Watch, but it's all up in the air still.

As an Amazon Associate I earn from qualifying purchases.