Apple Watch Deals: Amazing Discounts on Pre-Owned Models
If you've been waiting on some good Apple Watch deals to come around, now may be the time to pounce, as all sorts of Apple Watch pre-owned models are crazy cheap right now.
The Apple Watch released earlier in the year, with many consumers jumping to buy one right on release day. However, if you have decided to wait patiently for a good Apple Watch deal to roll around, you'll most certainly be rewarded.
We've seen a few Apple Watch deals over the last few months, but nothing super fantastic as far as big discounts are concerned. Not too long ago, Apple offered $50 off an Apple Watch if you bought a new iPhone along with it. That's a nice little discount, but still not anything too crazy, since you still had to spend more money in order to take advantage of the deal.
However, for those who have been waiting extra patiently, you are being rewarded, as CowBoom has pre-owned models of the Apple Watch on sale for as much as almost $200 off.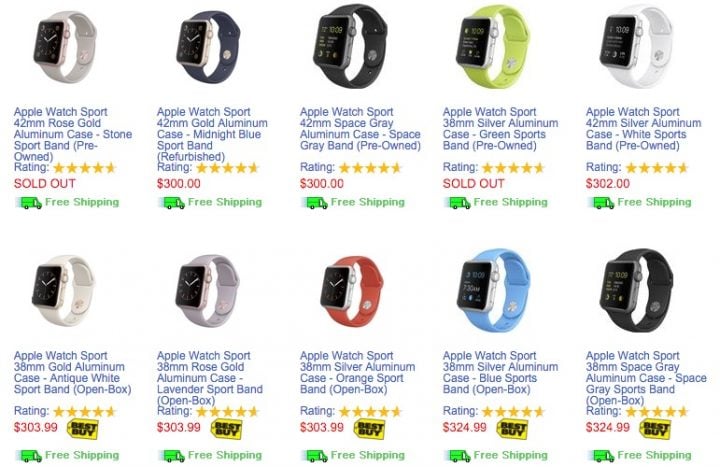 On CowBoom's website, there are a handful of different Apple Watch combinations you can choose from, all of which are at different price points (even some units that are the same size are priced differently based on the color of the band and such, which is kind of weird). Because of this, be sure to keep an eye on the prices and don't worry too much about the color of the band, since you can easily change them out (and you'll probably want new bands in the future and such anyway).
Read: Apple Watch Review
The cheapest Apple Watch you can get right now is the 38mm Apple Watch Sport for just $262, which is $87 off the normal everyday price. There are several different combinations to choose from at this price.
As for the cheapest 42mm Apple Watch model, you can get the larger Apple Watch Sport for as low as $269, which is a whopping $130 off the normal price for a 42mm Apple Watch Sport. However, this only for the gold aluminum color, so if you want silver or black, you'll be spending at least $300 for the privilege.
Still, that's a crazy $100 off the 42mm Apple Watch Sport, which is pretty impressive, even if it is a pre-owned model.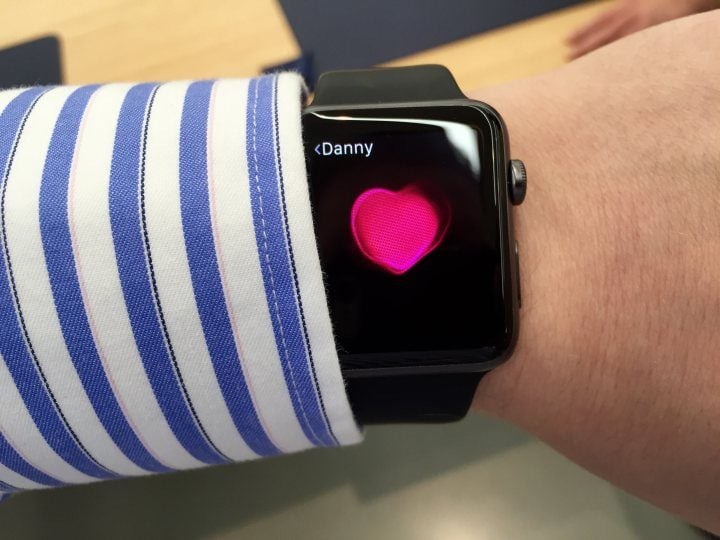 The cheapest Apple Watch stainless steel model will have you spending at least $373, which is a bit more cash to spend than the Apple Watch Sport, but you'll be saving yourself a crazy $176 by opting for the slightly more expensive model.
These prices still aren't cheaper than other smartwatches on the market, since you can get a used Moto 360 for less than $100, and the new second-generation Moto 360 is priced at only $250 brand new, but the Apple Watch is the only smartwatch out there that is fully compatible with the iPhone.
Of course, you can use an Android Wear smartwatch with the iPhone, but the compatibility is still pretty lacking as far as features are concerned, which is why it might leave your longing for more if you go the Android Wear route.
So while you might be spending more on the Apple Watch, it'll give you a much better experience with the iPhone than any other smartwatch out there, and if you were patient enough to take advantage of a really good Apple Watch deal, then you actually won't be spending all that much more for an Apple Watch, compared to an Android Wear device.
65 Exciting Things You Can Do With the Apple Watch
Answer Calls on the Apple Watch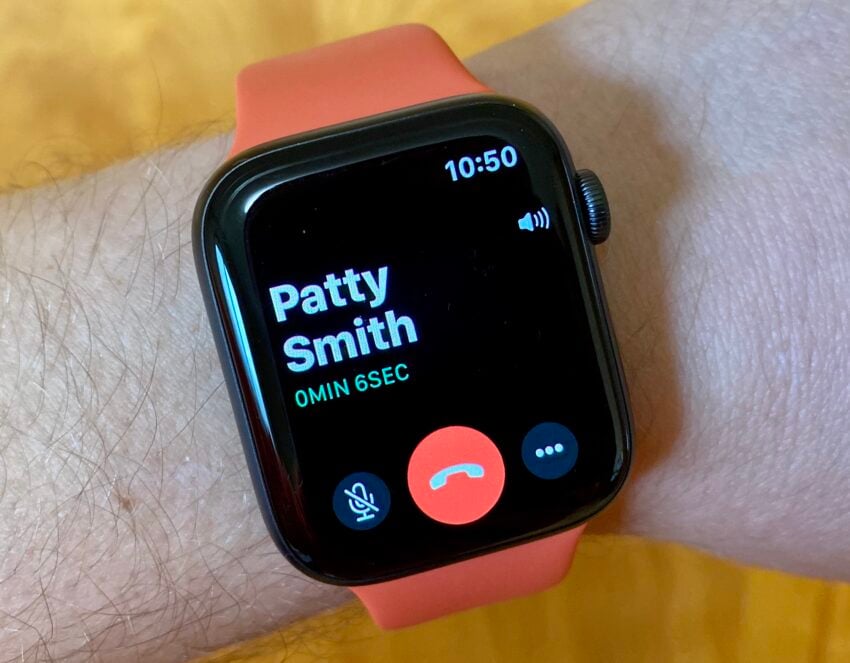 You can answer a call on your Apple Watch using it as a small Bluetooth speakerphone. You only want to use this for shorter calls because the audio quality isn't as good as when you are talking on speakerphone on your iPhone.
The Apple Watch only allows you to answer your calls on Speakerphone, so you won't want to use this all the time. It is very handy when you are working on a project or busy with your hands. Definitely be conscious of where you are taking calls. If you wouldn't talk on speakerphone, you shouldn't talk on your Apple Watch.
If you buy the new Apple Watch with LTE, you can even make calls on the Apple Watch without your iPhone nearby. This requires adding the watch to your plan for $10 a month. You cannot answer a FaceTime video call on the Apple Watch.

As an Amazon Associate I earn from qualifying purchases.