Apple Watch Deals Arrive Leading Up to Christmas
While Black Friday is now long gone, some of the same deals are still live, including a couple of worthy Apple Watch deals that you can take advantage of right now as we get closer to Christmas.
Black Friday, as you may know, is the one day out of the year where retailers aim to discount popular products by a decent percentage, and while it's called Black Friday, this year was more like Black November, as there were deals going on all month long, and some of those deals are still going strong into December.
Even towards the beginning of November, there were some great deals on pre-owned Apple Watches, where you could have gotten an Apple Watch for as low as $260. If you missed those deals, as well as the Apple Watch deals during Black Friday, there's actually still time to buy an Apple Watch for cheap.
It turns out that you can still buy an Apple Watch at a significant discount if you missed out on the Black Friday deals late last month.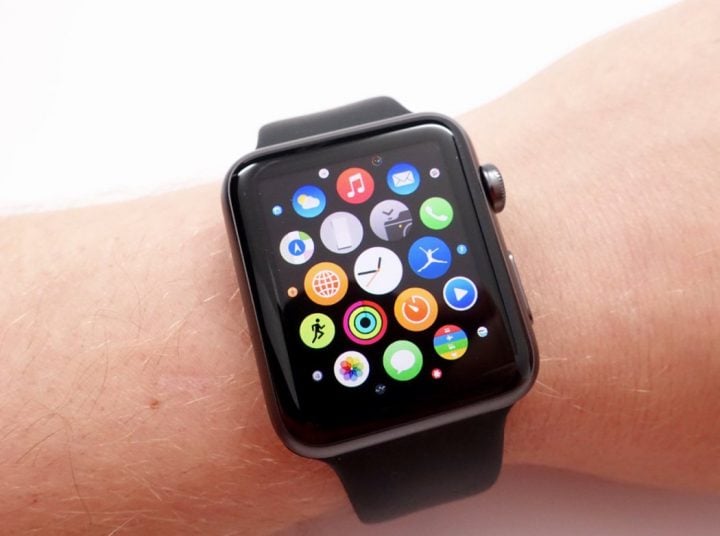 Both Target and B&H Photo are having deals on the Apple Watch. B&H probably has the best deal we've seen in a while, where you can buy a 38mm Apple Watch for $299 (which is $50 off the normal price) and get a free $50 B&H gift card as well, which essentially drops the price down to just $250.
At Target, you can buy an Apple Watch at full price and get a free $100 Target gift card with your purchase. This applies to both the 38mm and 42mm Apple Watch models, including both Sport and Stainless Steel models.
UPDATE: Best Buy is now offering every Apple Watch model for $100 off, starting at $250 for the 38mm Apple Watch Sport.
Unfortunately, the B&H deal only applies to the 38mm Apple Watch, so if you're wanting a 42mm model, it might be best to shoot for Target, even though you'll have to pay full price up front.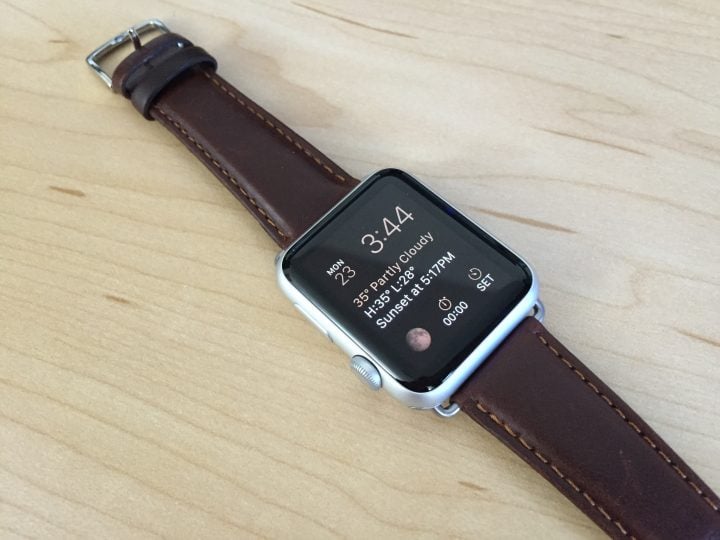 The Apple Watch was launched earlier in the year, and while it's over six months old, it's still a very new device and it's no doubt that it will be a big Christmas gift this season.
However, these Apple Watch deals still don't make Apple's wearable cheaper than other smartwatches on the market, especially since you can get a first-generation Moto 360 for around $150, and the new second-generation Moto 360 is priced at only $250. Of course, the Apple Watch is the only wearable fully compatible with iOS, so it's a no-brainer for iPhone users.
You can still use an Android Wear smartwatch with the iPhone, but the features and integration are pretty lacking.
So while you might be spending more on the Apple Watch overall, it'll at least give you a much better experience with the iPhone than other smartwatches that are on the market. Plus, if you take advantage of these Apple Watch deals going on, your wallet will thank you.
65 Exciting Things You Can Do With the Apple Watch
Answer Calls on the Apple Watch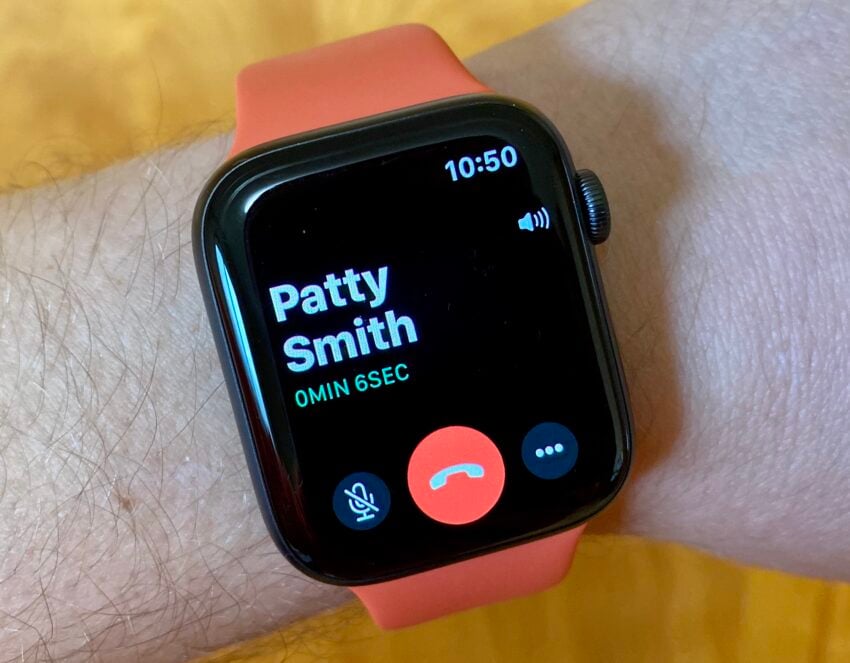 You can answer a call on your Apple Watch using it as a small Bluetooth speakerphone. You only want to use this for shorter calls because the audio quality isn't as good as when you are talking on speakerphone on your iPhone.
The Apple Watch only allows you to answer your calls on Speakerphone, so you won't want to use this all the time. It is very handy when you are working on a project or busy with your hands. Definitely be conscious of where you are taking calls. If you wouldn't talk on speakerphone, you shouldn't talk on your Apple Watch.
If you buy the new Apple Watch with LTE, you can even make calls on the Apple Watch without your iPhone nearby. This requires adding the watch to your plan for $10 a month. You cannot answer a FaceTime video call on the Apple Watch.

As an Amazon Associate I earn from qualifying purchases.