Griffin Travel Power Bank Charges the Apple Watch On the Go
Ever needed to charge your Apple Watch, but you can't get near an outlet to charge it up? The new Griffin Travel Power Bank is a small battery pack with an Apple Watch magnetic charger built in that allows you to charge up your Apple Watch while on the go.
The Travel Power Bank is about the size of two Apple Watch bodies side-by-side, but it's small enough to fit on a keychain if you want, and it even comes with a keyring attached for such purposes.
The device comes with a 1,300mAh battery, which Griffin says is just enough juice to deliver four full charges to your Apple Watch before you'll need to charge up the battery pack itself eventually.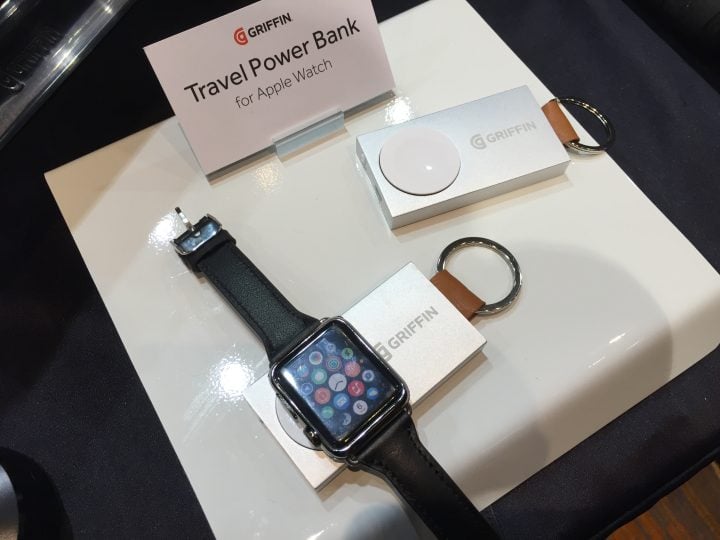 The Travel Power Bank will become available at some point during the second quarter later this year and will be priced at $69 when it releases.
Griffin also announced a couple of new Apple Watch bands, one of which is the Uptown leather band and the other being the Trainer band.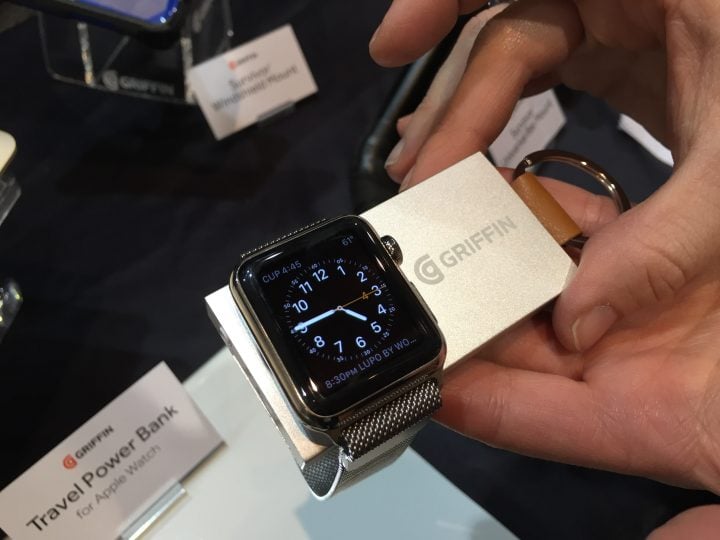 The Uptown is a double-looped leather band similar to that of Hermes's Double Tour band, which costs several hundreds of dollars. The Uptown, though, will be priced at only $59 when it releases later in the year and will come in a variety of colors.

The Trainer band is made out of silicone and is ideal for working out and sweating in. The Trainer will cost only $39 and will also come in a handful of colors. Specific release dates for all of Griffin's new products haven't been disclosed, but we should be hearing more about that later in the year.
65 Exciting Things You Can Do With the Apple Watch
Answer Calls on the Apple Watch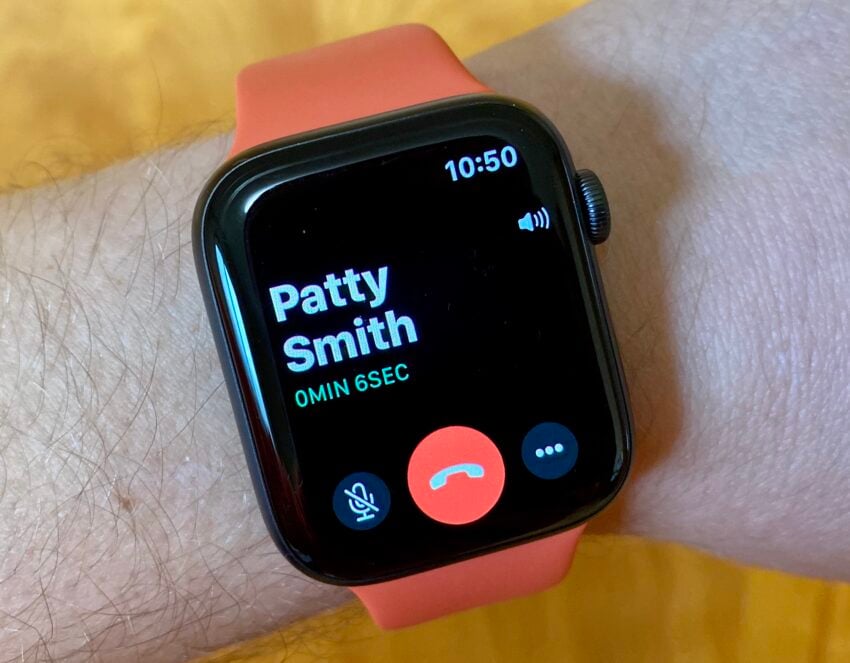 You can answer a call on your Apple Watch using it as a small Bluetooth speakerphone. You only want to use this for shorter calls because the audio quality isn't as good as when you are talking on speakerphone on your iPhone.
The Apple Watch only allows you to answer your calls on Speakerphone, so you won't want to use this all the time. It is very handy when you are working on a project or busy with your hands. Definitely be conscious of where you are taking calls. If you wouldn't talk on speakerphone, you shouldn't talk on your Apple Watch.
If you buy the new Apple Watch with LTE, you can even make calls on the Apple Watch without your iPhone nearby. This requires adding the watch to your plan for $10 a month. You cannot answer a FaceTime video call on the Apple Watch.