How to Change Apple Watch Bands
While you can customize the watch face on your Apple Watch, you can also add a bit of personality through the watch band. Here's how to change Apple Watch bands to get a unique look.
There are several different kinds of Apple Watch bands that Apple sells directly, including different colors of their Sport Band, as well as the Leather Loop, Milanese Loop, and a few other options to choose from.
There are even third-party watch bands that you can buy on Amazon that are priced way less than Apple's own bands, which is a good option if you don't want to pay a lot of money for an alternative watch band.
There are many reasons why you might want to change bands on the Apple Watch, the biggest reason being that the Apple Watch Sport only comes with a Sport Band, which is a silicone band that looks good, but might not fit in with a specific outfit that you're wearing.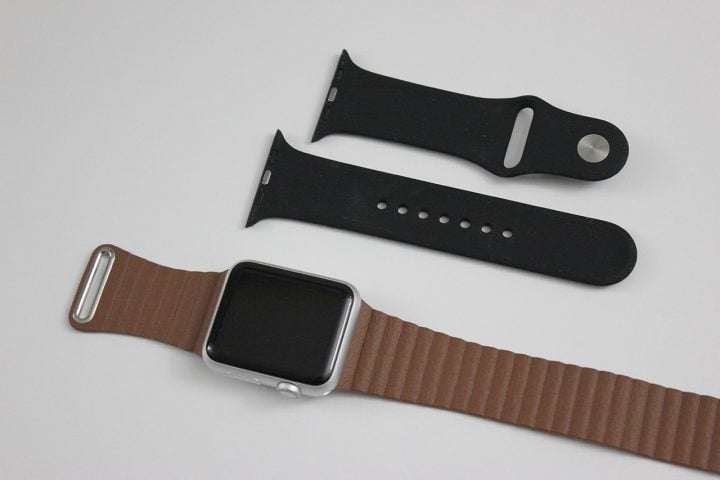 Different watch bands go well with different outfits or occasions, which is why it's not a bad idea to have a few watch bands to choose from that you can switch out at a moments notice.
However, if you're not sure how exactly to change Apple Watch bands, here's a quick how-to guide that takes you through the process.
How to Change Apple Watch Bands
Unlike traditional watches, it's way easier to change Apple Watch bands, since the bands are only held in place by a clasp, so to speak, rather than a spring-loaded lug that would usually require a special jeweler's tool to remove.
Start by flipping your Apple Watch over to reveal the back side. On each end you'll see a small elongated oval button. Pressing these buttons down will release the clasp holding the watch band in place.
So while holding down the button, carefully slide out the watch band to one side or the other. You may have to wiggle it a bit to loosen it up so that it will slide out more easily. Do this for both sides.
When you have both sides of the watch band removed, it's time to put your new watch band on. To determine which of the two sections of the watch band goes on which side of the watch, always remember that the watch band section with the buckle always goes on the top of the Apple Watch.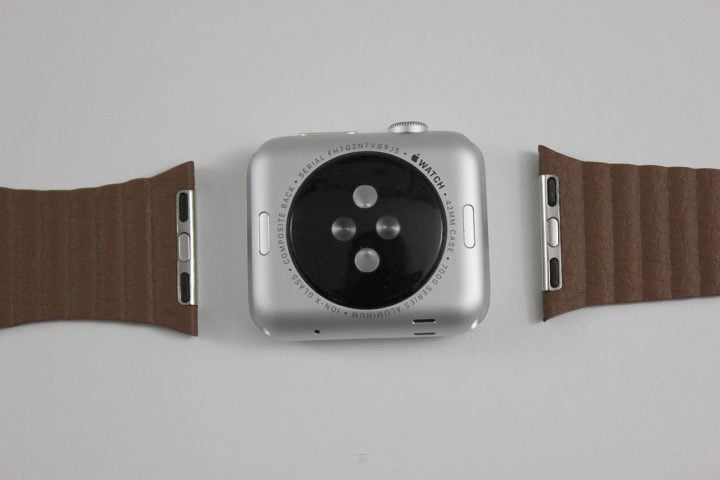 Another important thing to note is that the side of the watch band that has the small silver plate on the end is the side that will face down. In other words, that's the side that will be on the inside when you wear the watch.
To put on the new watch band, simply slide it the band from one side or the other and you'll eventually hear a faint click noise, which means that the clasp has grabbed onto the band and it's now in place and secure.
Do this for the other side and you'll have your new watch band installed in no time.
Apple Watch Band Selection
If you don't yet have a spare Apple Watch band to switch to, don't worry, as there are a lot of options to choose from.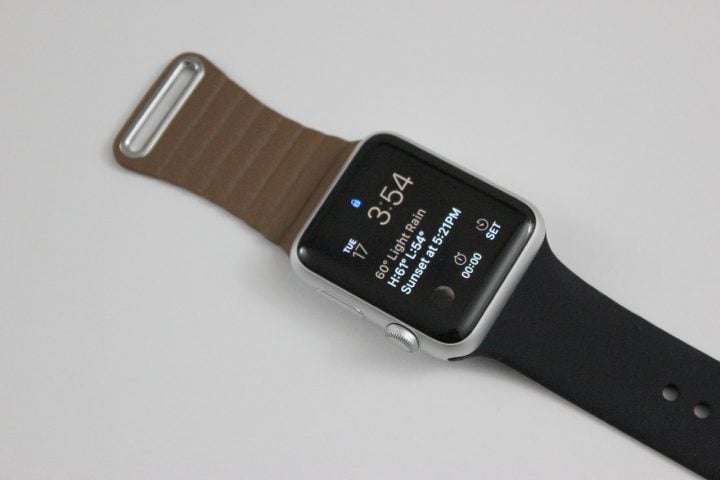 Apple has a selection of watch bands that they make, starting at $50 and going all the way up to $450 if you want to spend that much. However, if you're a frugal shopper, then even $50 is much more than you want to spend on a watch band.
Luckily, there a ton of third-party options on Amazon, including watch bands that are nearly exact copies of Apple's own watch bands that you can get for a fraction of the price.
Personally, I have a MoKo Sport Band and a HappyCell Leather Loop and I'm happy with both of them so far. The Leather Loop is a good everyday band to wear, while the Sport Band is good for working out.
Whatever watch band you decide to go with, though, you now have the knowledge to easily and quickly change out your Apple Watch band whenever you want.
65 Exciting Things You Can Do With the Apple Watch
Answer Calls on the Apple Watch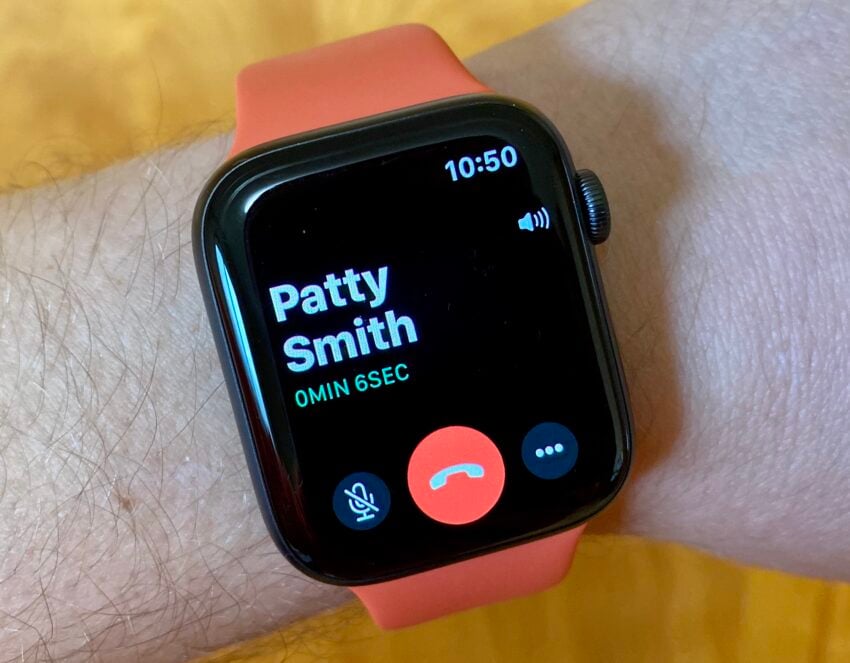 You can answer a call on your Apple Watch using it as a small Bluetooth speakerphone. You only want to use this for shorter calls because the audio quality isn't as good as when you are talking on speakerphone on your iPhone.
The Apple Watch only allows you to answer your calls on Speakerphone, so you won't want to use this all the time. It is very handy when you are working on a project or busy with your hands. Definitely be conscious of where you are taking calls. If you wouldn't talk on speakerphone, you shouldn't talk on your Apple Watch.
If you buy the new Apple Watch with LTE, you can even make calls on the Apple Watch without your iPhone nearby. This requires adding the watch to your plan for $10 a month. You cannot answer a FaceTime video call on the Apple Watch.