How to Get Directions on the Apple Watch
If you're lost and need to get directions quickly, here's how to get directions right on the Apple Watch without pulling out your iPhone.
The Apple Watch can do a lot of neat stuff, like reply to a text message or make a phone call right from the device without even touching your iPhone, but its capabilities don't stop there.
If you need to get directions to somewhere, that's likely to happen while you're driving, and since it's dangerous to use your phone while you're driving, you can use your Apple Watch instead, since it has Apple Maps built in.
Of course, you can also get Google Maps on the Apple Watch as well, but it doesn't work with Siri, and since it's all about getting directions completely hands-free while driving, Google Maps probably isn't the best choice here. However, Apple Maps can certainly hold its own these days.
Technically, using your Apple Watch while driving is perhaps just as dangerous as using your iPhone while behind the wheel, but the awesome thing about the wearable device is that you can use Hey Siri and get directions to somewhere while keeping both hands on the wheel.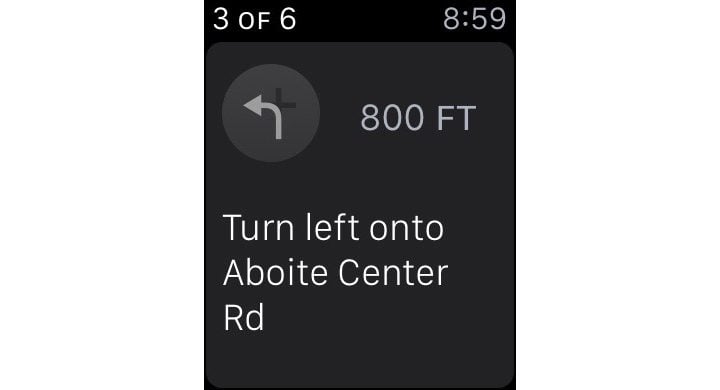 Without further ado, here's how to get directions on the Apple Watch.
Getting Directions on the Apple Watch
One of the best features on the Apple Watch is Siri, because while you could navigate around the small screen, sometimes it's just not ideal to do so. With Siri, you can tell your watch to do your dirty work for you, including getting directions.
There are a few different ways that you can get directions on your Apple Watch, but using Siri is perhaps the best option when you're driving.
Simply raise your wrist and activate Siri by saying "Hey Siri." From there, say something along the lines of "Take me to Home Depot" or "driving directions to Home Depot." You can also be more specific and saying something like, "Take me to the nearest post office."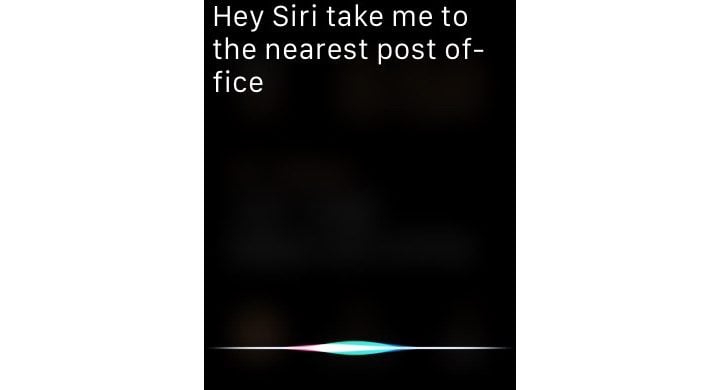 Siri will open up Apple Maps on the Apple Watch and show you the route to the place you want to go from your current location.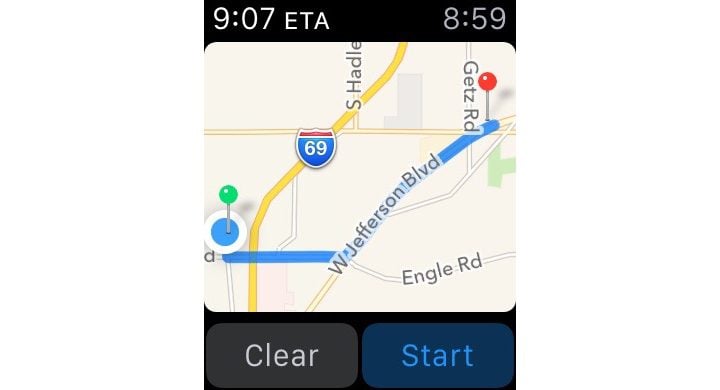 Tap on Start to begin turn-by-turn navigation. However, one thing to keep in mind is that your Apple Watch won't give the same overhead view as the app on your iPhone, but instead will give you a list of turns and will notify you on your wrist that a turn is coming up. You can simply just look at your watch to see what the street name is and what direction you need to turn in.
https://youtu.be/PfeOJuFdeUY
Another thing to note is that getting directions on your Apple Watch will automatically open up the Apple Maps app on your iPhone so that you can continue with directions on your phone without any lag time.
Another way that you can get directions on your Apple Watch is opening up the Apple Maps app manually, which requires more screen time and tapping, so it's not the optimal choice while you're driving, but if you're walking it can be a good option, especially if you want more control, as Siri can sometimes be unpredictable.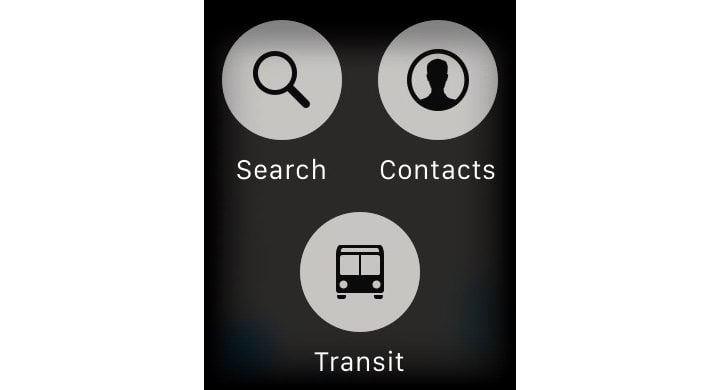 To do this, simply open up the Apple Maps app from the app layout home screen. It will launch and show you your current location. From here, press hard on the screen to activate Force Touch and then choose between Search, Contacts, or Transit.
The Contacts option will allow you to quickly get directions to a contact's address if you have it included with their contact information. Otherwise, you can tap Search and use dictation to search for an address or location, or choose from a list of places that you've searched before.
65 Exciting Things You Can Do With the Apple Watch
Answer Calls on the Apple Watch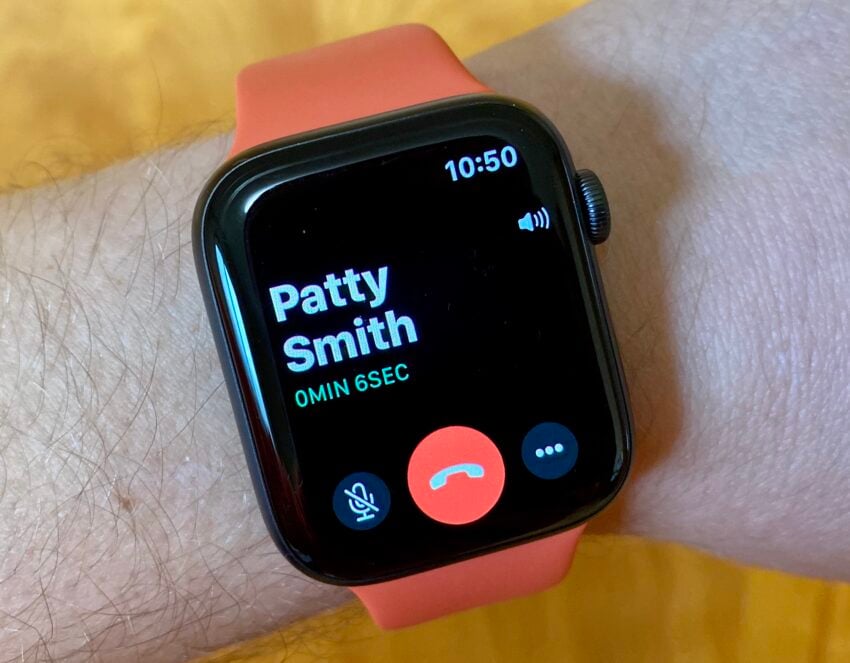 You can answer a call on your Apple Watch using it as a small Bluetooth speakerphone. You only want to use this for shorter calls because the audio quality isn't as good as when you are talking on speakerphone on your iPhone.
The Apple Watch only allows you to answer your calls on Speakerphone, so you won't want to use this all the time. It is very handy when you are working on a project or busy with your hands. Definitely be conscious of where you are taking calls. If you wouldn't talk on speakerphone, you shouldn't talk on your Apple Watch.
If you buy the new Apple Watch with LTE, you can even make calls on the Apple Watch without your iPhone nearby. This requires adding the watch to your plan for $10 a month. You cannot answer a FaceTime video call on the Apple Watch.

This article may contain affiliate links. Click here for more details.