How to Rearrange & Organize Apple Watch Apps
If you're not too fond of how your Apple Watch apps are laid out, here's how to rearrange and organize Apple Watch apps.
The Apple Watch is just over six months old, but it's still a very new device, especially considering that it just recently received its first major software update since the smartwatch's officially release back in April. WatchOS 2 brings some much needed bug fixes, performance improvements.
However, one thing that remained the same was the app layout, which remains a shuffled mess of circular app icons that look like they're just thrown out there. Granted, it does make it a bit easier to find and select an app on the smaller screen, but it's definitely not something that users will get used to right away if they're more used to the grid layout on the iPhone and iPad.
The good news is that new Apple Watch user can make things a bit more bearable by organizing and rearranging their Apple Watch apps into a layout that works best for them.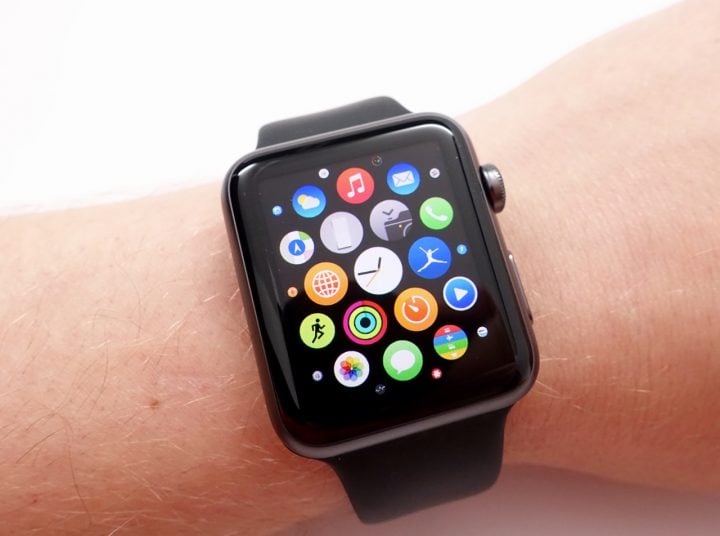 If you want to make it easier to find that Apple Watch app and put apps that you use most often in the forefront, here's how to rearrange and organize Apple Watch apps.
Rearranging Apple Watch App Icons
There are a couple of ways you can go about rearranging and organizing your Apple Watch app layout. You can either do it right on the watch itself or through the Apple Watch app on your iPhone.
Read: Apple Watch Review
Doing it on your iPhone is far easier, but the ability to change around apps right on the watch is a great feature to have as well, especially if you're in a pinch or just want to quickly move an app icon somewhere else in the app layout.
On Your iPhone
To rearrange app icons on your Apple Watch from your iPhone, simply open up the Apple Watch app on your iPhone and tap on App Layout.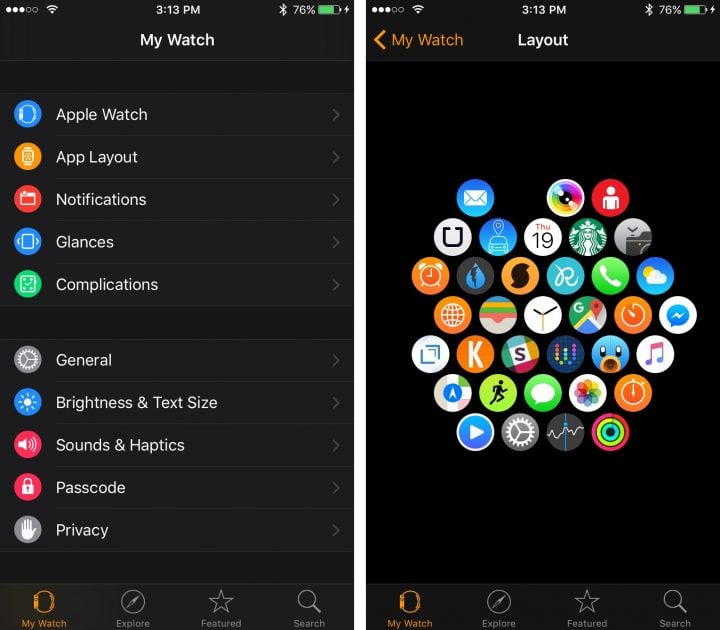 This will bring up an exact look at what your app layout looks like on your Apple Watch, but just zoomed out a little to see every app in one frame.
From here, you can move around app icons to wherever. Just tap and hold on an app until it enlarges, and then you can drag it around and place it wherever you want. Just know that all apps much be touching in some way, so you can't have an app all by itself in the corner.
Another thing worth knowing is that the apps don't have to make a perfect circle (or hexagon if you want to be specific). You can move apps and rearrange them into a configuration that works well for you.
On Your Apple Watch
If you don't want to rearrange Apple Watch app icons on your iPhone, but rather right on the Apple Watch itself, you can do just that.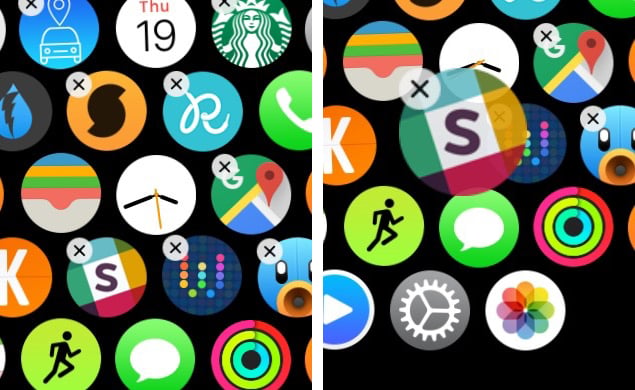 Simply click down on the Digital Crown wheel to bring up the app layout. Now, just tap and hold on an app to enable "jiggle mode" so to speak. This will allow you to tap-and-hold on apps and then drag them around the screen and place them anywhere you want.
As you may come to quickly realize, it's a bit more difficult to move around apps on the Apple Watch due to the smaller screen, but it can be a quicker way to move around an app if you just want to move around one or two apps.
A good idea that you may want to implement is having your most-used apps more in the center of the screen where they're quickly accessible, with your less-used apps around the outskirts, but it's really up to you how you want to layout your Apple Watch apps — it's where you have the most creativity.
65 Exciting Things You Can Do With the Apple Watch
Answer Calls on the Apple Watch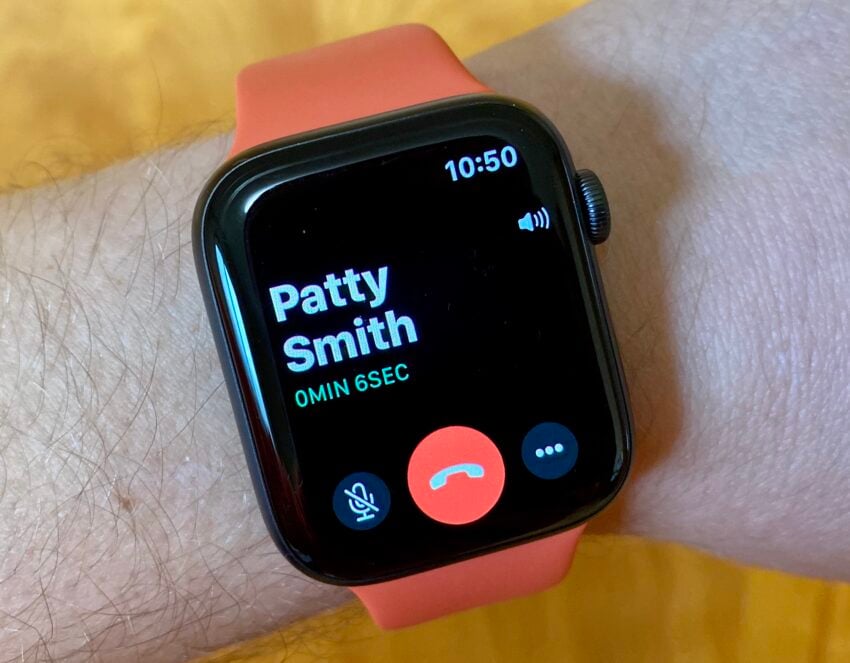 You can answer a call on your Apple Watch using it as a small Bluetooth speakerphone. You only want to use this for shorter calls because the audio quality isn't as good as when you are talking on speakerphone on your iPhone.
The Apple Watch only allows you to answer your calls on Speakerphone, so you won't want to use this all the time. It is very handy when you are working on a project or busy with your hands. Definitely be conscious of where you are taking calls. If you wouldn't talk on speakerphone, you shouldn't talk on your Apple Watch.
If you buy the new Apple Watch with LTE, you can even make calls on the Apple Watch without your iPhone nearby. This requires adding the watch to your plan for $10 a month. You cannot answer a FaceTime video call on the Apple Watch.

This article may contain affiliate links. Click here for more details.