How to Uninstall Apple Watch Apps
Not all iPhone apps that you have installed need to be installed on your Apple Watch as well. Here's how to uninstall Apple Watch apps.
The release of WatchOS 2 brought a new feature to Apple's smartwatch known as native apps, which are apps that can run by themselves right on the Apple Watch without needing your iPhone in proximity. For example, the RunKeeper app can track your run right on your Apple Watch without needing to take your iPhone with you. While it won't be as accurate as having your iPhone on your person, it's at least an option that you have.
There are a lot of Apple Watch apps available, and you can actually have your Apple Watch automatically install the Apple Watch app of any iPhone app that you download and install (if the iPhone app has an Apple Watch version, that is).
Read: Apple Watch Review
However, while you may find that an iPhone app is pretty useful, you may not use it all that much (if at all) on your Apple Watch, which is why it's probably just best to uninstall it and make room for other Apple Watch apps.
Here's how to uninstall Apple Watch apps.
How Apple Watch Apps Work
First, before you go uninstalling Apple Watch apps, it's important to know exactly how Apple Watch apps work with respect to both your iPhone and Apple Watch.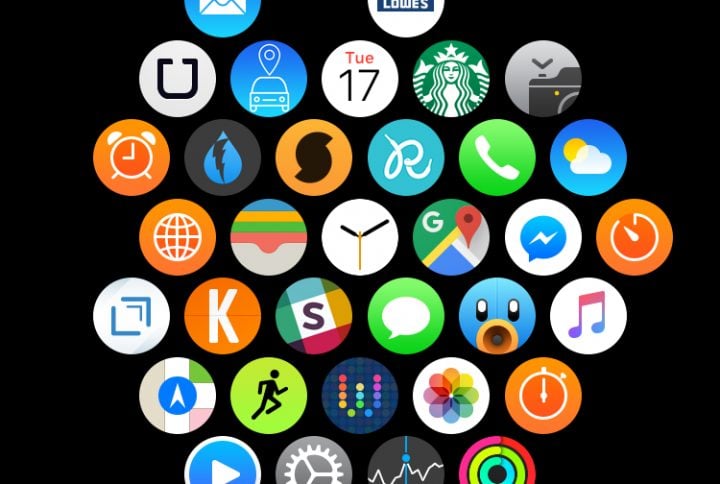 Unless it's a native Apple Watch app that can run by itself, Apple Watch apps are essentially just extensions of their respective Apple Watch apps.
So the Apple Watch app is really just a part of the iPhone app, and things like notifications, Glances, Complications, etc. are from your iPhone that sends the information to your Apple Watch over the Bluetooth connection.
However, native apps can run on their own, and with the RunKeeper Apple Watch app, it uses M8 Motion data to track distance and such, but again, it's still best used with your iPhone tethered.
How to Uninstall Apple Watch Apps
If there's an Apple Watch app on your smartwatch that don't want on there anymore, it's really easy to uninstall.
All you need to do is open up the Apple Watch app on your iPhone, scroll down to the app that you want to uninstall and select it.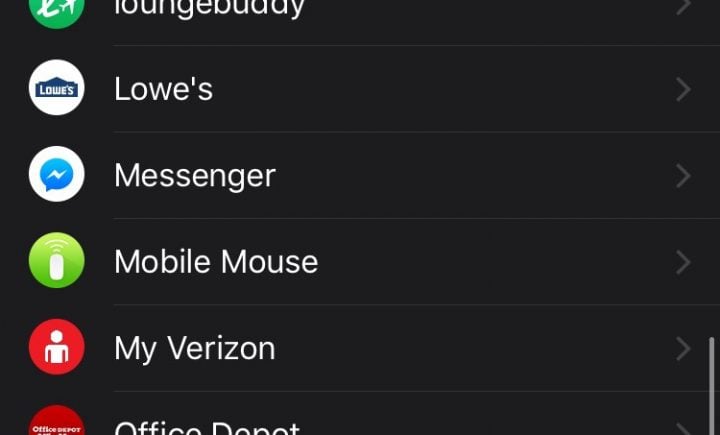 On the next page, tap on the toggle switch next to Show App on Apple Watch.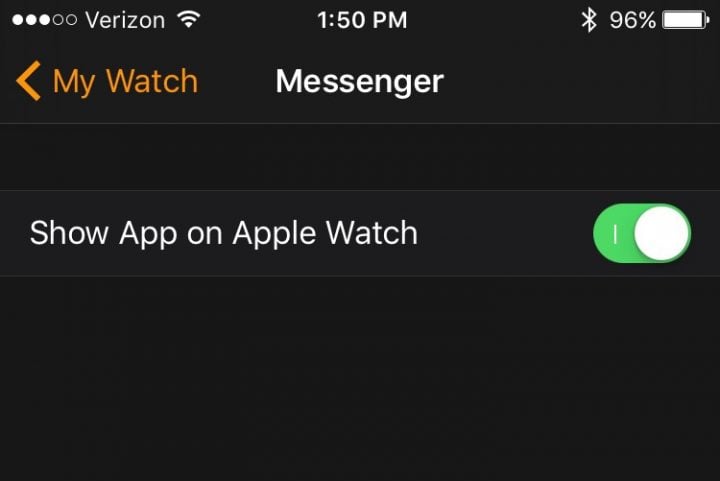 This will uninstall the app and you'll see a small Uninstalling prompt appear. When it disappears, the Apple Watch app will be officially uninstalled from your device.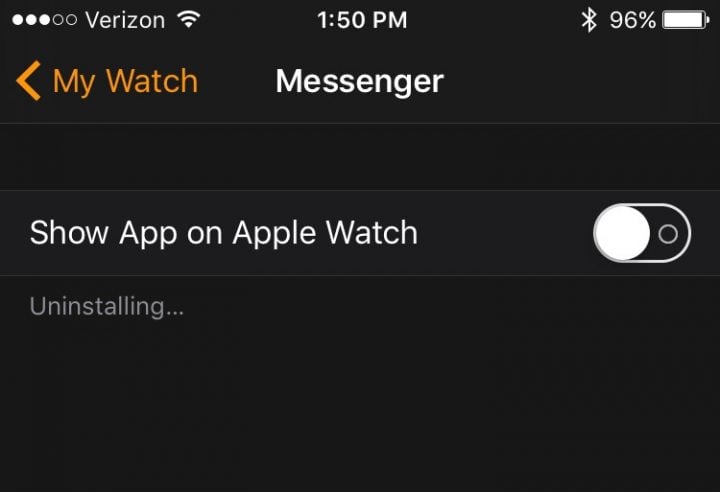 Keep in mind, though, that if you installed the app from your Apple Watch, it will still remain on your iPhone. If you want to uninstall the app from your iPhone as well, simply just tap and hold on the screen until the app icons jiggle. Then tap the small X icon in the iPhone app that you want to uninstall.
As mentioned above, you really don't need all of the Apple Watch versions of your iPhone apps, since many of them aren't really all that useful on the Apple Watch. Of course, that's entirely subjective, but for example: the Fandango app is useful on iPhone for looking up showtimes and buying movie tickets, but you wouldn't want to do that on the Apple Watch, since the screen is just too small for that.
However, other iPhone apps, like WhatsApp and Facebook Messenger, are great for the Apple Watch, since you can easily reply to messages right from your wrist.
Go through your list of Apple Watch apps that you have installed and see if there are any that you could uninstall to save storage space, especially since the Apple Watch only has 8GB of storage available.
65 Exciting Things You Can Do With the Apple Watch
Answer Calls on the Apple Watch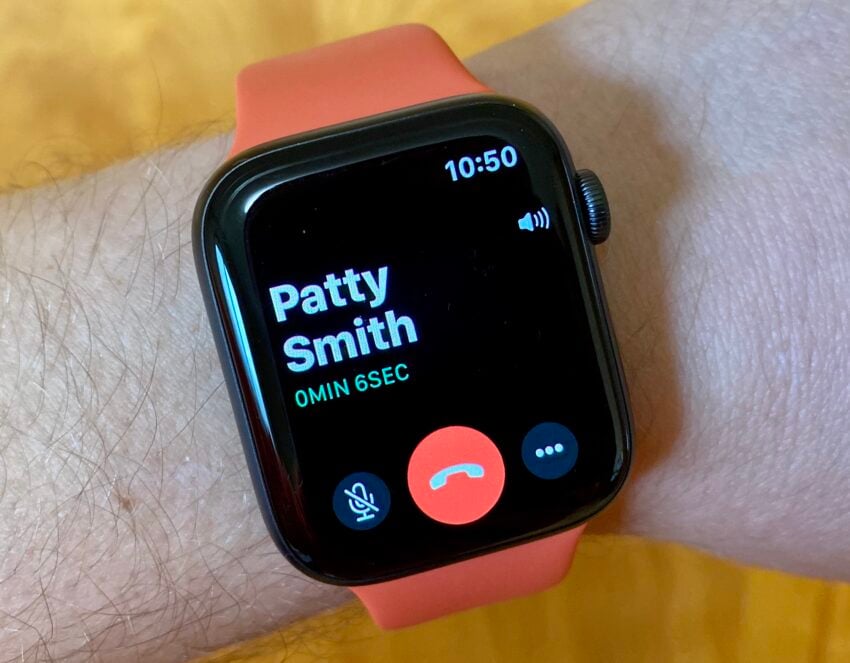 You can answer a call on your Apple Watch using it as a small Bluetooth speakerphone. You only want to use this for shorter calls because the audio quality isn't as good as when you are talking on speakerphone on your iPhone.
The Apple Watch only allows you to answer your calls on Speakerphone, so you won't want to use this all the time. It is very handy when you are working on a project or busy with your hands. Definitely be conscious of where you are taking calls. If you wouldn't talk on speakerphone, you shouldn't talk on your Apple Watch.
If you buy the new Apple Watch with LTE, you can even make calls on the Apple Watch without your iPhone nearby. This requires adding the watch to your plan for $10 a month. You cannot answer a FaceTime video call on the Apple Watch.