How to Use Any Watch Band with the Apple Watch
There are plenty of Apple Watch bands to choose from to give your Apple Watch a personal look, but here's how to use any watch band you want with your Apple Watch.
Apple has several watch band options to choose from, including a silicone Sport Band, as well as a leather watch band, and even some stainless steel link bracelets if you want to go for that classy look at that nice restaurant tonight. Plus, there are a ton of third-party watch bands to choose from.
However, what if you want to use your own watch band? What if you have that one watch band that you absolutely love, but it's not compatible with the Apple Watch's proprietary watch band system? You may think you're out of luck, but you can actually use any watch band you want with Apple's smartwatch with the help of a relatively cheap accessory.
Read: How to Change Apple Watch Bands
Of course, there are plenty enough watch band options available that any Apple Watch user could find an Apple Watch band that they like, but sometimes you may have a preference that Apple doesn't offer, nor do third-party Apple Watch band makers, so here's how to use any watch band you want with your Apple Watch.
Use Any Watch Band with the Apple Watch
The secret to using any watch band with your Apple Watch, even if it doesn't have the proprietary connectors, is using lug adapters, which essentially convert the proprietary connectors into traditional lugs that you see on any normal timepiece.
There are many Apple Watch accessory makers that sell lug adapters for the Apple Watch, but I bought these Luvvitt adapters for $15 on Amazon and they do the job well. Plus, they come in different colors to match the color of your Apple Watch case.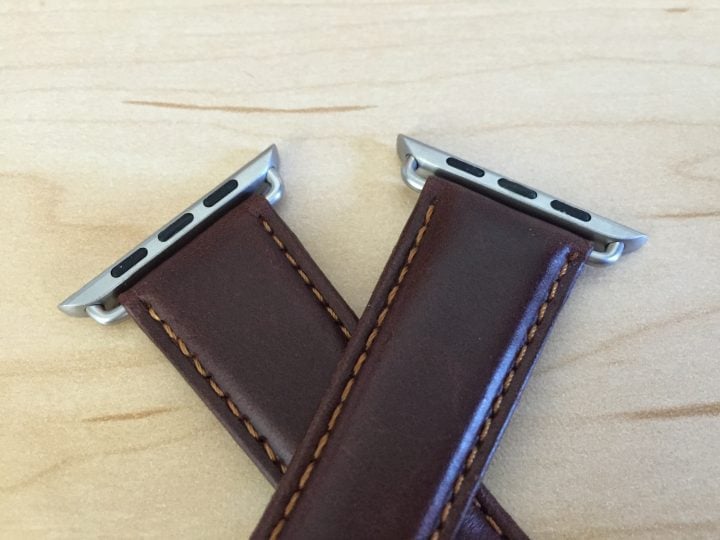 These adapters can fit a 24mm watch band for a 42mm Apple Watch, but one thing to keep in mind is that the bar going across is thicker than most rods on traditional watches, so the fit may be a bit more snug than usual, so if you're looking for adapters that have rods that are more similar to the traditional lugs on a regular watch, these $12 adapters might do the trick.
In any case, you can use pretty much any watch band imaginable, just as long as it's the right size and will fit on the adapters.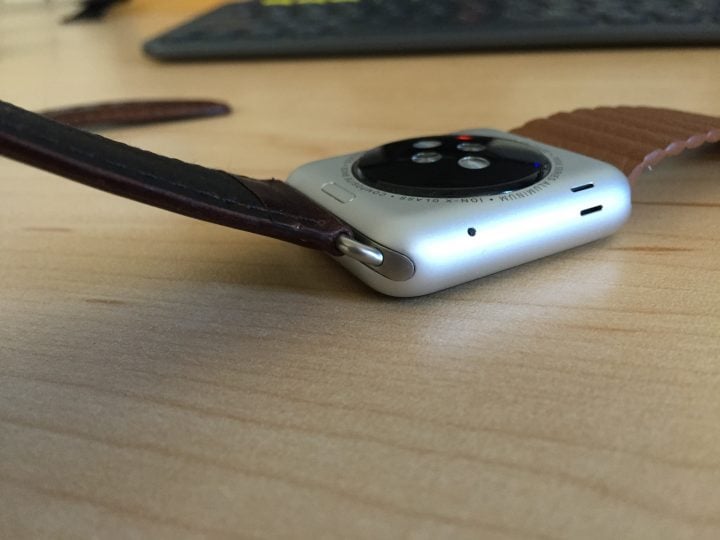 The adapters are so cheap, that you could technically buy a pair for every watch strap you have in your collection, but it's not too difficult to change them out. It really just takes a bit of time to do so, as it's certainly not as easy as just clipping in an Apple Watch band.
Keep in mind, though, that some watch bands may not just not look all that great accompanied with the Apple Watch. For instance, the brown leather strap pictured looks great with a traditional timepiece that I have, but it really doesn't fit well with the Apple Watch, as the 22mm strap is a bit too small. Perhaps a 24 mm strap would look better, but this is something to think about when you want to use a watch band from a different watch.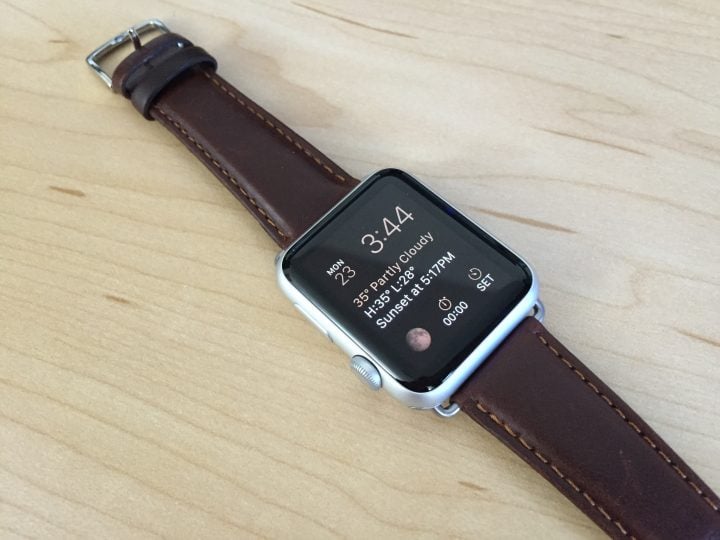 In the end, it's certainly worth a look at Apple's own watch band options, which you actually might enjoy if you take a closer look at them. You can check them out for yourself at any Apple Store, and you may be surprised by how much you'll like them.
I thought I wouldn't like the Leather Loop watch band, but it turns out it's my daily driver on my Apple Watch now. I used to have just a Sport Band, but after wanting something a bit classier, I decided to give the Leather Loop a try and it's working out great so far.
However, if you have that one lucky watch band that you wore with your favorite watch, you can use lug adapters to wear that band with your Apple Watch without a problem.
65 Exciting Things You Can Do With the Apple Watch
Answer Calls on the Apple Watch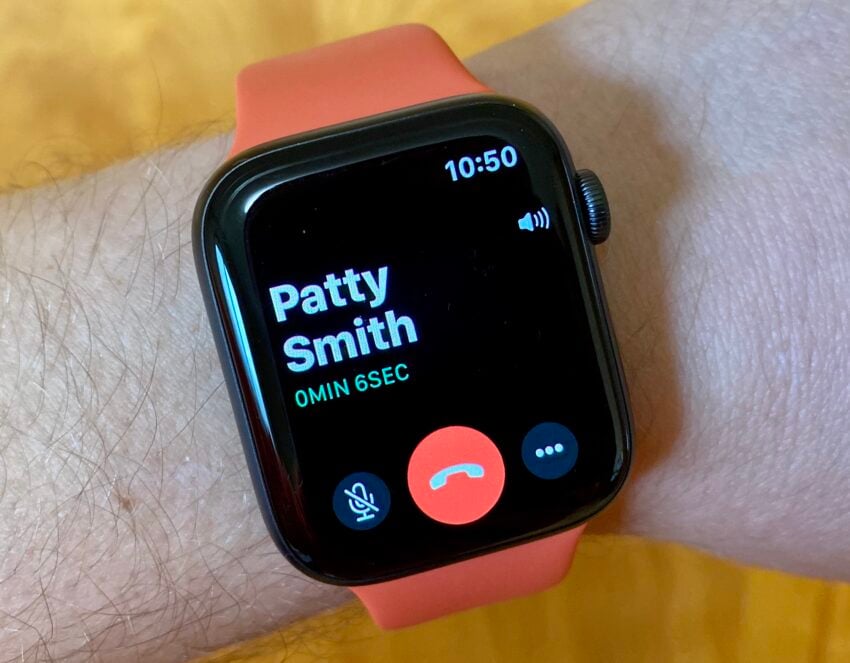 You can answer a call on your Apple Watch using it as a small Bluetooth speakerphone. You only want to use this for shorter calls because the audio quality isn't as good as when you are talking on speakerphone on your iPhone.
The Apple Watch only allows you to answer your calls on Speakerphone, so you won't want to use this all the time. It is very handy when you are working on a project or busy with your hands. Definitely be conscious of where you are taking calls. If you wouldn't talk on speakerphone, you shouldn't talk on your Apple Watch.
If you buy the new Apple Watch with LTE, you can even make calls on the Apple Watch without your iPhone nearby. This requires adding the watch to your plan for $10 a month. You cannot answer a FaceTime video call on the Apple Watch.

This article may contain affiliate links. Click here for more details.