Third-Party Apple Watch Leather Loop Review
If you want to get the Leather Loop band for your Apple Watch, but don't want to pay $150 for one, here's what you can expect out of a third-party Apple Watch Leather Loop band for $35.
The Apple Watch comes standard with a silicone Sport band, but if you want to class up the smartwatch a bit, getting Apple's Leather Loop watch band is a great way to add a classic look.
Apple sells its Leather Loop watch band for $150, which is a bit too much for many users' tastes, as that's almost half the cost of an Apple Watch Sport alone.
The good news is that you don't necessarily have to pay $150 to get the Leather Loop look. We've talked a lot about third-party Apple Watch bands in the past, and they're a good alternative if you don't have the extra cash to spend on a genuine watch band from Apple.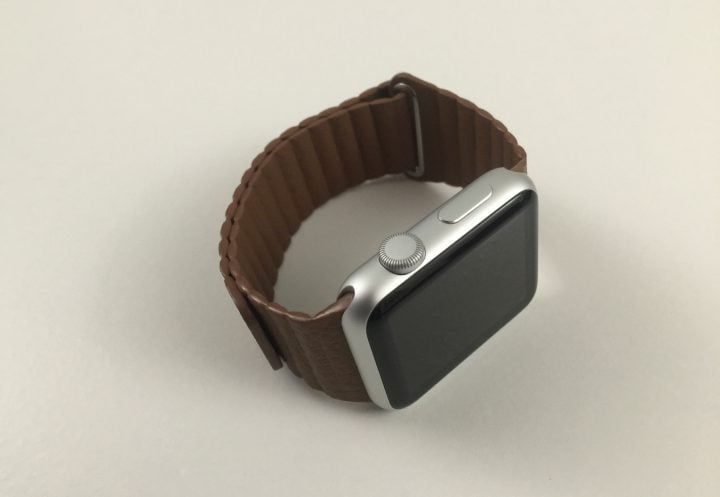 Today, we'll be taking a look at the HappyCell Leather Loop watch band for the Apple Watch, which is a Leather Loop clone that looks very similar to Apple's own offering, but is $115 less than Apple's Leather Loop band.
There are several third-party manufacturers who make Leather Loop knock-off bands, but HappyCell was the one that I liked the best based on reviews and price. $35 is a decent price to pay for any watch band, so I was happy to spend it.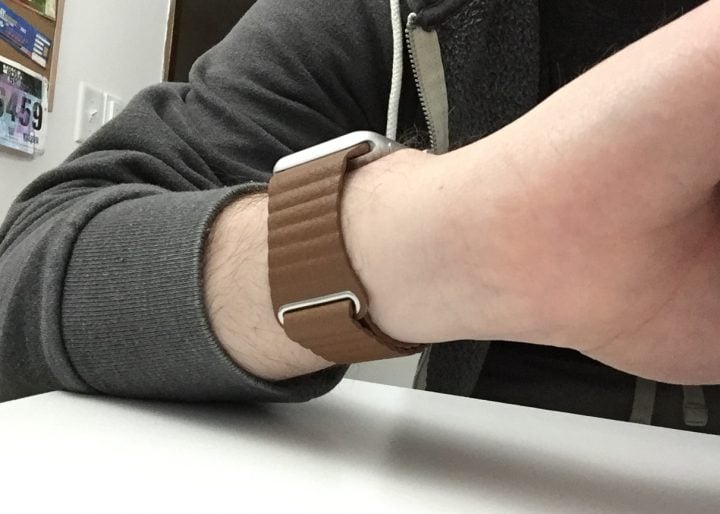 The third-party Leather Loop snapped right into the watch band grooves on my Apple Watch and it immediately felt right at home. I might have accidentally gotten the 38mm band instead of the 42mm band, as it doesn't expand the entire width of the watch, but I actually don't mind and I think it looks fine. Plus, a few users in the Amazon reviews mentioned how the 42mm band expanded the width slightly too much.
There were a couple of things I was worried about with the third-party Leather Loop. I was afraid that it wouldn't be durable enough and would eventually crap out after a few months, and I was also worried that the magnetic clasp wouldn't be as strong as Apple's own offering.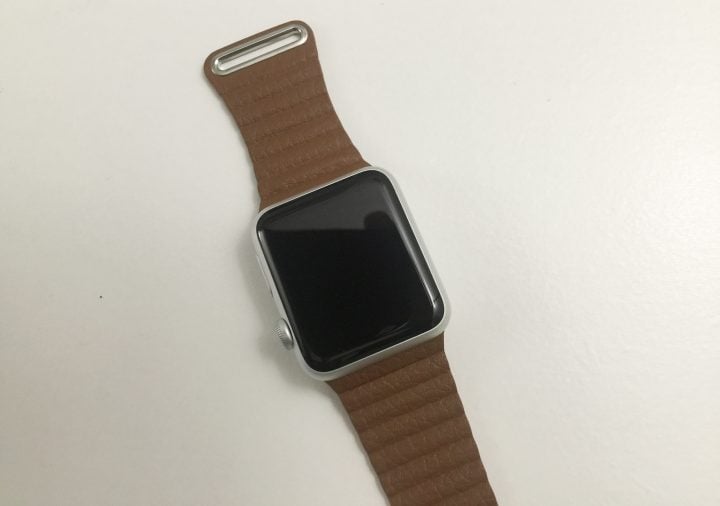 As far as durability is concerned, I've had this knock-off watch band for almost three months now and it's showing no signs of wear and tear, other than a crease where it folds to clasp it in place on my wrist. And where that crease is shows no signs of worn leather, which is rather impressive. Cheap leather products tend to wear out quickly, but this Leather Loop band has been holding up well so far.
As for the magnetic clasp, it works great, and it stays put really well. Sometimes when I rub my wrist up against something, the band will slide a bit, loosening the clasp, but it's not a big deal at all and it's something that's bound to happen.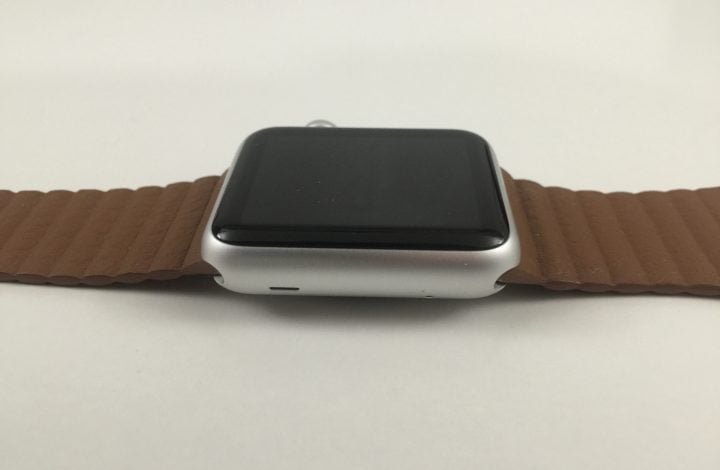 Overall, I'm very happy with the purchase. Even though it's not a genuine Apple Leather Loop band, it's good enough that it can pass the test, especially at only $35. Plus, most people won't even be able to tell the difference.
Of course, I'm the kind of guy who has no problem buying a third-party product most of the time, especially when it comes to watch bands. Batteries and chargers I'm a bit more hesitant about, but buying a third-party watch band is a win-win situation in my book.
So the next time you're thinking about buying a new Apple Watch band and are a bit put off by the prices in the Apple Store, be sure to check out some third-party band options that are priced significantly less than Apple's own bands.
65 Exciting Things You Can Do With the Apple Watch
Answer Calls on the Apple Watch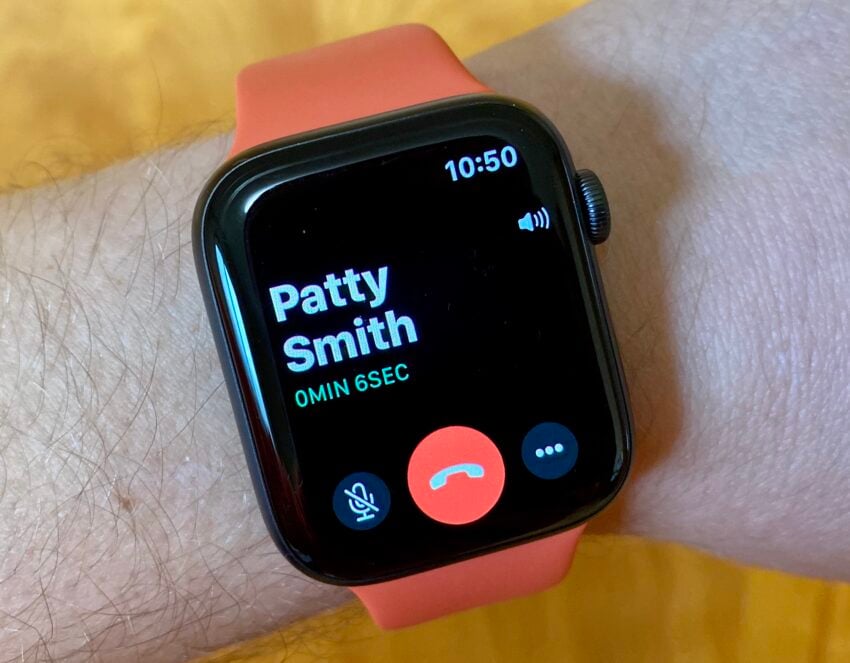 You can answer a call on your Apple Watch using it as a small Bluetooth speakerphone. You only want to use this for shorter calls because the audio quality isn't as good as when you are talking on speakerphone on your iPhone.
The Apple Watch only allows you to answer your calls on Speakerphone, so you won't want to use this all the time. It is very handy when you are working on a project or busy with your hands. Definitely be conscious of where you are taking calls. If you wouldn't talk on speakerphone, you shouldn't talk on your Apple Watch.
If you buy the new Apple Watch with LTE, you can even make calls on the Apple Watch without your iPhone nearby. This requires adding the watch to your plan for $10 a month. You cannot answer a FaceTime video call on the Apple Watch.

This article may contain affiliate links. Click here for more details.