Get 2 Months of Epix for 99 Cents a Month
Are you looking for another streaming service to enjoy while you stay at home, then you will love this new Epix deal from Amazon. You can add Epix to your Amazon Prime Video account for 99 cents a month for two months.
This allows you to add a lot of movies to your streaming lineup and includes access to Epix original series as well. You do need to have an Amazon Prime account to get this deal. If you don't already have one, you can sign up for a free Amazon Prime Trial.
Epix is normally $5.99 a month and once the two-month promotional period is over, it will automatically renew at the full price. You can cancel at the end without paying the full price, you just need to remember to log in and cancel.
To get this deal, you just need to visit this page before May 17th and click on the banner to add Epix to your Amazon account. The channel will appear in your Amazon Prime Video app on all of your devices.
You can watch the Epix channel on your phone and on any TV streaming device that includes Prime Video. If you need to get a new device, you may want to go for the Amazon Fire TV Stick 4K.
Check out this full list of free trials and streaming services that you can add to your streaming setup in 2020.
Sale
Fire TV Stick 4K streaming device with Alexa Voice Remote (includes TV controls) | Dolby Vision
Cinematic experience - Watch in vibrant 4K Ultra HD with support for Dolby Vision, HDR, and HDR10+.
Home theater audio with Dolby Atmos - Feel scenes come to life with support for immersive Dolby Atmos audio on select titles with compatible home audio systems.
Endless entertainment - Stream more than 1 million movies and TV episodes from Netflix, Prime Video, Disney+, Peacock, and more, plus listen to millions of songs. Subscription fees may apply.
Live and free TV - Watch live TV, news, and sports with subscriptions to SLING TV, YouTube TV, and others. Stream for free with Pluto TV, IMDb TV, YouTube and more.
Alexa Voice Remote lets you use your voice to search and launch shows across apps. Plus, control power and volume on your TV and soundbar with a single remote.
65 Exciting Things You Can Do With the Apple Watch
Answer Calls on the Apple Watch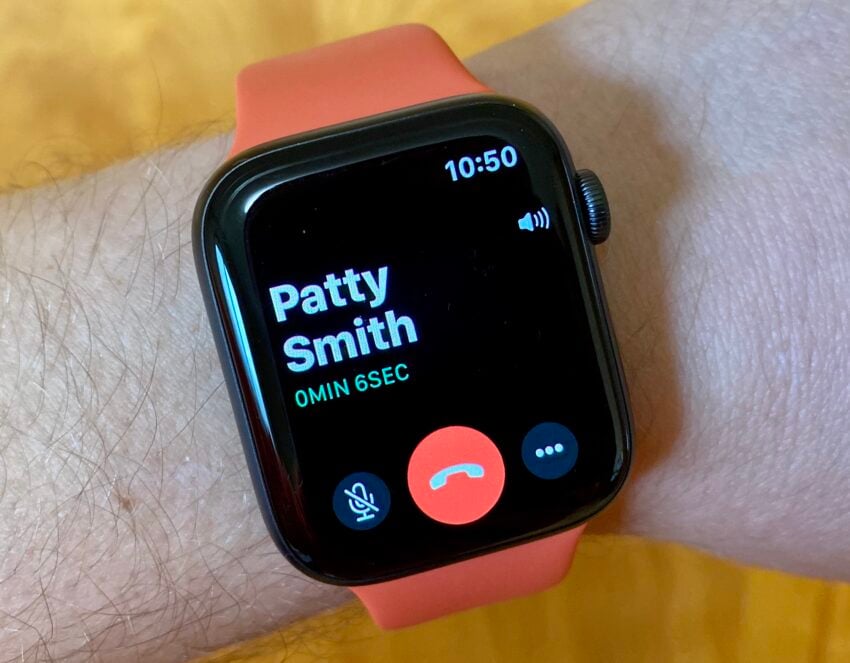 You can answer a call on your Apple Watch using it as a small Bluetooth speakerphone. You only want to use this for shorter calls because the audio quality isn't as good as when you are talking on speakerphone on your iPhone.
The Apple Watch only allows you to answer your calls on Speakerphone, so you won't want to use this all the time. It is very handy when you are working on a project or busy with your hands. Definitely be conscious of where you are taking calls. If you wouldn't talk on speakerphone, you shouldn't talk on your Apple Watch.
If you buy the new Apple Watch with LTE, you can even make calls on the Apple Watch without your iPhone nearby. This requires adding the watch to your plan for $10 a month. You cannot answer a FaceTime video call on the Apple Watch.
Last update on 2021-11-29. This post may contain affiliate links. Click here to read our disclosure policy for more details. Images via Amazon API

As an Amazon Associate I earn from qualifying purchases.