How to See Your Spotify Wrapped
The Spotify Wrapped 2019 roundup is now live to show you your streaming trends for 2019 and you can even see data from the past decade of music streaming.
Here's how to see your Spotify Wrapped for 2019 to see all of your musical tastes and streaming habits broken down by season, country and other data.
This also shows you the genres you listen to most and generates a Top Songs of 2019 playlist personalized with the songs you played the most.
The Spotify Wrapped feature also shows you the artist you explored the most in 2019 as well as how many minutes you listened to in each year since 2015.
We loved seeing our top artists and top song for each year since we've been using Spotify.
You won't find the Spotify Wrapped in the app, you need to go to the website on your phone or on your computer.
Open Spotify Wrapped
Click Lets Do It.
Sign in with your Spotify Account.
Wait for the data to generate.
Swipe up and down and on some options side to side.
You can click play in the upper right corner to listen to music from each section as you go.
There are options to share on social media and to see your personalized Spotify Top Songs of 2019 playlist, which you can open into the Spotify app.
Read: Spotify vs TIDAL
If you want to see the most streamed songs of the decade, you can check out the playlist below.
Did you know that you can listen to Spotify on your Apple Watch? Here's a collection of other cool things the Apple Watch can do.
65 Exciting Things You Can Do With the Apple Watch
Answer Calls on the Apple Watch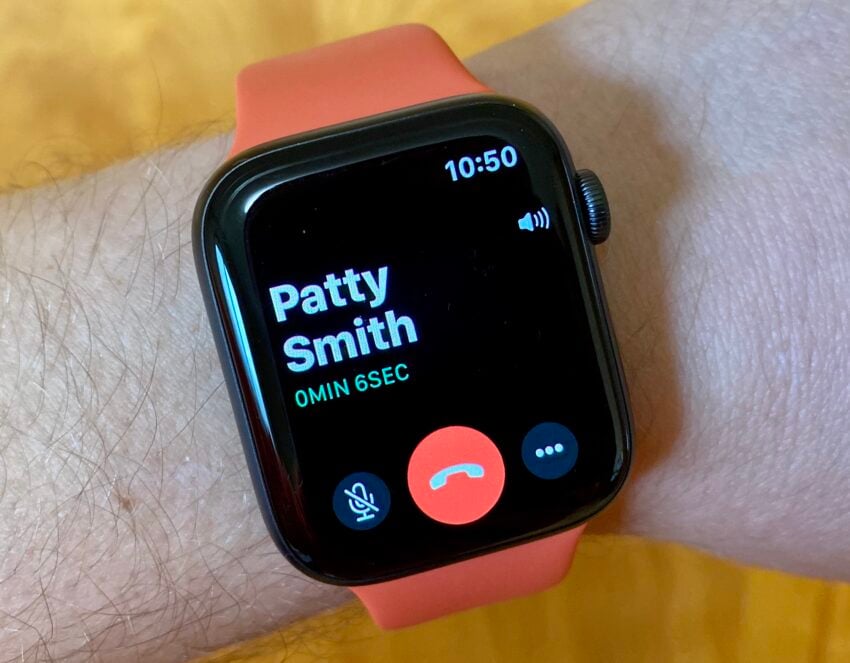 You can answer a call on your Apple Watch using it as a small Bluetooth speakerphone. You only want to use this for shorter calls because the audio quality isn't as good as when you are talking on speakerphone on your iPhone.
The Apple Watch only allows you to answer your calls on Speakerphone, so you won't want to use this all the time. It is very handy when you are working on a project or busy with your hands. Definitely be conscious of where you are taking calls. If you wouldn't talk on speakerphone, you shouldn't talk on your Apple Watch.
If you buy the new Apple Watch with LTE, you can even make calls on the Apple Watch without your iPhone nearby. This requires adding the watch to your plan for $10 a month. You cannot answer a FaceTime video call on the Apple Watch.

As an Amazon Associate I earn from qualifying purchases.