Amazing Apple Watch 3 Black Friday Deal Cuts Price $105 Today
The best Apple Watch 3 Black Friday deal is live back with $90 to $105 off the newest Apple Watch without the need to wait in line or jump through any hoops. In fact there's only one catch and it's one most people will happily accept. This is definitely the best Apple Watch Black Friday 2017 deal you will find.
The Apple Watch 3 with GPS is $329 for the 38mm version and $359 for the 42mm version. Right now you can buy either model at Kohl's for full price and get a $90 or $105 in Kohl's Cash that you can use between November 26th and December 6th.
This matches the best Apple Watch Black Friday deals from last year, but this time you don't need to brave a long line or wake up at the crack of dawn. You can buy this online and get free shipping or choose in store pickup to get it today.
Kohl's Cash is similar to a gift card, but you have to use it within a specific period. In this case, you have to use it before November 16th, when it expires. Kohl's sells all kinds of smart home gadgets and electronics online including Ring, Nest, Arlo, DJI drones, video game consoles and much more. You can also use this on clothes and all kinds of other items that Kohl's sells, so it could be used to do some early Christmas shopping.
You can choose from both sizes and from all of the Apple Watch 3 colors as part of this deal. This only works on the Apple Watch 3 with GPS. There is no option for the LTE model.
65 Exciting Things You Can Do With the Apple Watch
Answer Calls on the Apple Watch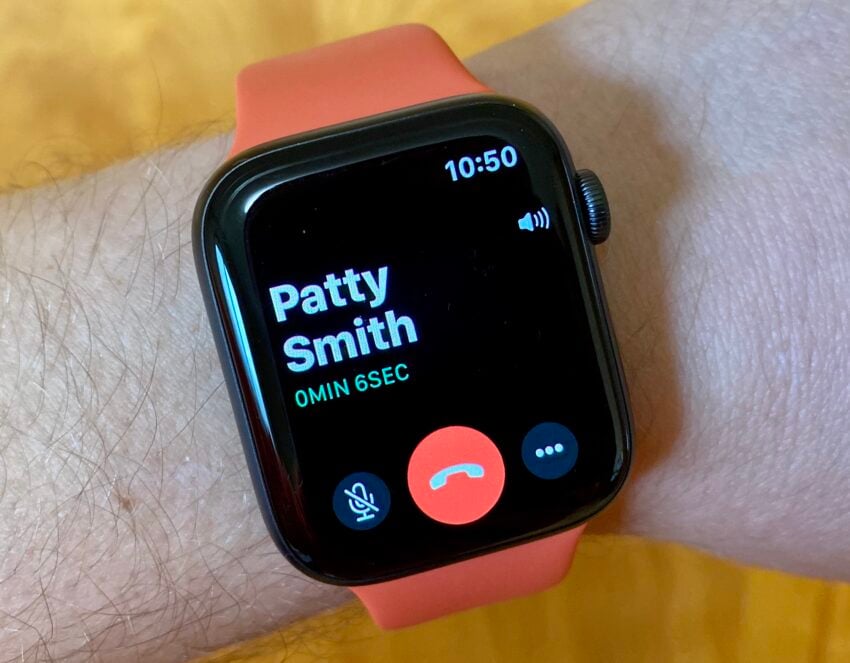 You can answer a call on your Apple Watch using it as a small Bluetooth speakerphone. You only want to use this for shorter calls because the audio quality isn't as good as when you are talking on speakerphone on your iPhone.
The Apple Watch only allows you to answer your calls on Speakerphone, so you won't want to use this all the time. It is very handy when you are working on a project or busy with your hands. Definitely be conscious of where you are taking calls. If you wouldn't talk on speakerphone, you shouldn't talk on your Apple Watch.
If you buy the new Apple Watch with LTE, you can even make calls on the Apple Watch without your iPhone nearby. This requires adding the watch to your plan for $10 a month. You cannot answer a FaceTime video call on the Apple Watch.