New Snapchat Update: 5 Things to Know About the New Design
There is a new Snapchat update coming out very soon that will change the look of Snapchat completely. This is what you need to know about the new Snapchat design that is coming to iPhone and Android soon.
According to Snapchat this update will make the app focus more on your friends and less on the media that is in Snapchat. Essentially they are trying to separate the brands and influencers from the people you actually know — all while making it easier to use Snapchat.
Instead of mingling the two, your friends will be to the left and media will be to the right. Here's a closer look at the new Snapchat update that you can expect soon, and when you might get the update. Hopefully it doesn't take Snapchat down when it arrives.
New Snapchat Update Release Date
Originally teased last month to investors, the new Snapchat update isn't a surprise but this is our first real look at the new app. You can expect to see the Snapchat update arrive on your iPhone or Android in the next few weeks.
Snapchat did not get any more specific, nor did they confirm if the app will hit iPhone and Android at the same time. TechCrunch says the new Snapchat update arrives Friday.
New Snapchat Update Design
The video above shows you the best look yet at the new Snapchat update and how it will work. While it's not a massive departure, there is a lot of shaking up happening here that means many users will need to re-learn how some parts of Snapchat works.
You will always go directly to the camera, so you can start snapping, but you will now swipe to the left side for friends and to the right to the new Discover tab. The update is supposed to make the app easier to use, which could draw in more users.
Stories and Messages Are One
When it comes to friends you will see their information on a single page. This new area is where messages and stories will live side-by-side. That is going to be a massive change, and if you use Snapchat messages to stay in touch with friends this may be a tough transition. Snapchat is going to put your best friends content up top, which may help users adjust and it could lead to a better overall experience. Groups will now have a Snapchat Group Story that anyone can add to, along side the messaging that happens in groups.
Snapchat Story Changes
If you love to watch a lot of Snapchat Stories in a row, the new Snapchat update will deliver a much better experience. You won't have to pick which story you want to watch next at the end of a story like you have for the last year.
Now when a Snapchat Story ends you will see a quick screen telling you who's story is up next. You can swipe to skip their story, or swipe down to exit the Story and go back to the main screen.
Snapchat Discover Changes
As Evan Spiegel, the co-founder and CEO of Snapchat explains in the video above, they are changing the Discover section to focus more on the content creators and keeping your friends on the other tab. It's an interesting change, especially considering this is how Snapchat makes money.
Part of this new update will allow you to not only follow creators, but also see less of creators, which will help train Snapchat with what you want to see on the Discover tab. Similar to how using Facebook and YouTube influences your feed and recommendations, this will help you get more out of this section.
You may see some new creators appear in this section even if you don't follow them as a Popular Story, according to TechCrunch.
65 Exciting Things You Can Do With the Apple Watch
Answer Calls on the Apple Watch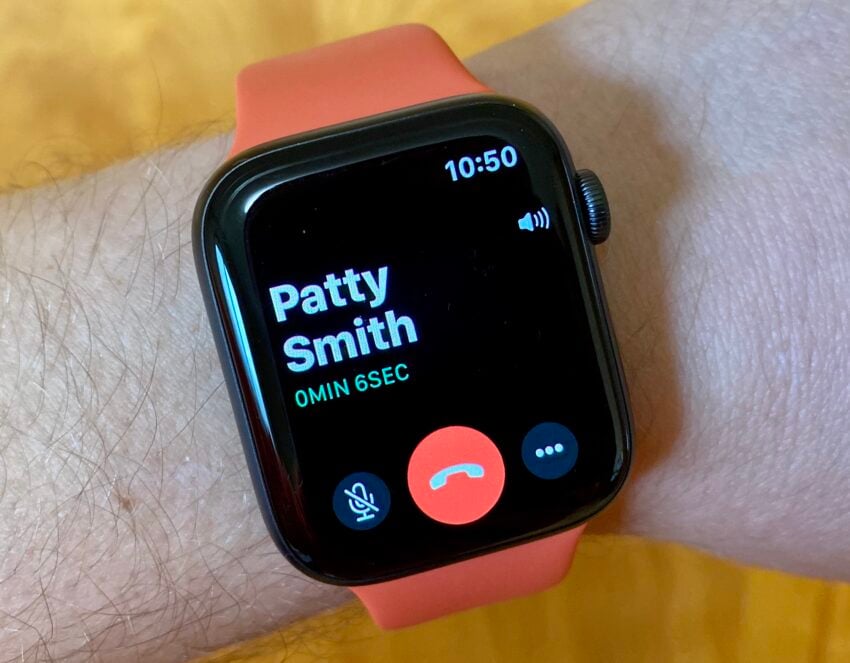 You can answer a call on your Apple Watch using it as a small Bluetooth speakerphone. You only want to use this for shorter calls because the audio quality isn't as good as when you are talking on speakerphone on your iPhone.
The Apple Watch only allows you to answer your calls on Speakerphone, so you won't want to use this all the time. It is very handy when you are working on a project or busy with your hands. Definitely be conscious of where you are taking calls. If you wouldn't talk on speakerphone, you shouldn't talk on your Apple Watch.
If you buy the new Apple Watch with LTE, you can even make calls on the Apple Watch without your iPhone nearby. This requires adding the watch to your plan for $10 a month. You cannot answer a FaceTime video call on the Apple Watch.

As an Amazon Associate I earn from qualifying purchases.